Bilingual call centers are on the rise: Here's why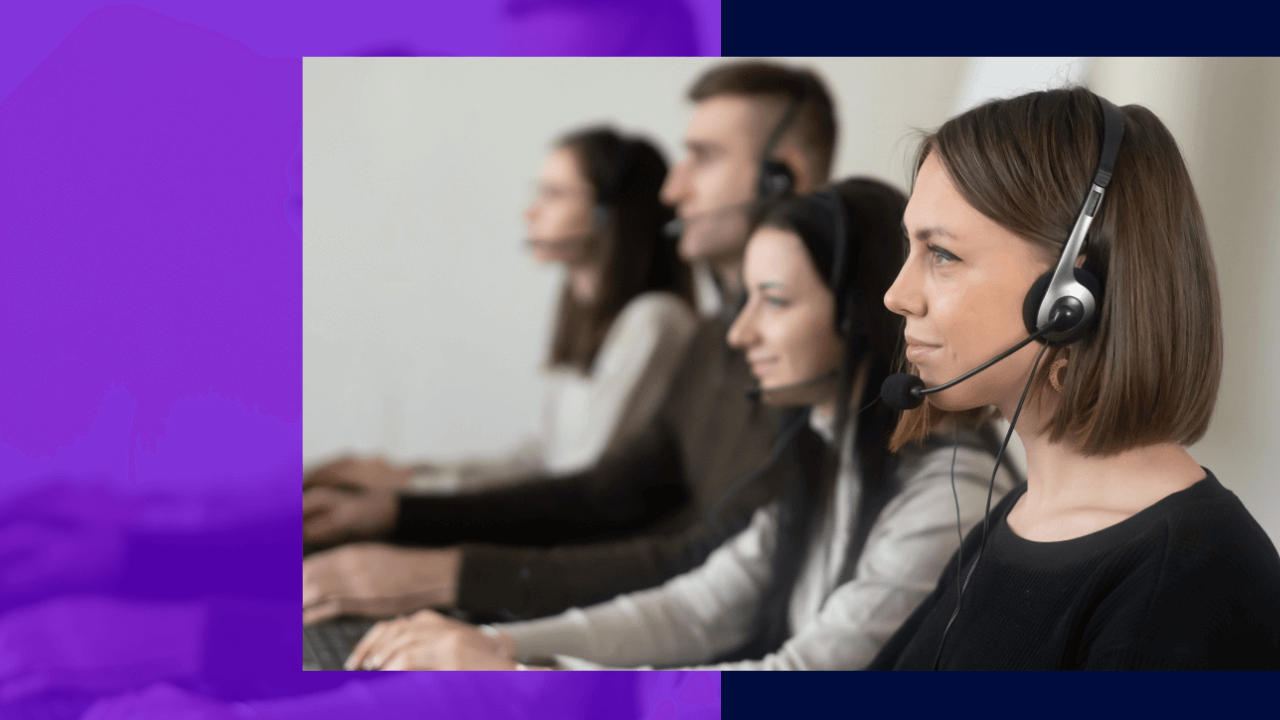 The call center industry – and the business process outsourcing (BPO) sector in general – has penetrated virtually every other business sector in the market.
From FinTechs, healthcare providers, and real estate to legal firms – call centers have served all these and more.
As businesses expand their operations and become more globalized, language barriers can become an obstacle in conducting business.
This dilemma is more pronounced in multilingual countries like the US, where 19% of the total population is Spanish speaking.
Turning to bilingual call centers can help businesses bridge the gap between them and their target customers.
What are bilingual call centers?
Bilingual call centers are call centers that employ multilingual agents – specifically, agents that are fluent in both English and Spanish languages.
However, this type of call center also may also offer services in other languages, such as Mandarin, French, German, and Korean.
Bilingual call centers serve businesses of all sizes – from small and medium enterprises (SMEs) to large corporations – and across various industries.
For example, a US company in the food and beverage industry may outsource customer services to a bilingual call center to cater to its Spanish-speaking customers in Mexico.
Another example from a different industry is an insurance company that operates in areas with a large Hispanic population, such as California and New Mexico.
In such cases, it's in the best interest of these businesses to hire customer service professionals that can converse with customers regardless of their preferred language.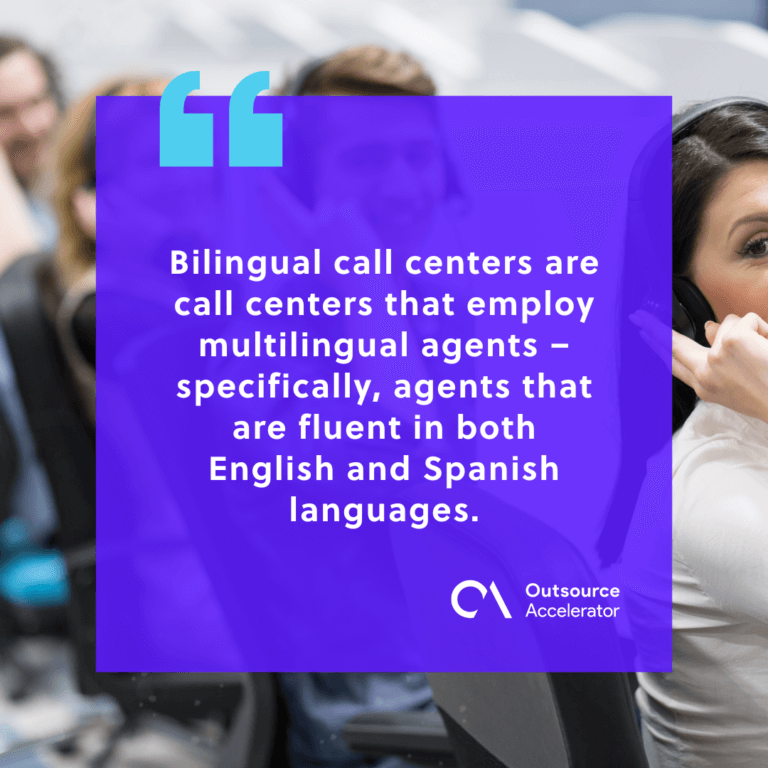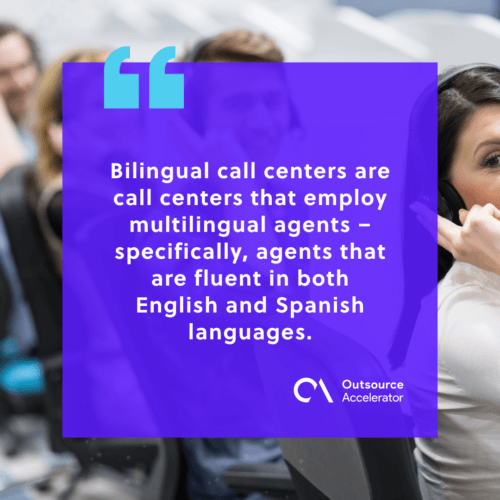 Why bilingual call centers are gaining popularity
Spanish is the second most-used business language in the US, second only to English.
Globally, Spanish ranks third in the most-used business languages according to the language-learning company, Preply.
The language ranks just behind English and Mandarin in terms of global usage.
As the native tongue of roughly 450 million people worldwide, businesses have realized the importance of having employees that speak this language.
Aside from opening new market avenues and extending their market reach, having Spanish-speaking marketers also improve their marketing campaign's effectiveness.
A 2016 Facebook IQ study gives credence to this claim.
The study's results indicate, among others, that:
80% of US Hispanics feel they don't need to stop speaking Spanish to become part of the American culture

Hispanics – even those predominantly using English as their language – think brand should reach out to their customers in both English and Spanish.

Ads targeted at the Hispanic market (and using the Spanish language) increase their audience's likelihood of purchasing products.
In the words of one of the study's participants, "When commercials are only in English … they are targeting other people, not me. When they are in Spanish, I say, 'Well, they are targeting a Latino audience.'"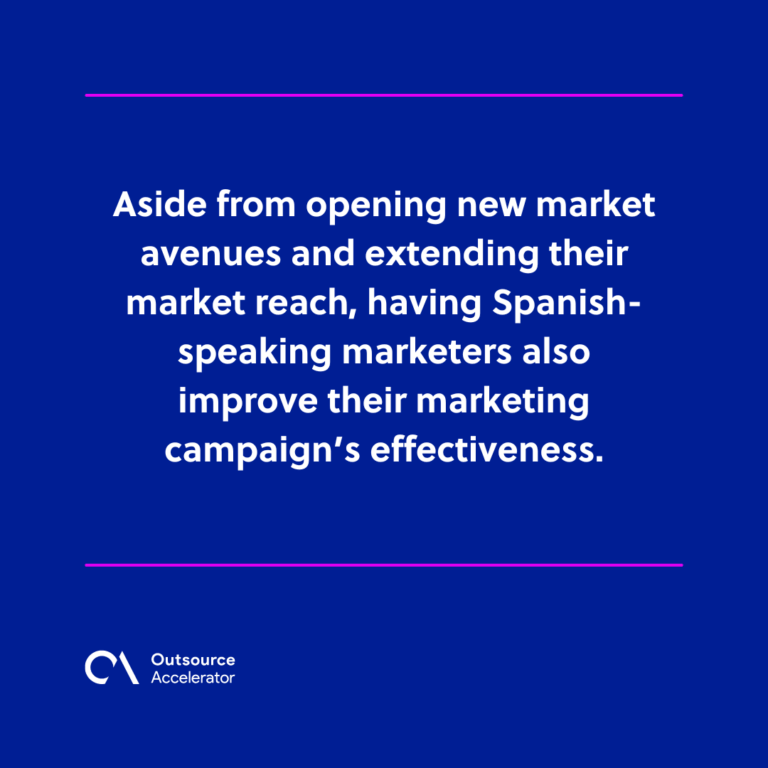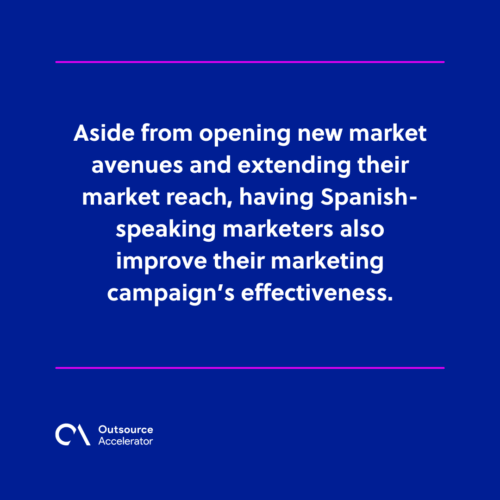 Where to find bilingual call centers
Many BPO firms are now offering bilingual call center services among their offered services.
These firms often have bases of operations in countries with already-established Hispanic communities.
One example is Corpshore Solutions, a Canada-based global BPO management consortium. Corpshore's CEO Frank Prempeh was featured on the 412th episode of the Outsource Accelerator Podcast with Derek Gallimore.
The episode highlighted the benefits the company reaps from its operations in the primarily Spanish-speaking Dominican Republic.
The Latin American region's outsourcing industry has seen a recent boom thanks to the region's viability as a nearshoring destination for its North American neighbors.
The region's countries – particularly Colombia, Argentina, and Mexico – provide a rich pool of bilingual talent for US and Canadian companies.