Get more leads: Outsource appointment scheduling today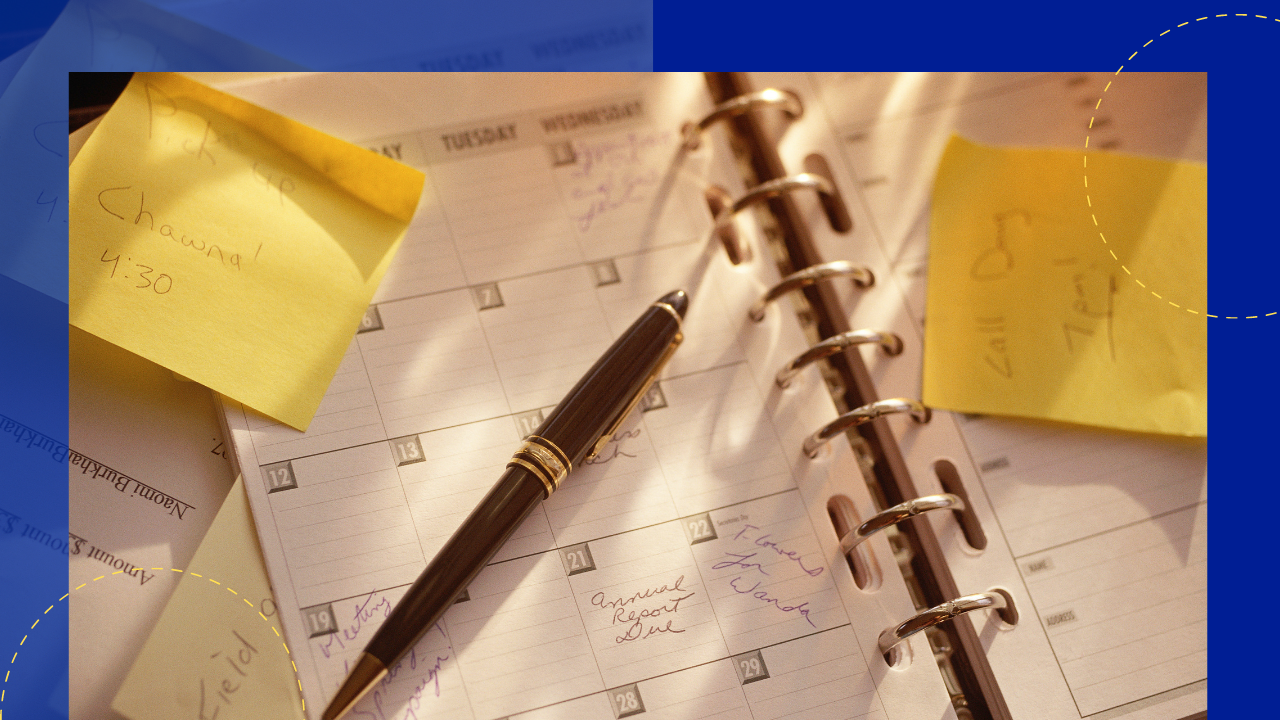 The goal of every business is always to be able to close deals with target clients and customers. But in some cases, organizations aren't able to secure more sales as they lack proper appointment scheduling processes. 
When you cannot set enough appointments, you lose the opportunity to communicate with your target leads. This also means missing the chance to close deals and transactions. 
The lack of proper appointment setting can result in setbacks for your company's growth. Without new clients or customers, it is unlikely for your organization to reach its goals and move forward. 
But there is a way to resolve this kind of dilemma. In this article, we'll dive deep into how outsourcing your appointment scheduling can aid your day-to-day operations. 
What it means to outsource appointment scheduling
When you outsource appointment scheduling, you will be farming out this part of your daily operations to a third party. Well-trained and experienced agents, particularly in the areas of customer services and sales, will be dedicated to this function. 
A good appointment scheduling service provider has agents that can efficiently invite qualified leads and book meetings for discussions. From there, they will hand secured appointment details over to your sales team. 
123Employee is one example of a renowned outsourcing provider in the Philippines. It has dedicated virtual assistants and agents who can effectively enlighten your prospects about what your business offers and how they can benefit from it. 
The right agents possess the ability to pique the interest of your prospective leads resulting in booked appointments. If you have talented appointment setters, this can also help your business solidify a good reputation.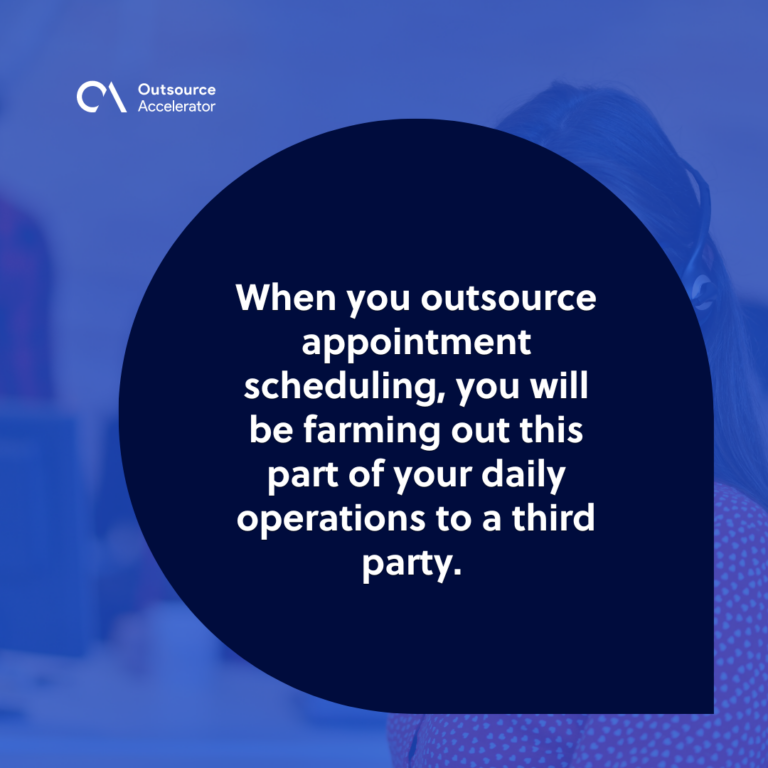 Outsourced appointment scheduling tasks  
Appointment scheduling outsourcing, in general, is more than just managing phone calls and setting dates on a calendar.
Here we have a few tasks involved in appointment setting that you can outsource: 
Cold calling 
Customers typically contact businesses to schedule appointments. However, cold calling, if done correctly, can also be a powerful sales technique to encourage them to set a meeting. 
In cold calling, your outsourced agents will reach out to your potential leads to promote your products and services. They can seamlessly take it to the next level by securing appointments with your salespeople for further discussions. 
Follow-up calls
Follow-up calls are for stagnant leads that you haven't heard from for some time. This type of task allows you to determine whether these leads are still interested in what you are offering or not. 
Scheduling, rescheduling, and appointment cancellation
Besides scheduling appointments, virtual assistants also handle rescheduling and appointment cancellations. Under these circumstances, they will also have to make the necessary changes to your calendar and database. 
Appointment reminder setting 
Part of this task is to find out what form of appointment notifications customers and salespeople prefer. It can be through email, text messages, or phone calls. This way, you would be assured that all reminders will be sent to and received by both ends straight away. 
Answering inquiries and product promotion 
Your outsourced staff for appointment scheduling can function as an extension of your sales team. They are trained to market their clients' products and services effectively and answer customers' inquiries. 
If you have new products and services, your outsourced agents can also be tasked to promote your new offerings.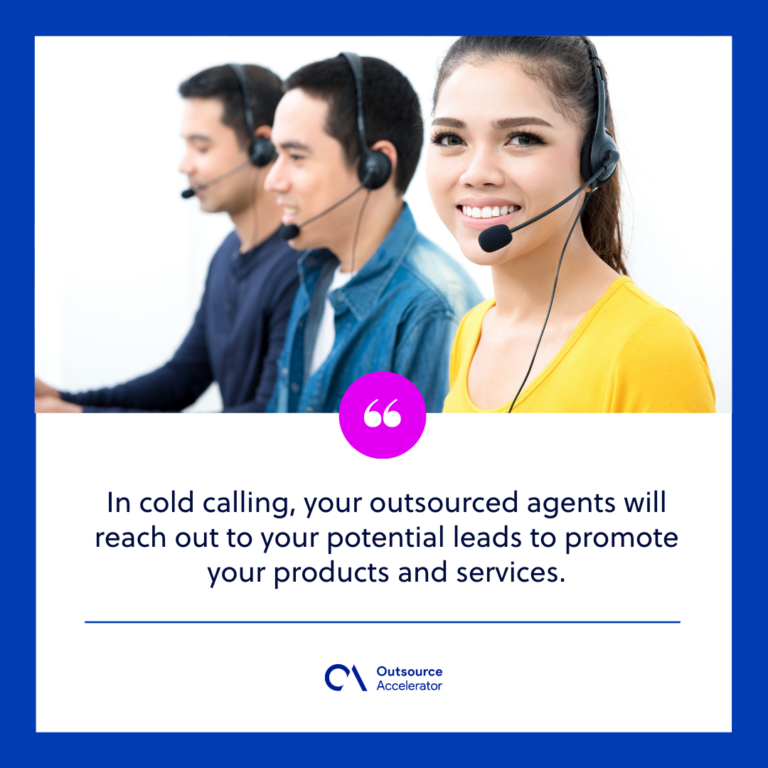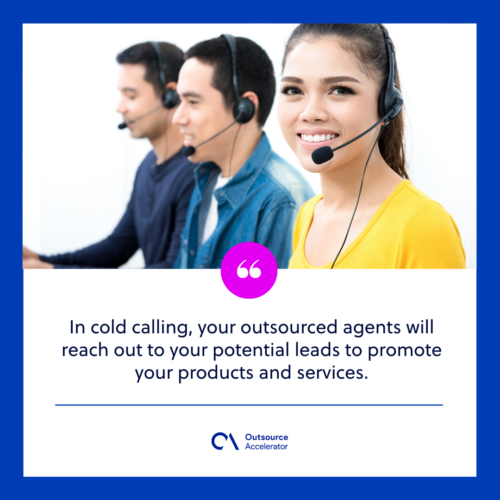 Let 123Employee take charge of your appointment scheduling process!
123Employee has a proven track record of providing highly qualified agents and virtual assistants who can handle a wide variety of appointment scheduling tasks. It specializes in voice services that support businesses in various industry sectors. 
Head over to 123Employee's website to know more about their featured services!