How AI promotes accuracy and precision in the outsourcing industry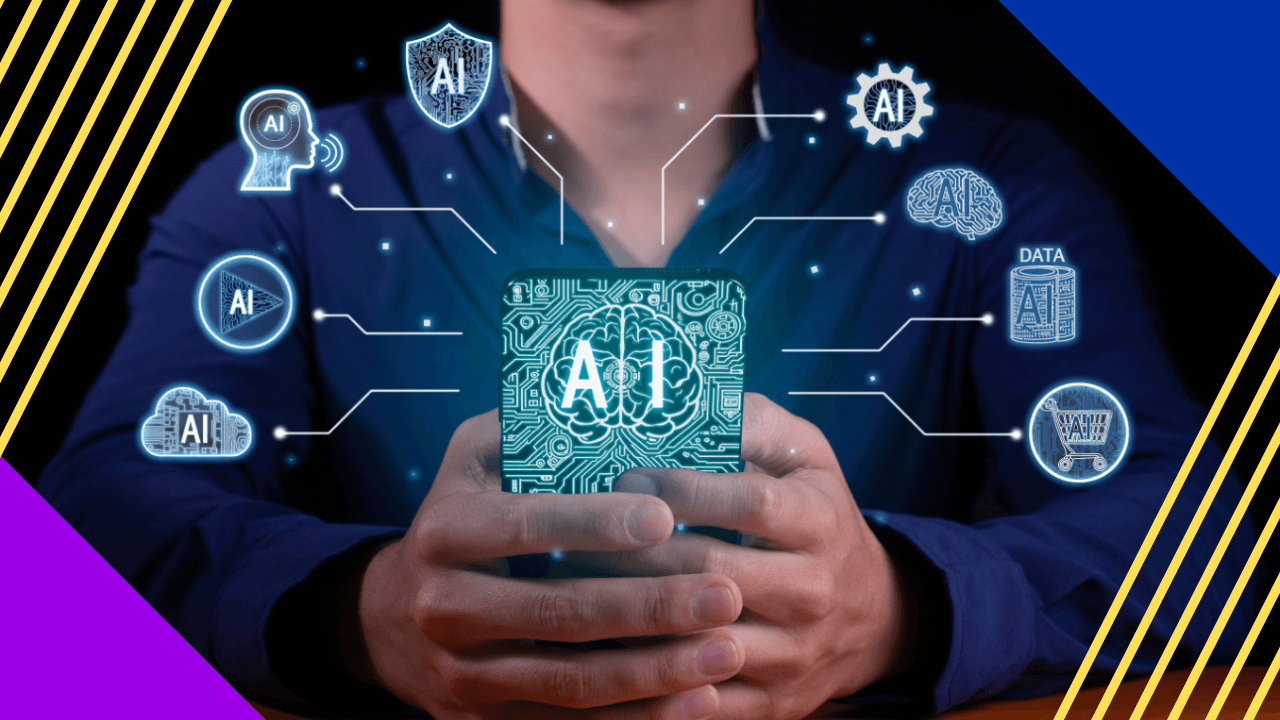 This article is a submission by Clark Staff. Clark Staff is an American-owned remote staffing company that has successfully operated since 2003.
When it comes to Artificial Intelligence (AI), a lot of traditional and some non-traditional businesses are either adapting its functionality in the workplace or totally denying its existence.
This may be due to the heavy misinformation and disinformation regarding the emergence of AI in a lot of industries in the world.
Some of these ill-intended information centers on the idea of how AI will eventually "take over all jobs and replace humans," how it will eliminate "human creativity," or how it will be the "answer to all problems."
But the truth is, a lot of businesses around the globe are already going all out in streamlining their operations for more efficiency and effectiveness in providing services or products to their market. AI's role in managing workforces is proving to be a great arsenal in this initiative, particularly when it comes to ensuring accuracy and precision. 
Outsourcing, with its many benefits, has become a vital aspect of numerous business operations. In fact, its growing industry can now cater to different companies of various sizes from Fortune 500 companies to now small and medium enterprises (SMEs).
However, with this particular business model, quality assurance (QA) and precision are prime concerns in making every task on point. Thanks to advancements in today's AI-powered productivity tools, outsourcing companies are now reinforcing and empowering their workforce with AI-solutions. 
AI becoming the ace detective
The 2020 study from the Harvard Business Review highlighted how AI has been bettering its game in error detection. With the power of pattern recognition and machine learning, these AI-empowered tools have outperformed human auditors, spotting and fixing errors that might lurk even in the most complex of data sets.
The result? Improved quality standards, fewer rework costs, and a significant productivity boost in AI-driven outsourcing operations.
With these advanced error detection capabilities, more outsourcers are now ensured of error-free outputs of their redistributed business processes which are very critical in the industry.   
The Future-proof Business Through AI
The use of AI in outsourcing has brought about some massive leaps in predictive analysis and quality control.
A study by the Journal of Big Data in 2021 brought to light AI's ability to predict and head off quality issues before they even occur. In the field of outsourcing, this means service delivery problems can be identified and sorted out beforehand.
This results in a win-win for both outsourcing providers and clients — which increases customer satisfaction, and reduces the need for crisis management. Outsourcing clients could also save millions of dollars just by using AI to help mitigate risks in the long run.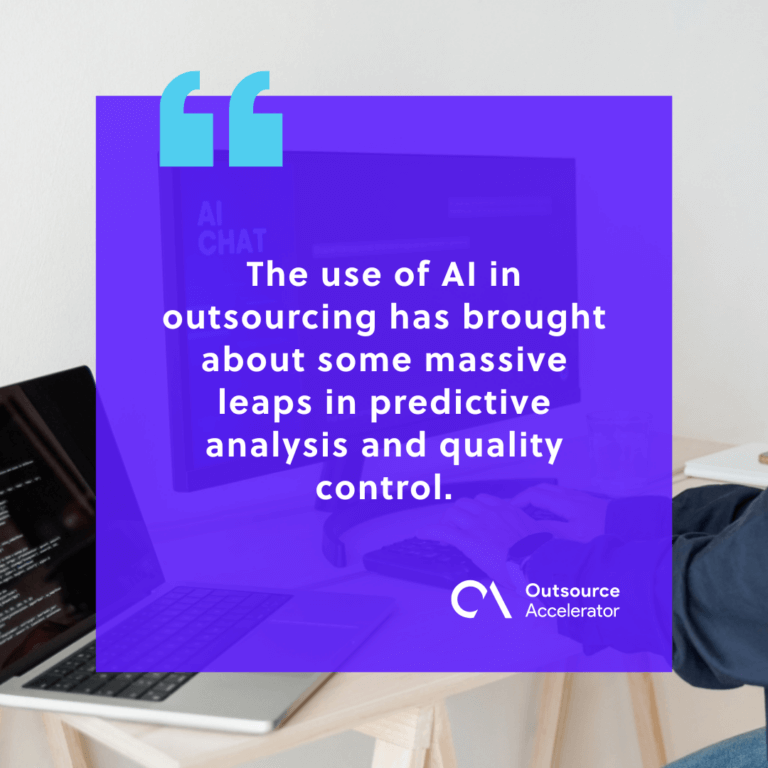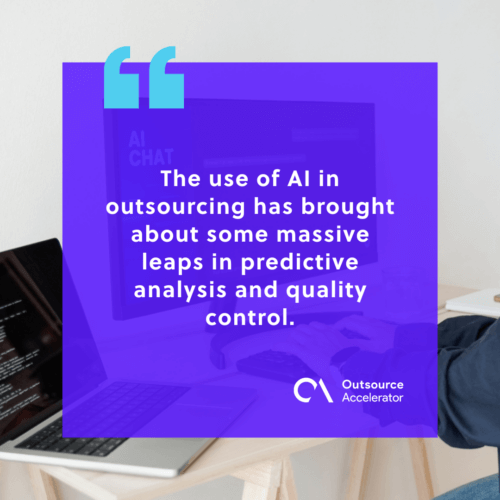 AI Automated Tasks
As the MIT Technology Review pointed out in 2022, AI is exceptional in the automation of routine tasks. These routine tasks range from enabling AI-powered chatbots for customer support, research compilations and analysis automation, to useful software plug-ins.
AI taking over these automated QA tasks means human agents can focus on tackling more complex problem-solving tasks.
The twin advantage? A spike in productivity driven by AI, and improved precision in task completion as AI shrugs off the potential errors of human intervention.
This also means more workloads can be accomplished to better service clients, bringing more efficiency to the business process.

AI as a personal trainer
Interestingly, AI is not just about completing tasks; it's also a great provider of tailored training and support.
According to a 2022 paper published in the Proceedings of the National Academy of Sciences, AI can assess employee performance, identify weaknesses, and suggest personalized training for improvement. It's a big step towards industry productivity revolution.
One great instance of these AI-enabled systems is the Intelligent Tutoring System which can provide personalized instruction and feedback to employees.
These systems adapt to individual learning styles and pace, identify areas of improvement, and offer tailored explanations or exercises to enhance understanding. This, along with many AI-tools for training, can be beneficial in upskilling the workforce of an Outsourcing business.
Real-time reporting and feedback
Lastly, AI's ability to offer real-time reporting and feedback is shaking up workforce management in the outsourcing industry.
A study from the Journal of Artificial Intelligence and Soft Computing Research revealed that AI's real-time data analysis and feedback capabilities enable immediate corrections and continuous improvement in outsourcing services.
These include performance monitoring, sentiment analysis, financial analytics, network and security monitoring, real-time language translation, manufacturing and quality control, as well as traffic and transportation management.
Artificial Intelligence can do these things by analyzing and processing large volumes of data at a speed of light. Additionally, AI systems enable organizations to make timely decisions and respond promptly to changing situations.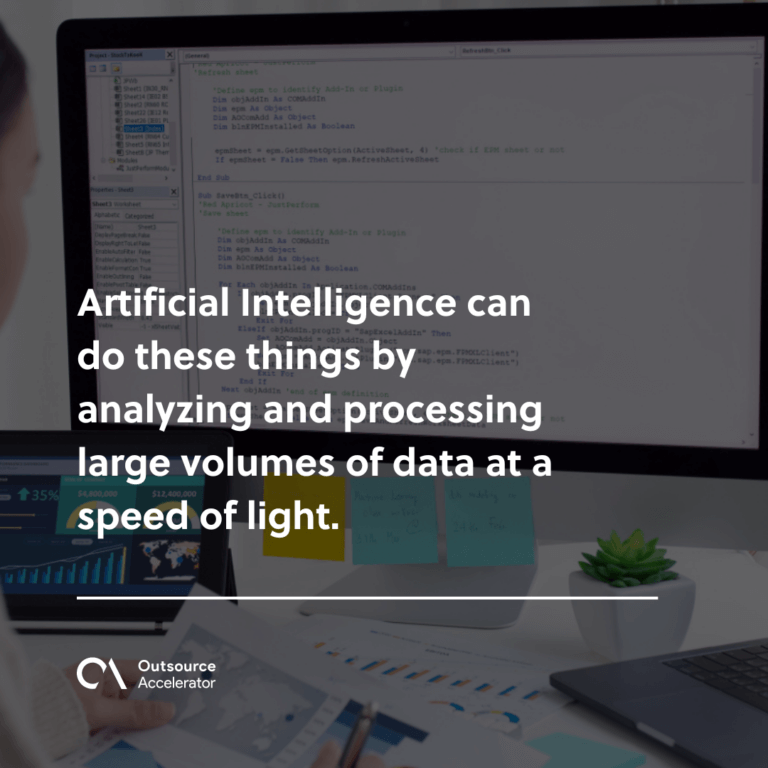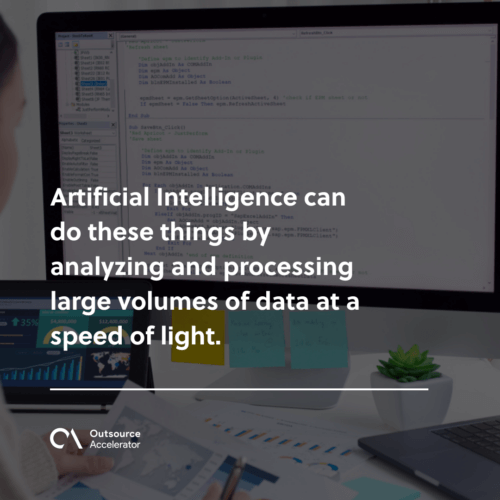 AI and outsourcing quality assurance
In retrospect, Artificial Intelligence has a vital role to play in improving precision and accuracy in outsourcing quality assurance. It's basically a game changer, with capabilities ranging from superior error detection to providing personalized training.
Incorporating AI in quality assurance is reshaping the face of QA in outsourcing — and as businesses continue to welcome these AI-driven enhancements, we step closer to a new era of quality, efficiency, and customer satisfaction.
Needless to say, AI is still just a tool to improve work effectiveness and efficiency in an error risk industry like outsourcing. The real talent will still be the remote staff that offers their skills and expertise to solve business problems offered to clients worldwide.