Why you should build your administrative support team through Booth and Partners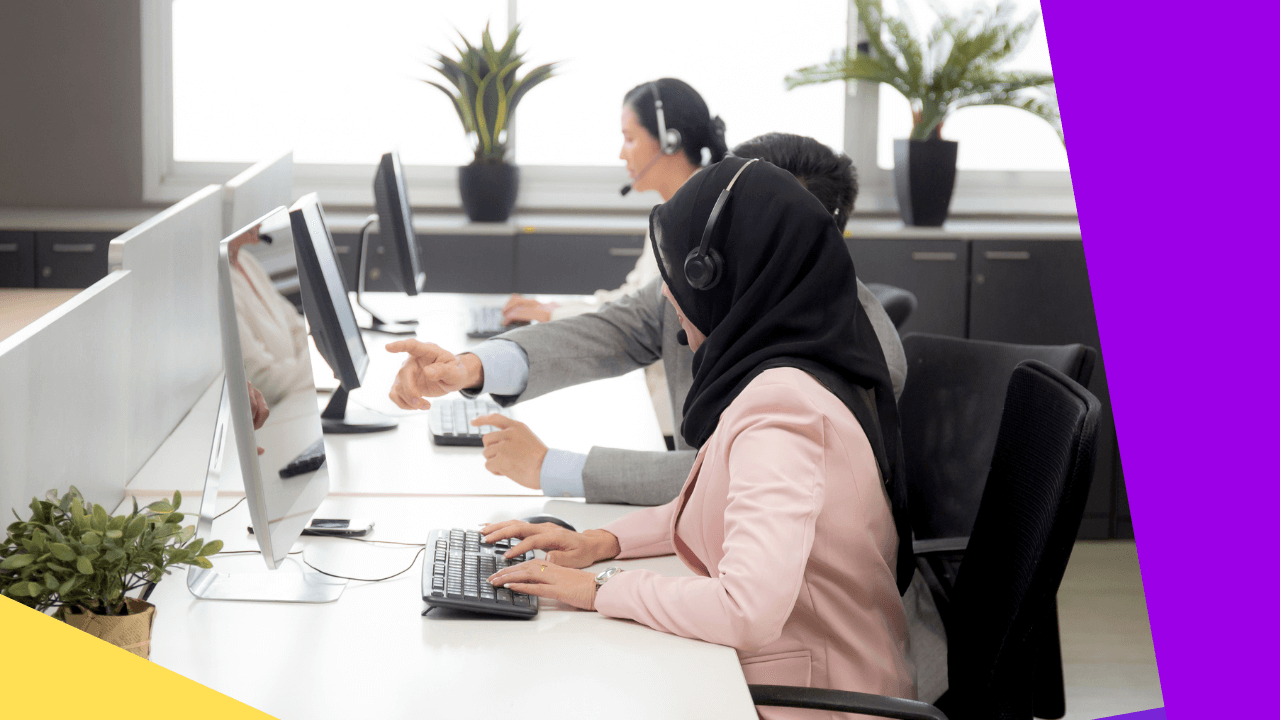 Administrative support teams are essential for maintaining a smoothly running office, virtual or otherwise.
However, the tasks these teams handle are not considered a core part of businesses and don't generate revenue for companies.
Thus, these teams are often placed in the awkward position of being simultaneously critical to operations and not a core part of companies.
Many businesses resolve this by outsourcing administrative support teams to reputable offshoring firms like Booth and Partners.
Entrusting these functions to business process outsourcing (BPO) firms enables companies to focus on core processes and maintain a high level of efficiency with the administrative aspect of their business.
What is an administrative support team?
Administrative support teams are the foundation of successful business operations.
These teams handle the back-office – non-client-facing and routine – functions of companies.
These functions may include:
Research

Record maintenance

Setting appointments

Preparing reports and presentations

Transcription

Diary management

Customer relationship management

Database management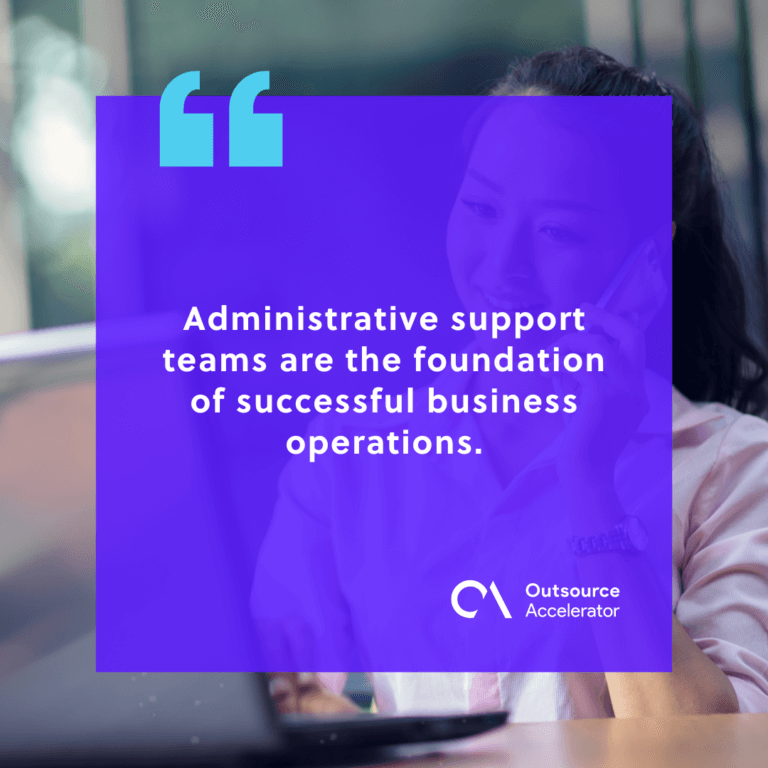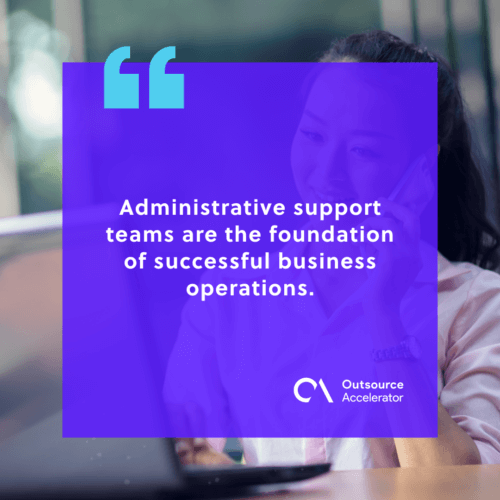 Benefits of an outsourced administrative support team
Entrusting administrative support tasks to a dependable outsourcing firm can significantly improve output quality, in addition to many other advantages.
Below are some of the benefits you can gain by outsourcing this function.
Labor and overhead costs reduction
Reducing operational costs is one of the foremost advantages of outsourcing any business process.
When you outsource your administrative support team to offshore firms, such as Booth and Partners, that operate in developing countries, you gain access to a noticeably cheaper source of labor.
In addition to the 70% reduction in labor costs, you will also save on additional costs from purchasing equipment and software, renting additional facilities, and training costs.
Improved in-house productivity
Outsourcing administrative support tasks frees up your in-house employees from a great deal of relatively mundane tasks.
This leaves them more time to focus on the core aspects of their jobs.
For example, relieving HR staff of administrative paperwork will give them more time to focus on more important tasks, such as improving employee experience and productivity.
Reduced margin of errors
Outsourcing firms employ experienced professionals from various industries to ensure their clients receive only the highest quality of service.
The agents that will take over your business's administrative support tasks are highly skilled and trained to perform these duties.
Moreover, they are outfitted with the latest industry technologies and receive constant upskilling training.
As a result, entrusting administrative functions to these agents will significantly reduce the chances of errors occurring, if not completely eliminate them.
Greater flexibility
Outsourcing also gives you a great degree of flexibility to scale your administrative support team's size up or down.
You can increase or reduce the number of your outsourced staff depending on the amount of workload without worrying about recruitment difficulties – outsourcing firms will take care of these.
Enhanced process efficiency
Another noteworthy benefit of offshoring administrative support is the markedly improved efficiency of the outsourced processes.
These improvements are due to the often superior technologies that outsourcing firms possess, such as premium and proprietary software and leading-edge equipment.
Another factor is the expertise outsourcing firms have gained from years of experience handling other businesses' administrative support tasks.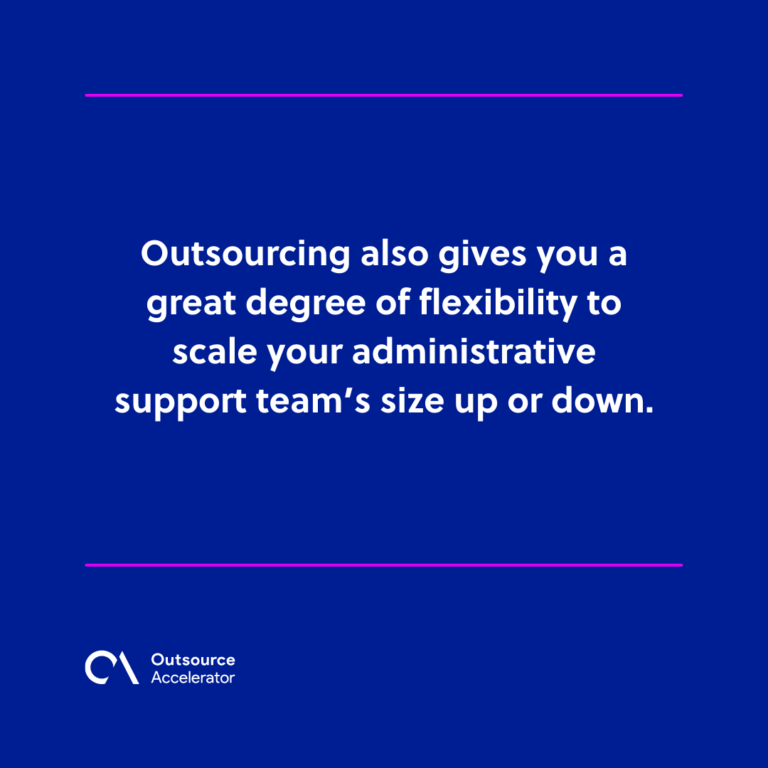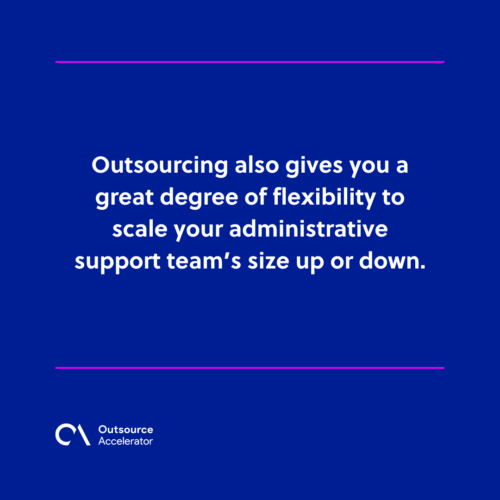 Booth and Partners is your top choice for outsourcing administrative support teams
Booth and Partners has been providing businesses with smart and reliable outsourcing solutions for almost 10 years.
The company has served over 89 clients – small businesses to large enterprises – from around the world.
Choosing Booth and Partners as your outsourcing partner for your company's administrative support functions sets you up for success.
Contact Booth and Partners now and gain a competitive edge over your competitors.