Every business wants to grow. But how many businesses really invest and commit to this activity?

Every business can benefit from someone that focuses solely on building your sales funnel. These roles are typically called an SDR (Sales Development Rep), ISA (Inside Sales Agent), appointment setter, or lead generator.

Whatever the title, they can be invaluable in building a company's leads, and ultimately, revenues. And this applies to any kind of business – whether you're a SaaS startup, plumber, fintech unicorn, accounting firm, or tennis coach.
Powerful prospecting
Core functions of an SDR are:
Research good inbound/outbound sources of leads

Establish repeatable processes for sourcing leads

Reach out to connect with these leads

Qualify the leads, and set appointments to speak with your sales team

Follow up, nurture, and chase leads and prospects
SDRs are not 'sales.' They assist the sales team. They ensure the sales team has a healthy funnel, a good pipeline of appointments, and support follow-ups.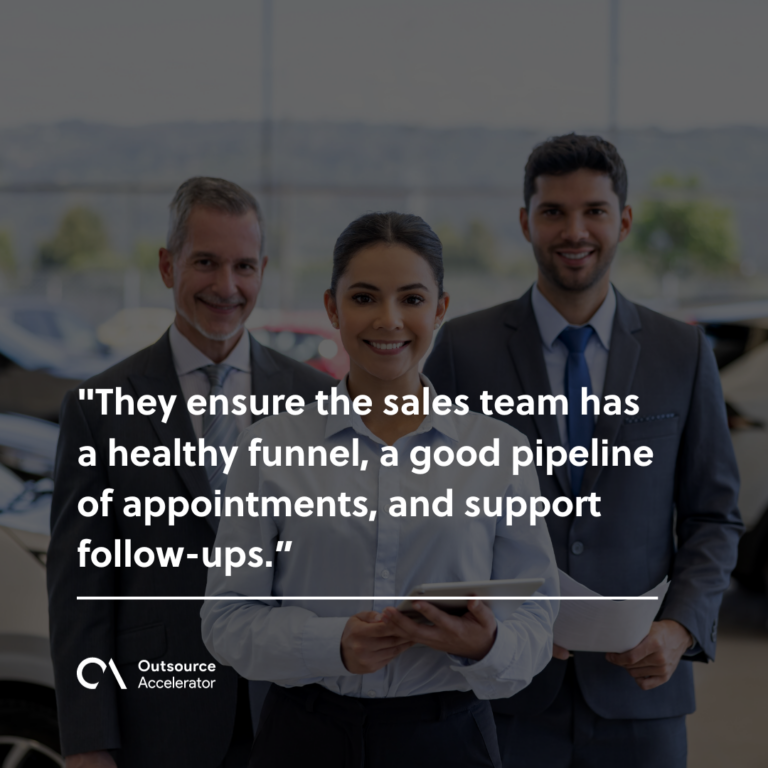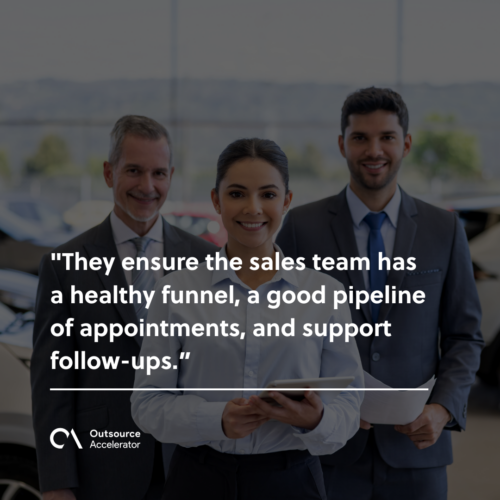 For many businesses, an SDR seems like a luxury. But it needn't be the case. Equally, you're wasting a lot of money if you have expensive senior sales reps digging around databases trying to find leads to call.

Like anything in business, it pays to specialize.

And imagine how many top-of-funnel leads you could generate if you have a full-time dedicated specialist focusing on that task.
You can hire a reasonable full-time SDR in the Philippines for USD$7,200 per year. Yes, $600/mo! That's an exciting prospect.
Note: As with any employment, there are standard overhead costs like employment, office, hardware, and any outsourcing service fee.

You might be looking at $15,600 per year, including facilities and management.
Guidance, Luke
They do need handholding and guidance. Even Luke Skywalker needed a coach. You will need to build a process for them to follow. You will need to coach and mentor them.

But if you get a system working properly, this SDR – at $7,200/yr  – could indirectly generate many millions of dollars of new business.
The question for your business
Have you got a plump sales pipeline?
Read more thought leadership articles here: