Paul Pajo – Private Sector Investment in the Tech Startup Scene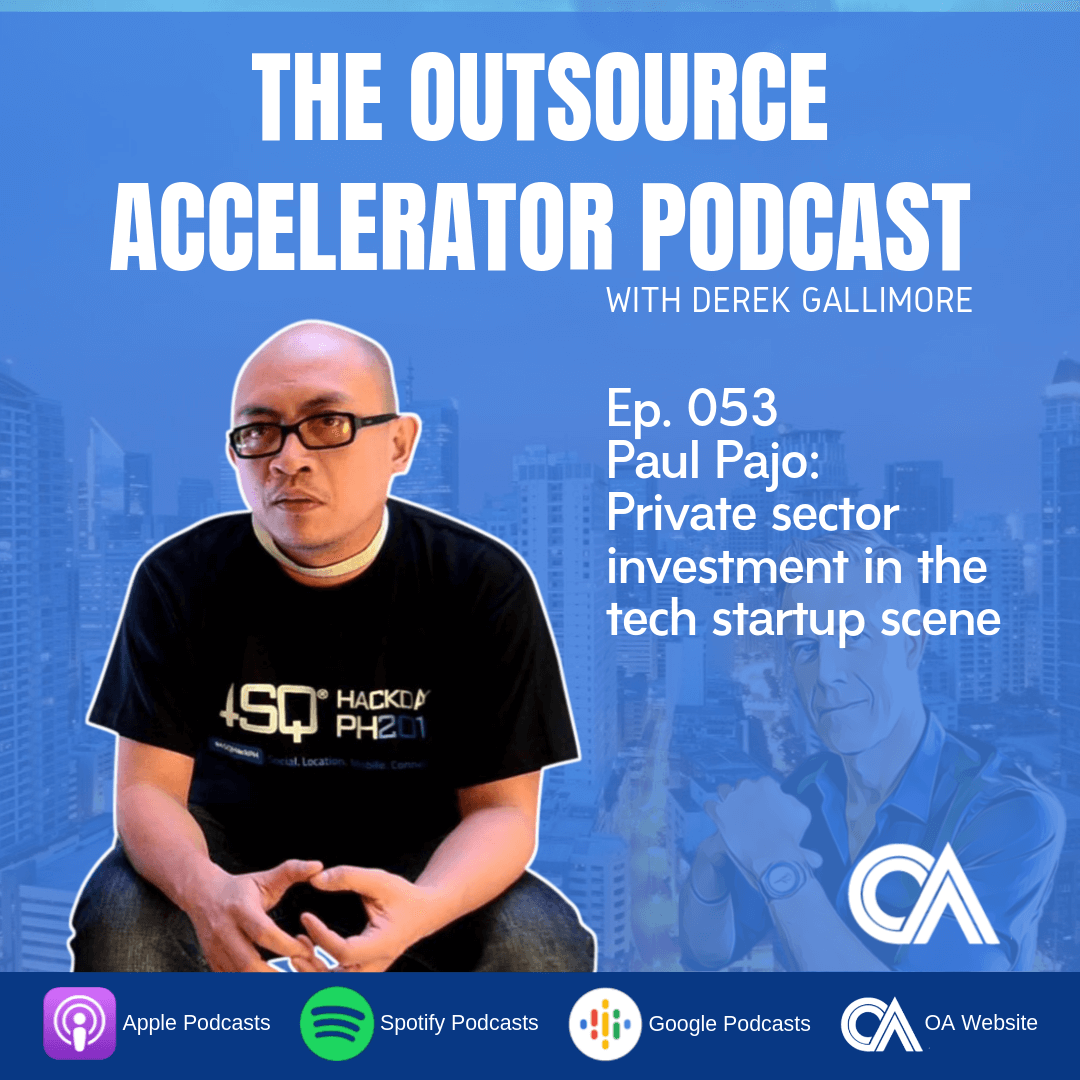 Ep 053 Paul Pajo
Derek is joined again by Paul Pajo and they talked about private sector investment, Angel infrastructure, seed rounds and how it's happening in the Philippines.
Summary
The telcos started this and invested heavily in startups at the beginning and that sent a signal to the other institutions that this can be done on a national or even a regional level.
Everyone started asking how they can be involved in hackathons and events.
People saw in Singapore that Hackathons are being used to solve problems like a problem-solving exercise.
People started appreciating the idea that they can utilize developer events to solve their own problems.
Five years ago, according to Paul, there weren't many events and Hackathons but now they have six, seven events happening on the same weekend.
One model for them in the Telco is an incubator-accelerator. The other model is; people who own BPOs which are relatively successful become angels. So, they start investing in these companies. And it's currently happening in countries like Malaysia and Singapore.
Mature developers go to events and competitions with better prizes while neophyte developers prefer the less competitive events.
There's talk of 500 startups starting their own fund in the Philippines. According to Paul, that could happen this year.
A super angel gives out around 50 to 100 thousand US dollars for a seed round.
Paul encourages people who have extra money laying around to be part of an emerging market play.
Jessica Mah outsources her developers in the Philippines.
Paul said that people who are listening to this podcast can learn more wisdom and hacks and skip a few steps.
Key Points
Nowadays, Hackathons are being utilized as a problem-solving exercise which attracts more people to get involved.
The cost of a startup largely are the salaries allotted for building up technologies.
A super angel gives out around 50 to 100 thousand US dollars for a seed round.
According to Paul, there are foreign angels now.
Resources
outsourceaccelerator.com/podcast/episode53
https://twitter.com/pageman
Transcript
Expand transcript
Listen to more podcast episodes here: