Diego Jose Ramos – Horsepower PH a Healthcare Provider for Freelancer and Startups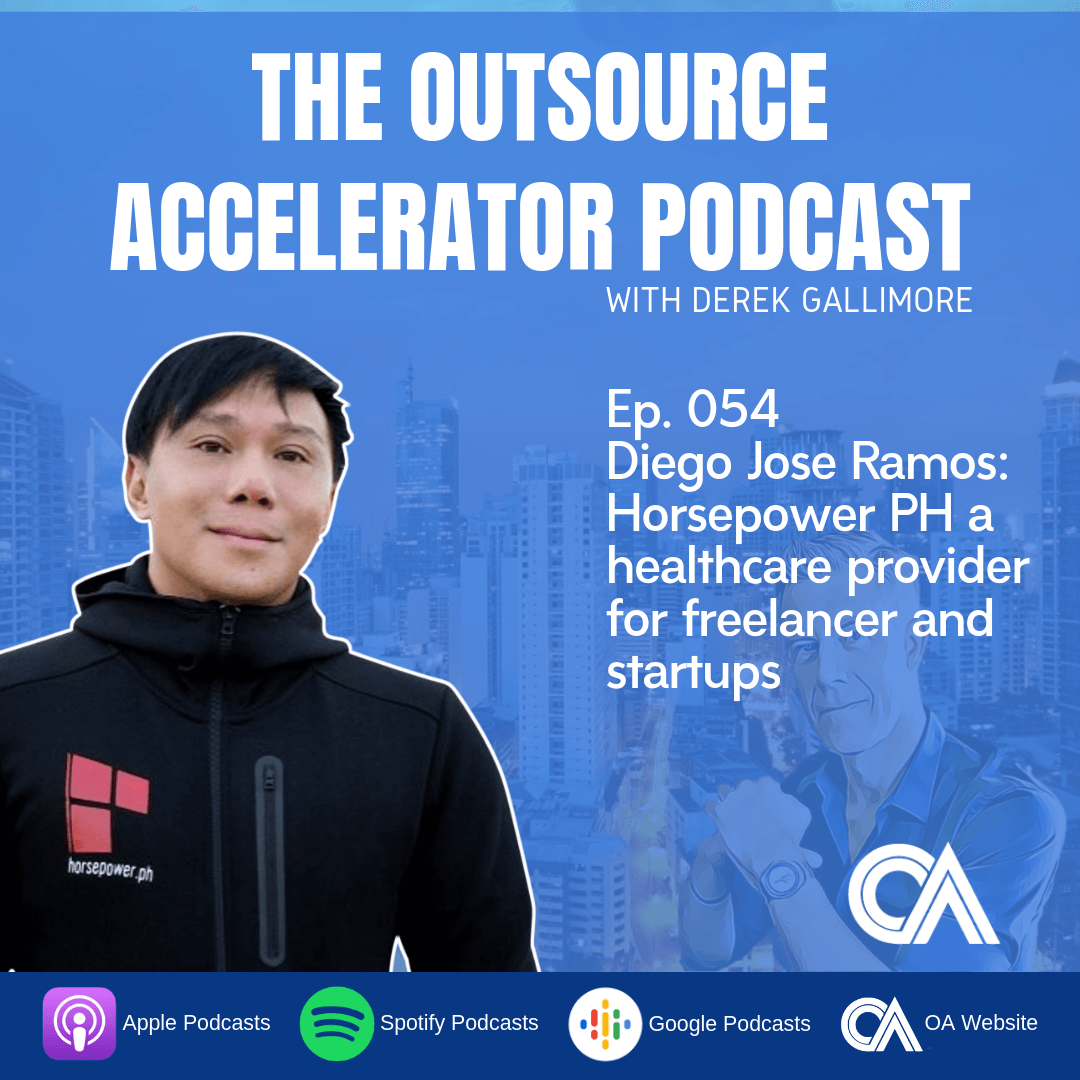 Ep54 – Diego Jose Ramos
Derek is joined again by Diego Jose Ramos. In this episode, they talked about Diego's company which is Horsepower PH. They also briefly touched on Diego's experience doing hackathons in the Philippines.
Summary
Diego's company which is Horsepower PH was borne out of the need for contract workers to have health care support in the Philippines.
Diego's company is targeting freelancers from freelancing sites.
Horsepower PH was designed to address the gap in the market; to offer healthcare services to freelancers since most of them are only paid with the base pay without the benefits. So, for employers to retain these kinds of employees, employers from the U.S. or Europe or Australia needed to articulate benefits on their contracts. So that's where Horsepower comes in as a company
Diego started attending hackathons because he was a tech recruiter and he needed a lot of CVs but eventually, he started to enjoy attending hackathon events.
Diego said that from what he's heard Facebook has hackathons every week and Google also have hackathons quite frequently.
Prizes motivate participants in each hackathon. Prizes could range from cash to BizSpark account to laptops. Derek even contributed according to Diego.
Tinder came from a hackathon in Texas and Spotify came from a hackathon in Tel Aviv.
According to Derek, there's huge potential in hackathons. It can be used as a problem-solving machine.
Key Points
Philippines healthcare is similar to US healthcare
There are different themes when it comes to hackathons. It could be a travel hackathon, lifestyle hackathon or a fashion hackathon.
Hackathons can be utilized as problem-solving exercises.
Spotify and Tinder started from hackathons.
Resources
http://horsepower.ph/
outsourceaccelerator.com/podcast/episode54
Transcript
Expand transcript