Paolo Villonco – Venture Capitalist and Funding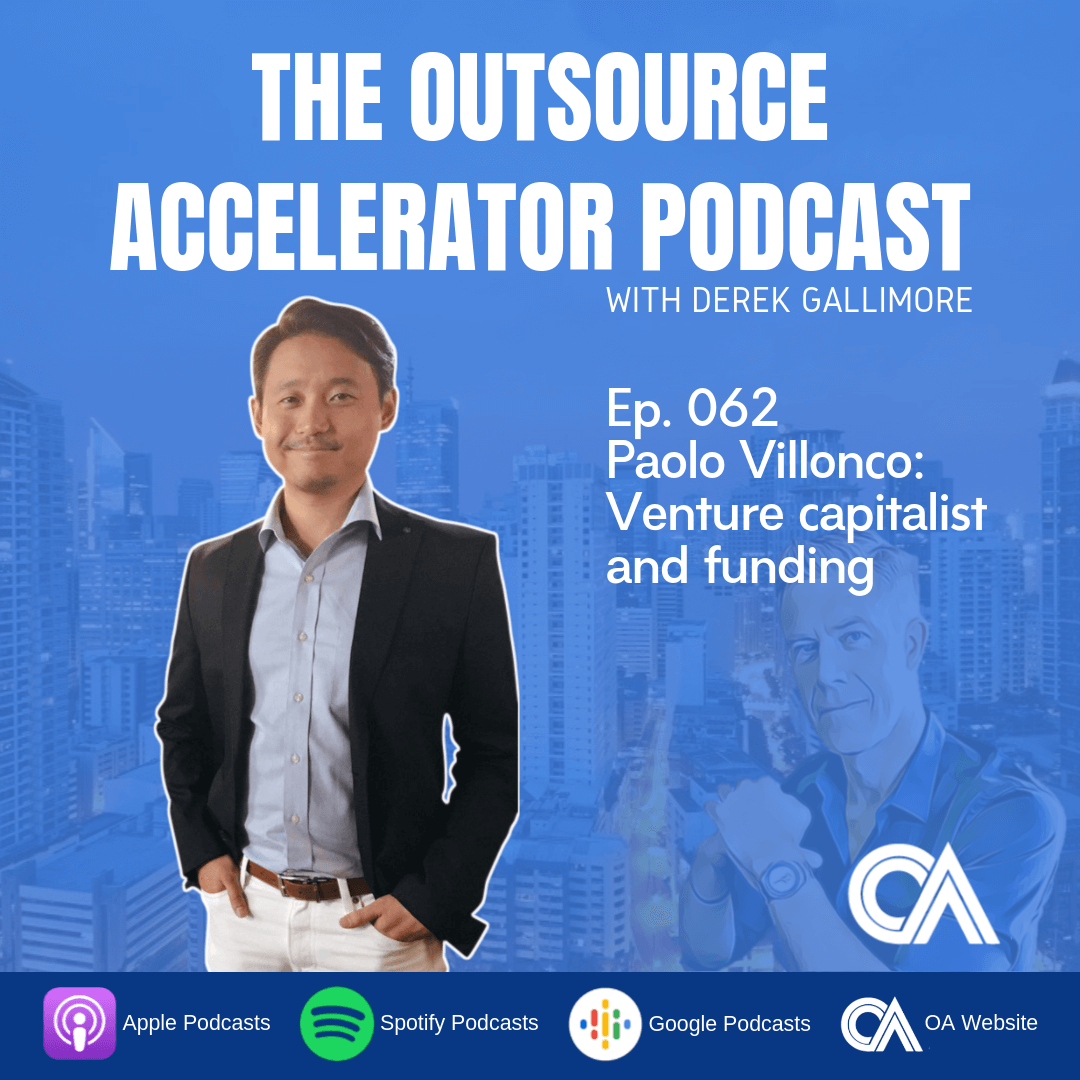 Ep 062 Paolo Villonco
Derek is joined by Paolo Villonco in this three-part interview. This is part two of the interview and they will talk about venture capitalist and the funding aspects of starting a business in the Philippines.
Summary
Phase one is creating the fundamentals of bringing in these fundamental best practices down to an SME level.
One of the biggest things Paolo learned while he was in San Francisco and the Bay Area was that ideas are cheap. It is the starting point of anything but the execution is what really separates the successful people from others.
Derek stated that in Silicon Valley everyone thinks they are going to have the next unicorn which is probably the wrong way. Whereas in the Philippines he tries to encourage people not to think about launching a business in the Philippine market but take on the world because they've got a lower cost base and equal skill in the Philippines. They have the opportunity to build a product that takes over the world.
Paolo said that one of the biggest questions is that how we would transform the Philippines into an innovation-based economy from a cheapest-labor economy.
Filipino investors are very different from Silicon Valley. The mindset of an investor is more of private equity rather than venture capital.
Derek thinks that in the Philippines there is still that mindset of an expectation of an ROI in three years.
Paolo thinks that the problem is the type of innovation because of this mindset of an ROI which limits people and they become unwilling to experiment.
Right now, Paolo is an advocate of is exposing the Philippine government to investing in technology or startups so that the Philippines has a competitive advantage over other countries.
Key Points
In the Philippines, people overemphasize ideas. Some people are very selfish with their ideas.
Paolo thinks that Facebook and Google would never have been created in the Philippines due to the mindset of investors in the Philippines.
Derek thinks that in the Philippines there is still that mindset of an expectation of an ROI in three years which makes it difficult to convince them to invest in a 20-year ROI on a startup company.
Resources
outsourceaccelerator.com/62
Transcript
Expand transcript
Listen to more podcast episodes here: