Mylene Cabalona of BIEN – A conversation with a BPO Workers' Union leader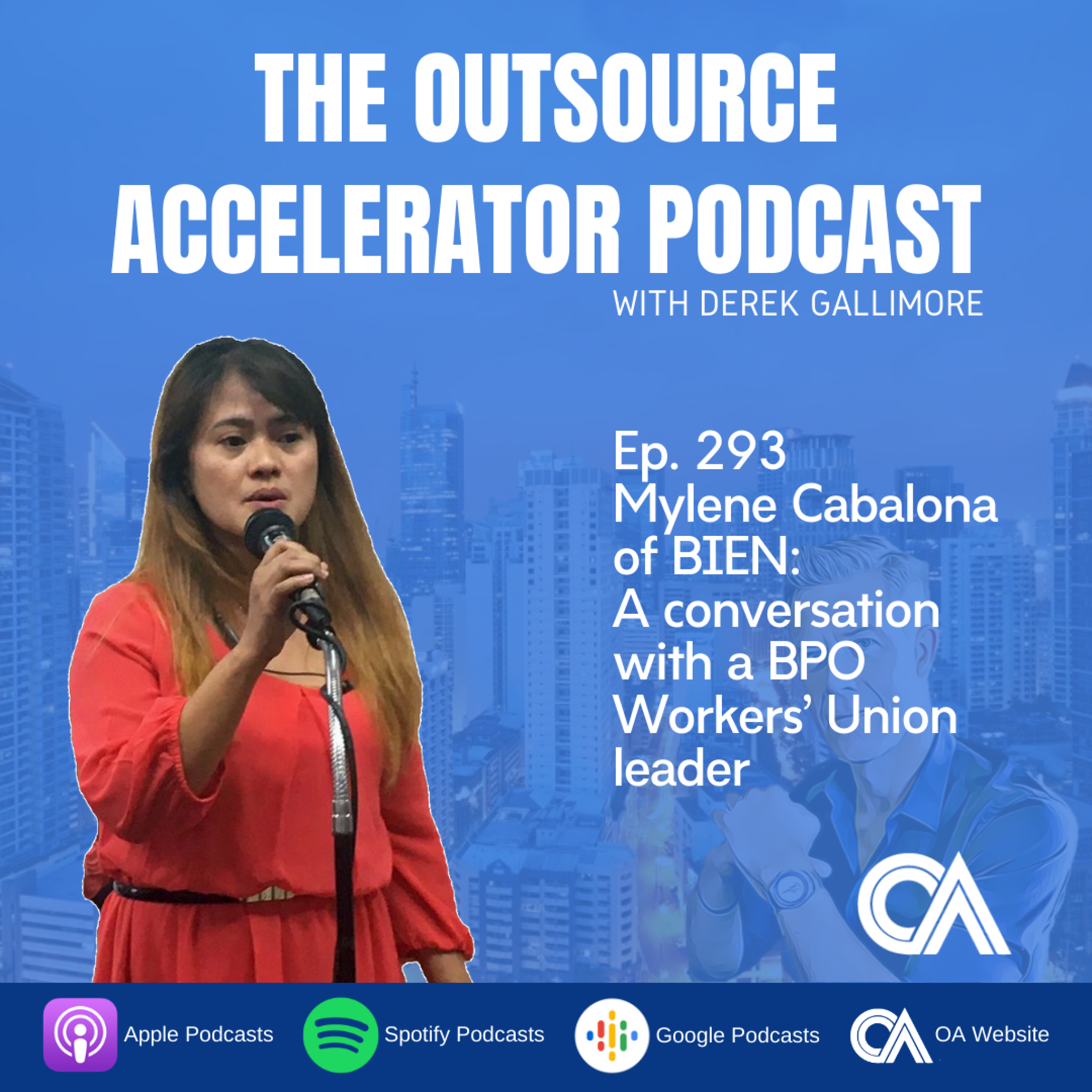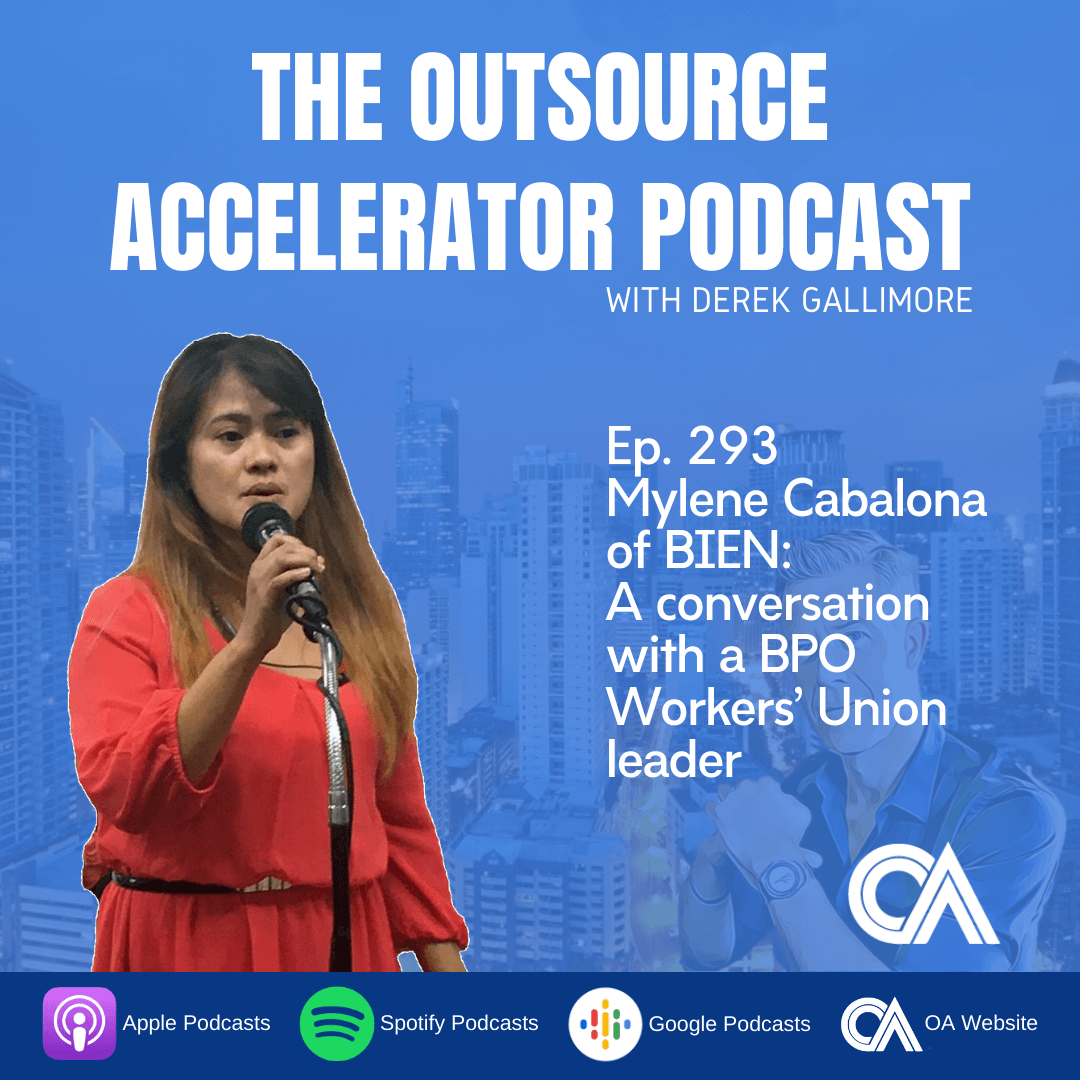 About BPO Industry Employees' Network
Derek Gallimore interviews Mylene Cabalona, elected president of BPO Industry Employees' Network (BIEN). BIEN focuses on the current labor issues faced by BPO employees in the country.
Mylene talks about the situation of the workers in the BPO industry during the pandemic. She shares insights on the workers affected by "no work, no pay" schemes and floating status by their companies, how the Government should help these workers, and the future of work in BPO over the threat of automation.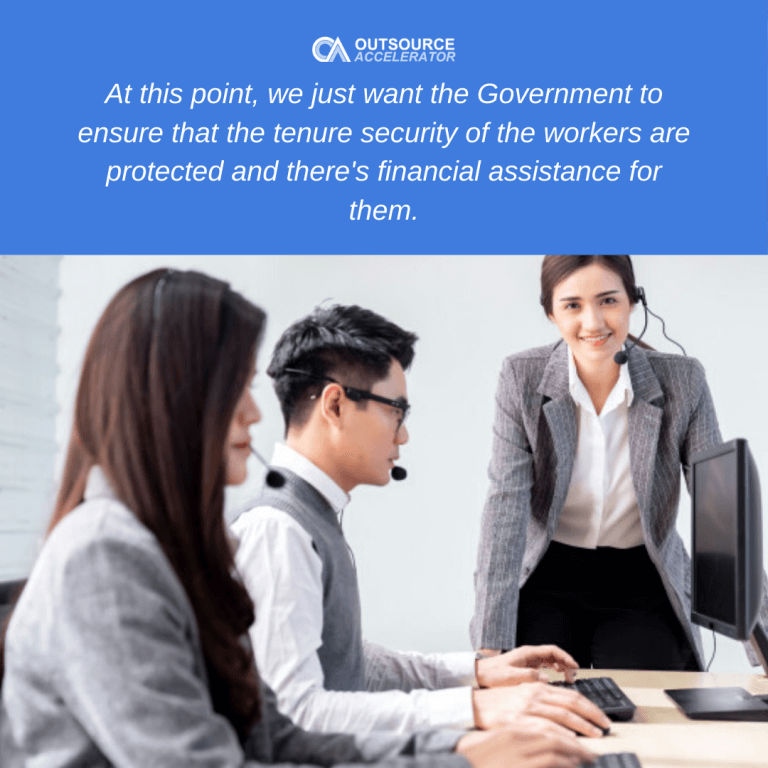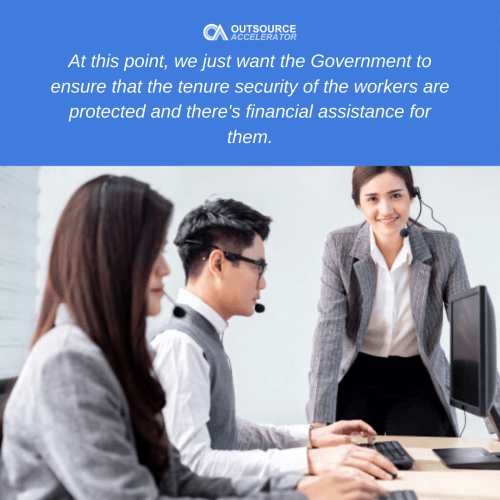 The Philippine outsourcing industry employs around 1.3 to 1.5 million workers in the Philippines. It is quite surprising that for such an established industry, there are no labor unions standing up for employees' rights in the business process outsourcing (BPO) sector. 
The BPO Industry Employees Network (BIEN) is the closest thing BPO workers can get to a labor union.
BIEN's beginnings
Mylene claims that BIEN is the only actual association for call center workers. BIEN was established in 2011 with only 13 members, then became certified as a labor association by the Department of Labor and Employment in 2013. Around 2015, the association started organizing in different parts of the country, and BIEN has continued to expand from 13 workers to "about 4000 to 5000" members.
The main reason why there are no BPO unions in the country, Mylene says, is that the industry "is not conducive for organizing."  Ranging from employees' varying schedules to companies not allowing unions, the BPO sector has proven itself to be a challenging environment when it comes to organizing unions.
The outsourcing industry from BIEN's perspective
Mylene says that she is "in a better position" because she's working for a company that treats their employees better. However, she says there are other companies that treat their call centers "like a sweatshop." For BIEN, here are some realities in the BPO industry that can definitely be improved on:
Health and safety issues
Mylene cited a particular company in the Northern parts of Manila, where she claims are set up "'like a regular internet shop" with the office door padlocked and there's no air conditioning.
She also noted the accommodation issues during this pandemic that even bigger companies are guilty of. She says there are still other companies letting workers share headsets, and basic health and safety issues like these should be addressed. While Mylene acknowledged that there are BPO companies that can provide karaoke rooms and slipped lounge chairs in their offices, there are also some that are not at par with the health and safety standards.
No work, no pay scheme
Mylene is calling on the government to help workers who have been furloughed, or in her words, those under the "no work, no pay" arrangement. She says BIEN is receiving reports about employees under this arrangement and would like to ask the government to provide financial assistance for about two to three months.
Empowerment of workers
BIEN is grateful that BPOs are in the country, but she says that there are problems with how the employees are being treated. Since workers are not organized, they are not empowered. Mylene says the call center culture promotes an open-door policy, but in reality, "when you're in a team, you just have to follow."
BIEN's goals in the near future
BIEN has the following goals for the call center industry in the near future:
Promote mental health
According to Mylene, working at a call center comes with "the stress of getting yelled at and hearing a lot of racist attacks." This can get to anyone, so BIEN is promoting mental health and is coming up with a platform to bring this as part of the association's advocacy. They're thinking of annual mental health programs, check-ups, and therapy sessions.
Be a social partner
BIEN wants to be a social partner, and to have the government come up with programs for BPO employees since they "don't have any voice." In a perfect world, Mylene says that they'd want to have a voice in every aspect, like in legislation, or in terms of organizing. She says the association wants the industry to be unionized.
For those who'd like to get in touch with Mylene Cabalona or BIEN Philippines, you can visit their website at https://bienphilippines.wordpress.com/.
References:
BPO Industry Employees' Network
Listen to more podcast episodes here: