Lloyd Ernst of Cloudstaff – Challenges and solutions in working remotely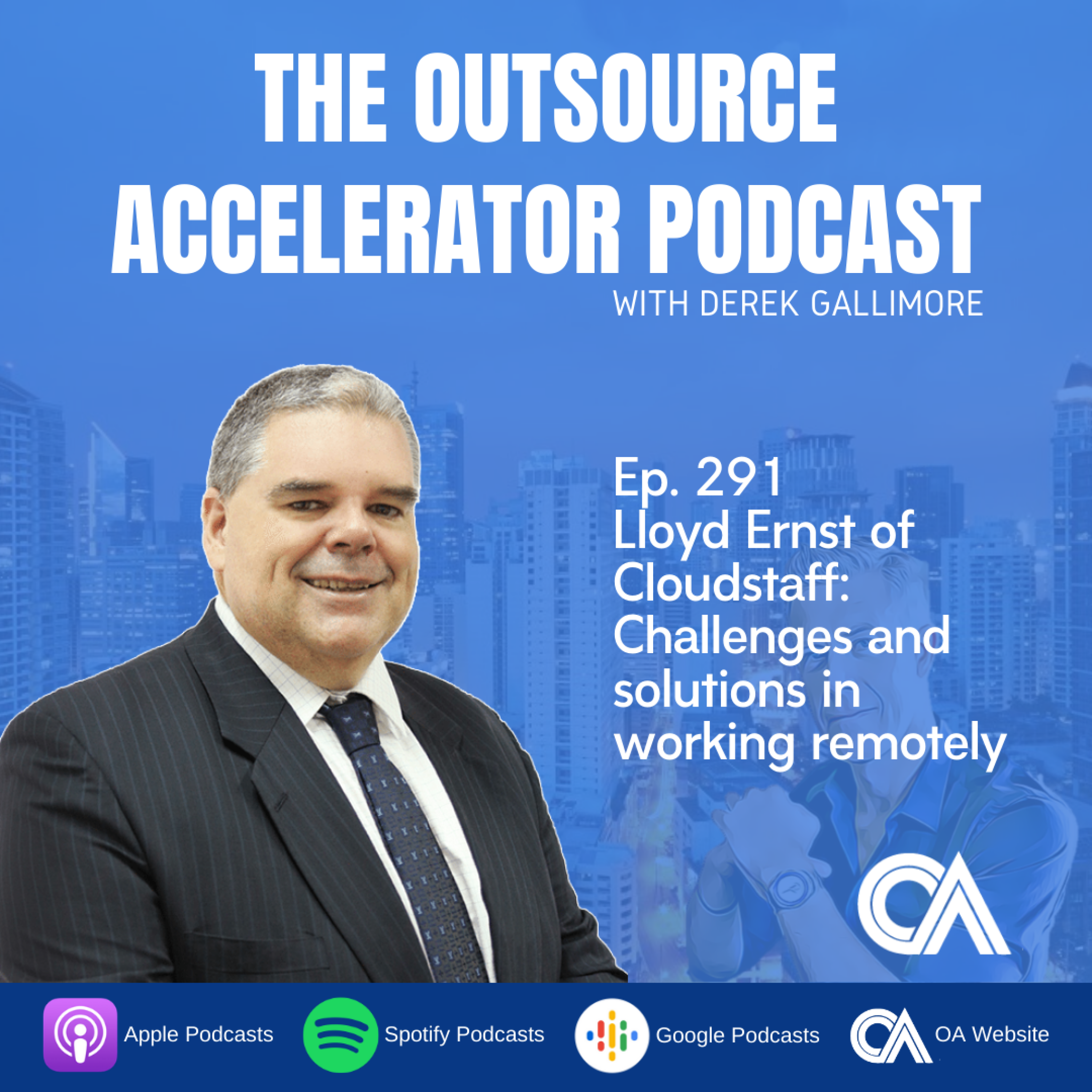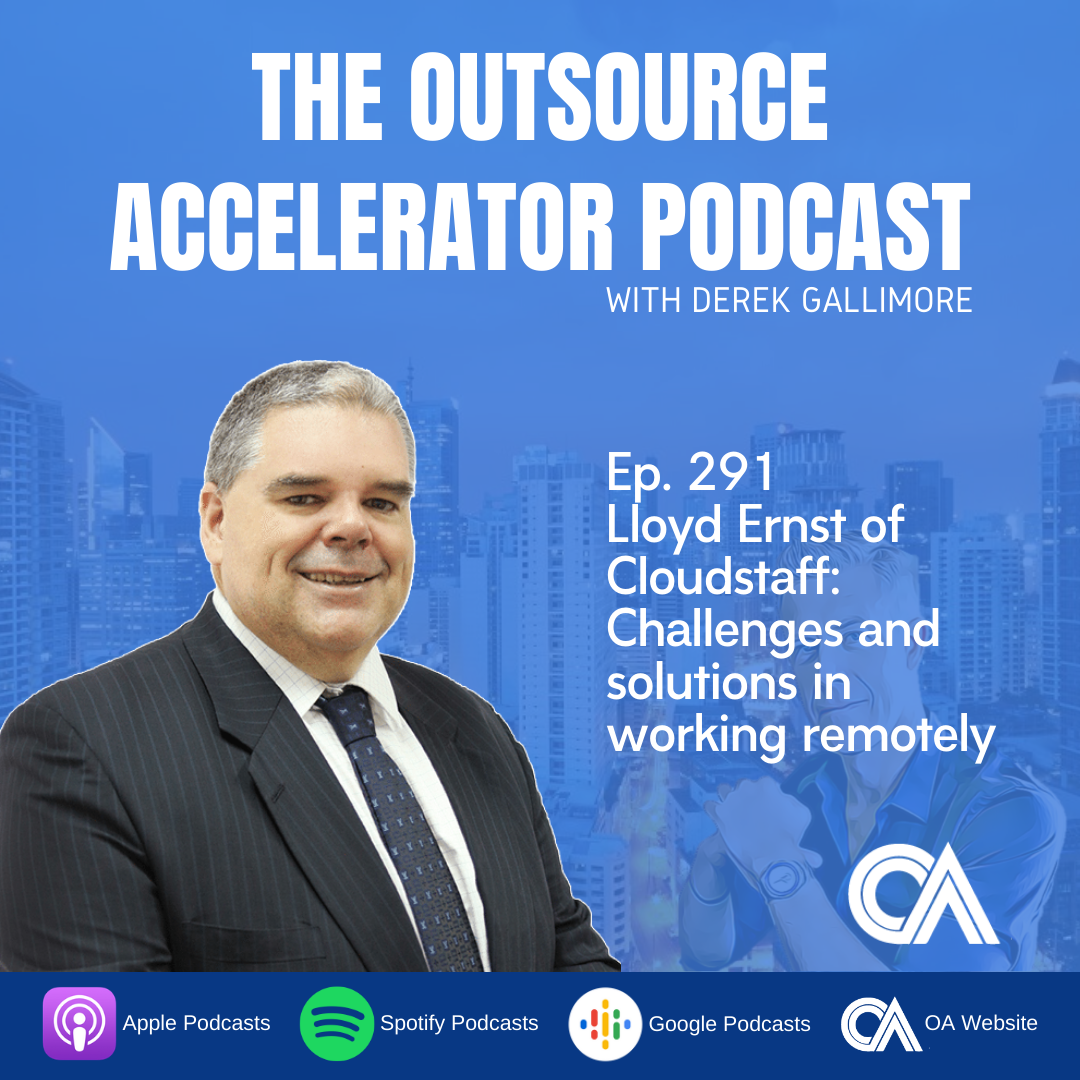 To listen to this podcast episode:
About Cloudstaff Modern Workforce
Derek Gallimore interviews Lloyd Ernst of Cloudstaff Modern Workforce. Established in 2005, the company now has over 2,500 seats providing offshore services for SME clients across the globe.
Lloyd shares their experience in transitioning to remote work during the quarantine and the challenges that many companies face with it. He also gives some advice on how to make remote working effective, especially with outsourced staffing.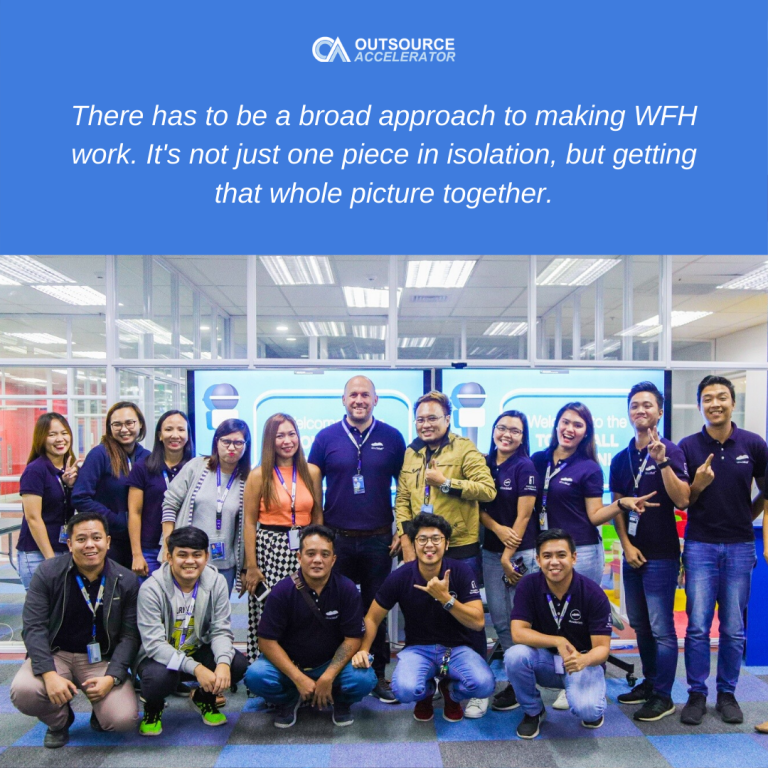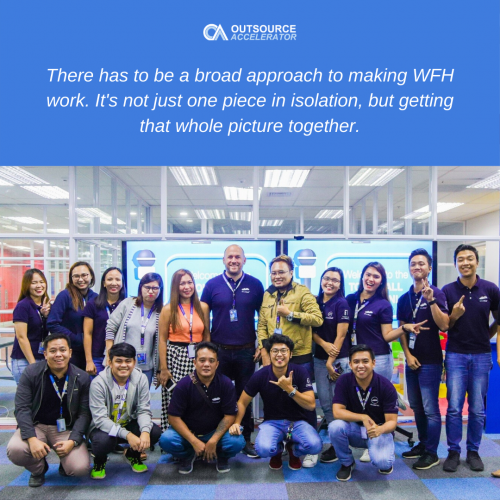 Cloudstaff has recently been in the news, when it announced its successful completion of its US$20 million Series B with investment from Philippines-focused private equity firm, Navegar. Cloudstaff CEO, Lloyd Ernst shares his firm's outsourcing journey, dealing with COVID-19 challengers, and the future of outsourcing for Cloudstaff.
Cloudstaff's origins
Lloyd has come a long way from working with Apple and Microsoft resellers in Australia. After starting a business in Brisbane, and growing the third largest web hosting company in the globe called Web Central, Lloyd sold that company to explore Asia. 
He went on to build two successful software development centers in China, and was impressed by the quality of the talent. In 2009, his company needed to do some QA software testing. A friend suggested he try out the Philippines, so they ran a pilot in Clark, Pampanga with seven software QA testers, and has built the company to what Cloudstaff is today.
Cloudstaff's outsourcing journey
The work from home model brings forward business' digitalization plans, which open opportunities for outsourcing companies like Cloudstaff more and more. According to Lloyd, dealing with the customer and adding value to their process is "really the key." 
However, there are always going to be challenges. Lloyd said that the cultural aspect of effectively managing a global team is "always difficult," having to figure out the best way to communicate and make sure that everyone's on the same page. Further, Lloyd noted that since Cloudstaff deals with the automation of tasks, they want to be the ones that are automating the tasks, not the ones being replaced by automation.
Adjusting to the COVID-19 outbreak
Lloyd thinks that Cloudstaff has done "extremely well" in coping with the pandemic, and most of the BPO industry has "demonstrated its resilience to be able to change models fairly quickly." While no one is prepared for a global pandemic that requires office shutdowns, Lloyd noted that they made things work by deploying laptops around the staff. By 24 hours, 94 per cent of his staff was operational.
He also acknowledged other challenges while working remotely, like measuring staff's output, monitoring employees, and finding out ways to keep them engaged. Cloudstaff had to roll out additional tools for their customers to address the monitoring. For social engagement, Lloyd said that they have been doing a lot more virtual beer sessions with the staff.
The future of Cloudstaff's outsourcing
There are three things to watch out for with Cloudstaff:
Cloudstaff is staying true to its SMB roots.

Lloyd said that his firm is "very clearly in the line of small- to medium-sized businesses." Large clients are not Cloudstaff's cup of tea. The Navegar fund is for growth capital, and is about continuing to develop the firm's technology platform.
Market education.

Lloyd said the firm needs to do more market education, so they're starting to roll out educational campaigns into the US, Australia, and in the U.K.
Expanding Cloudstaff's footprint.

According to Lloyd, Cloudstaff is potentially looking at establishing footprints in the US, India, Australia, or the U.K.
For those who want to get in touch with Lloyd Ernst and find out more about working with Cloudstaff, reach out via email at [email protected] 
References:
Cloudstaff Modern Workforce website
Cloudstaff email: [email protected]
Navegar PH private equity