AI Enhanced Outsourcing Solutions – with Indu Badlani of Staffing Expert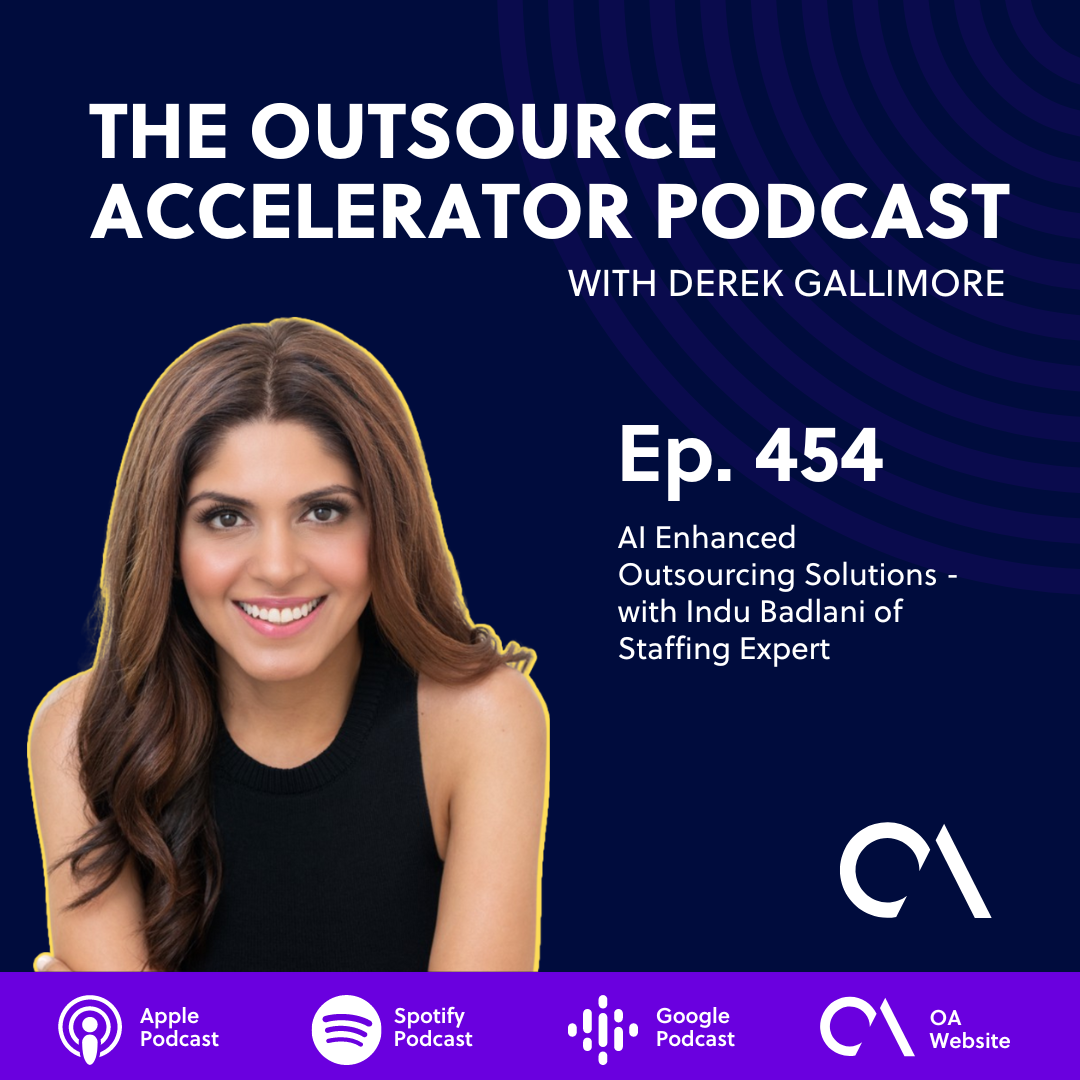 Derek speaks with Indu Badlani, the CEO of Staffing Expert, a BPO firm based in New York.
They discuss Staffing Expert's business, the strength of the Filipino talent pool, and empowering an AI-enabled workforce toward global collaboration. 
Staffing Expert
Staffing Expert supports businesses across various industries with customized outsourcing solutions. 
Indu describes their mission as "to scale businesses through identifying key talent, utilizing technology to push boundaries, and to simply drive possibilities through global collaboration." 
Indu also stresses her company's vision of "[creating] a new digital paradigm for outsourcing in an emerging workforce." 
Staffing Expert is celebrating its third year in business. Indu herself has been in the industry for 13 years, also working to enhance global collaboration to achieve maximum growth.
"This closely ties into the initiative [of] Staffing Expert. So successful collaboration between organizations really can drive transformation," she says.  
Staffing Expert caters to enterprises of all sizes, with a special focus on smaller startups and medium-sized companies.
"We feel it's essential for them to grow– they have a lot of potential to grow. And the only way they can grow is [by] getting the right skill sets, hence the name Staffing Experts."
"So we really believe [that] once you identify the skill sets, [the] tools needed, [and] what you want to achieve overall, that allows you to achieve your goals [and] get you into becoming part of the larger space," Indu explains.  
Benefit of Filipino talent
Staffing Expert has virtual offices in the US and Egypt, but its operations are based in the Philippines.  
"I strongly believe in [their] passion, adaptability, and willingness to upskill and reskill," Indu says of the Philippine workforce.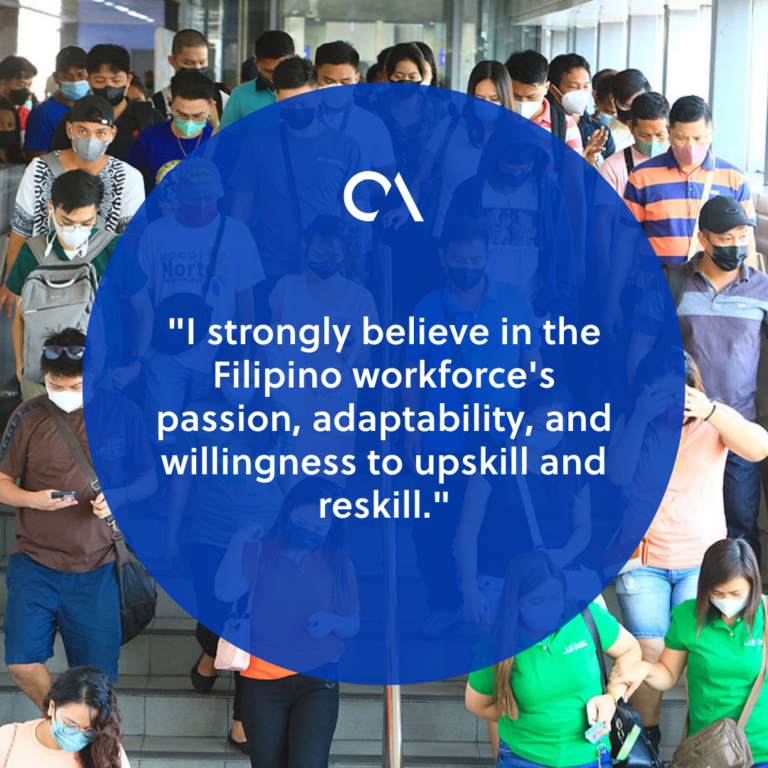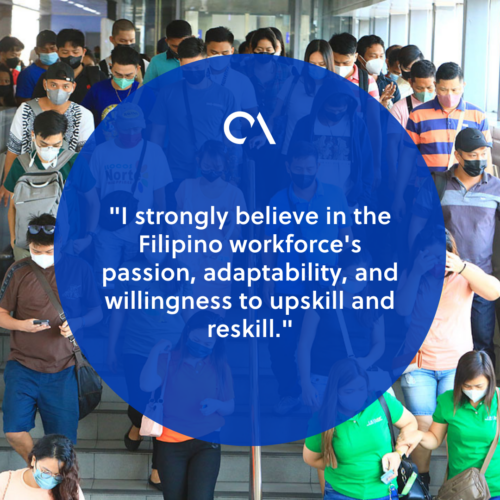 When asked  whether she sees enough staff availability worldwide, Indu answers, "Sometimes it is challenging to get the talent you need. However, what we're trying to [ask] is how can we strengthen that talent? Which is why we use AI to aid [them]."
She also credits the young workforce's high usage of social media platforms. 
"So that shows [the Filipino's] adaptability working with new technology. A lot of these tools and software are built and catered to these folks, [who] are excited to explore [and] play with the technology." 
AI-empowered emergent workforce
Indu and Staffing Expert aim to develop a digitally AI-empowered, emergent workforce.
"These days, we're hiring Gen X's and Gen Z's, and they're more comfortable using technology as an extension of their thought process."
"So we believe in hiring workforces that are accepting of AI, taking them to the next level, to bring in that diversity, [that] knowledge, [and that] strength."    
Indu goes further into how Staffing Expert utilizes AI tools.
"[AI] can aid almost any kind of desired outcome. Whether it be design, voice, or sales, what we'd like to say is that the digitally AI-enabled emerging workforce becomes your virtual expert." 
"There's a lot of tools out there that help you think out of the box. Instead of just relying on that individual who may have great skill sets, [you can] look at another angle or different things that come your way." 
"Here at Staffing Expert, [we] recruit, hire, and manage with the support of AI tools. [And] we even do end-to-end, everything from incorporating the brand to the individuals, to the talent acquisition process, to the service, and product experience," she explains.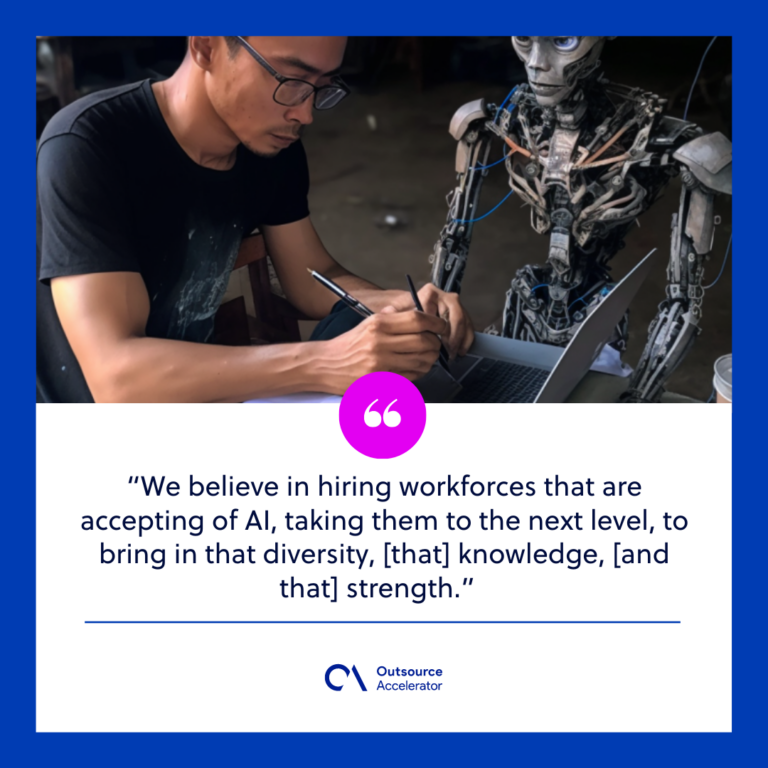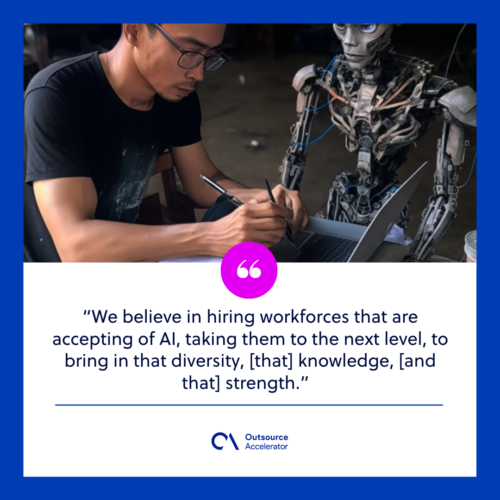 Global collaboration
Indu remains focused on global collaboration as a big aspect of Staffing Expert's objectives. 
"We bring in quite an amount of experience as industry lobbyists, basically enabling the Philippines as the number one destination for digital customer service." Indu was also formerly involved with the IT and Business Process Association of the Philippines (IBPAP). 
"Enabling that connection between consumers, clients, [and] business owners, it just creates a unique global culture that a lot of us seek, especially as this world is evolving quite rapidly." 
"So how can we adapt globally? How can we produce the best outcome? How can we get maximum exposure, knowledge, and skill set?" 
"It all boils down to globally working together," she concludes. 
For those interested in reaching out to Staffing Expert, you may contact them through their website at https://www.staffingexpert.com/. Indu Badlani is also very accessible via her LinkedIn.