Definition
What is a WordPress developer?
As the job title suggests, they are experts in all things about the platform and more. WordPress developers mainly operate on WordPress and its affiliates. They handle designing, integrating, and implementing any add-ons to the pages they manage.
Oftentimes, they handle both the front-end and the back-end development as well. Anything from social media plug-ins to HTTP updates, they handle it all. Like all front-end devs, they are well-versed in HTML, CSS, and Javascript. 
Some of them have a proven track record when it comes to working with mobile device apps since 2012 when Webpack launched among others.
Their knowledge also extends beyond that of your average developer. Employers can find lots who have taken up coding for a living, and these are people who have significant skills in JavaScript and web applications.
With enough technical knowledge and experience in the field, this leads naturally to strong business and leadership skills.
There is one skill that is very important—learning from mistakes along the way. Several industry professionals have noted this as a highly valuable skill that will make anyone stand out with clients.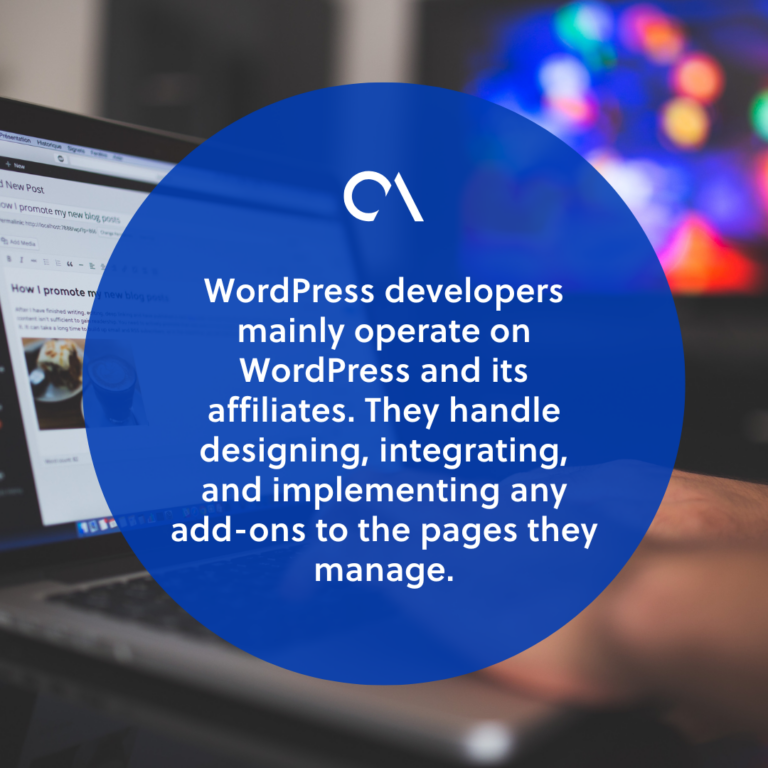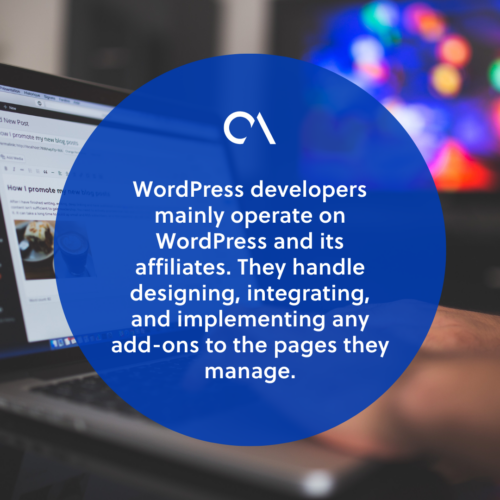 WordPress developer salary
Some may consider WordPress devs as a newcomer in the industry, given that other developers have been in the game for a long time now. However, due to the growing demand for their skills, WordPress developers are among the well-compensated positions out there.
While there aren't any specific college degrees for WordPress development, interested parties can always take up software development or computer programming to kickstart their careers. 
On the other hand, they can also take up non-programming-related degrees and self-study later on.
That said, what matters is that the individual is not only willing to learn the ropes of WordPress development but has the soft skills needed to stand out.
WordPress developer salary: US vs PH
Annual WordPress developer salary

Junior developer

Mid developer

Senior developer

United States

US$64,308

US$75,500

US$94,000

Philippines

₱170,000

(US$3,389.32)

₱385,000

(US$7,675.82)

₱600,000

(US$11,962.32)
Keep in mind that these figures are highly dependent on national wages, the economy, experience in the field, and other external factors.
Based on the table above, a junior WordPress dev in the US with one to four years of experience is compensated US$64,308. Meanwhile, they get ₱170,000 (US$3,389.32) in the Philipines.
The same comparison goes with a mid-level dev with five to seven years of experience, as they get paid US$75,500 in the US and around ₱385,000 (US$7,675.82) in the Philippines.
Finally, senior developers with more than eight years of experience get up to US$94,000 in the US and ₱600,000 (US$11,962.32) if they are working in the Philippines.