Definition
What are software audit tools?
Regarding IT systems, software audit tools assist with the type of fact-gathering required for the audit in question. For security or functionality audits, this could imply the use of analysis tools. 
When software changes hands or its state needs to be verified, compliance audits may include proprietary tools for review.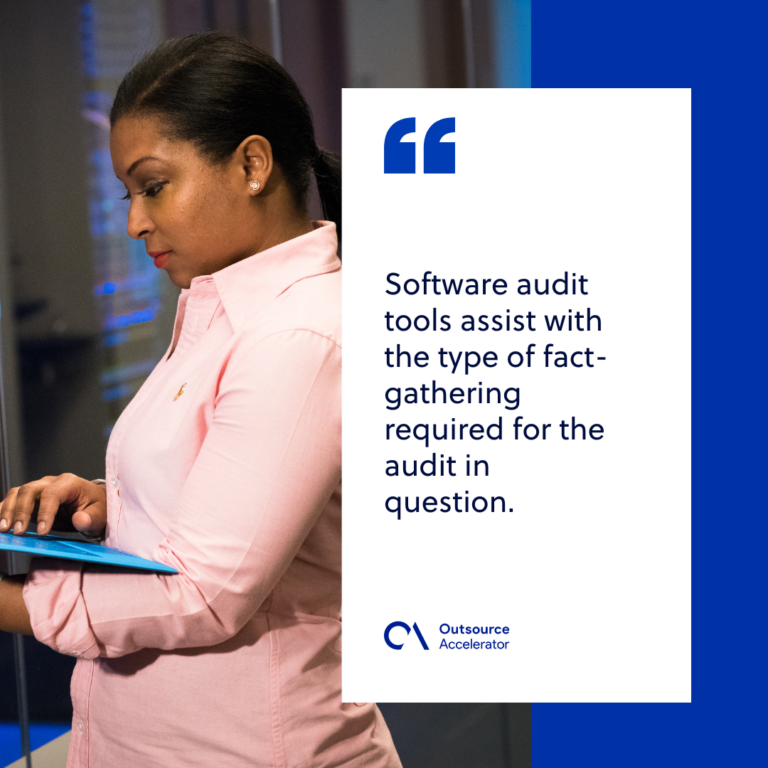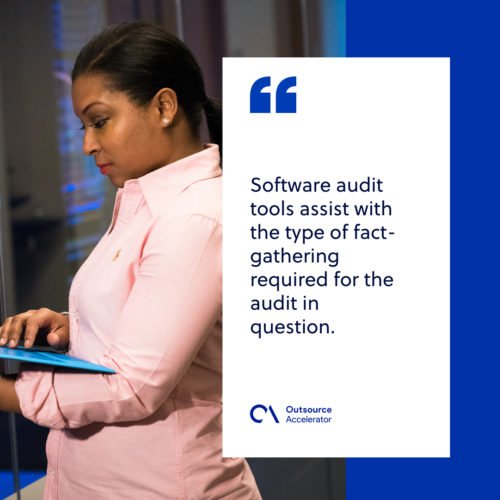 Software audit tools are available on the market today
Software audit helps firms centralize audit data to make collective decisions based on a broad understanding of corporate statistics. Many types of auditing software enable auditors to focus on certain parts of the business; here are some of them.
Automation
Many components of the auditing process can be automated with a software audit tool, saving time and money for the organization. 
Certain tools help reduce storage space and improve the organization by integrating data with the same information. Data is frequently summarized by auditing software to be transmitted to others clearly and coherently.
Fraud detection
Audit software attempts to uncover anomalous information to identify fraud within the firm or a specific department. It often identifies data gaps, and these gaps are brought to the auditor's attention.
Data exploration
The process of data extraction and analysis takes data in various forms, such as statistics gathered from software operations. The software then analyzes and summarizes it in a human-readable format.
Data mining is the term for this procedure. In information technology (IT)-oriented businesses, this type of auditing software is typical.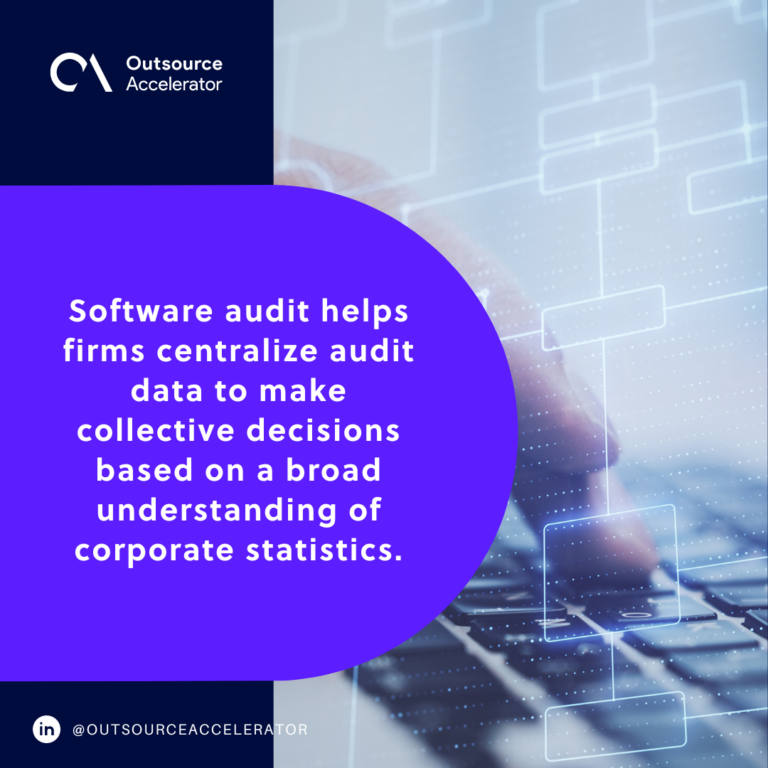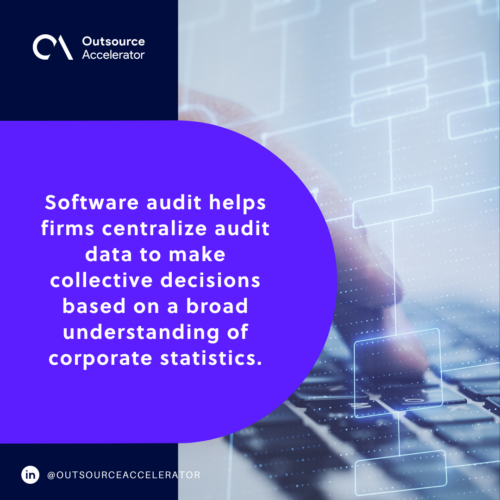 Importance of software audit tools 
Any company, especially one that operates under strict laws and standards, needs software audit tools. Audits take a long time and involve a lot of documentation, whether in-house or outsourced.
Enhance the accuracy of the data collected 
The ability to capture and connect evidence in real time has the benefit of allowing everyone to see non-conformances in the same light, eliminating the need for interpretation. This method also removes the need for long notes to detail a problem, which saves time.
Increased efficiency
System audit tools are built to assist auditors in delving into a firm's inner workings and finer aspects. Many businesses are already utilizing auditing software to boost their overall performance. You can more easily identify and eliminate underperforming departments and wasteful methods.
Time-saving
Traditional auditing takes time, and auditors must rely on a variety of manual processes for some tasks. This becomes more of a burden as a company grows larger.
On the other hand, calculations may be performed without disrupting regular operations using automated auditing software.
Obtain more data
Because software audit solutions eliminate the need for paper audits, auditors have more time to thoroughly examine the organization and evaluate operations.
Rather than sifting through paper checklists and scribbling notes, they may snap photographs, record voice notes, and capture video clips, then devote more effort to the nitty-gritty elements that are sometimes neglected.