Definition
What is shared services?
Shared services refer to the delegation of specific tasks to a part of the organization or company. This team might house inside the main office, near it, or offshore. For instance, a company based in California may set up an IT department in another location such as New York to handle the entire IT for their teams.
Shared services is another way to save on costs by taking advantage of the cheap costs and resources offshore. It is also a strategic way to expand their operations and attract a different market aside from the local ones.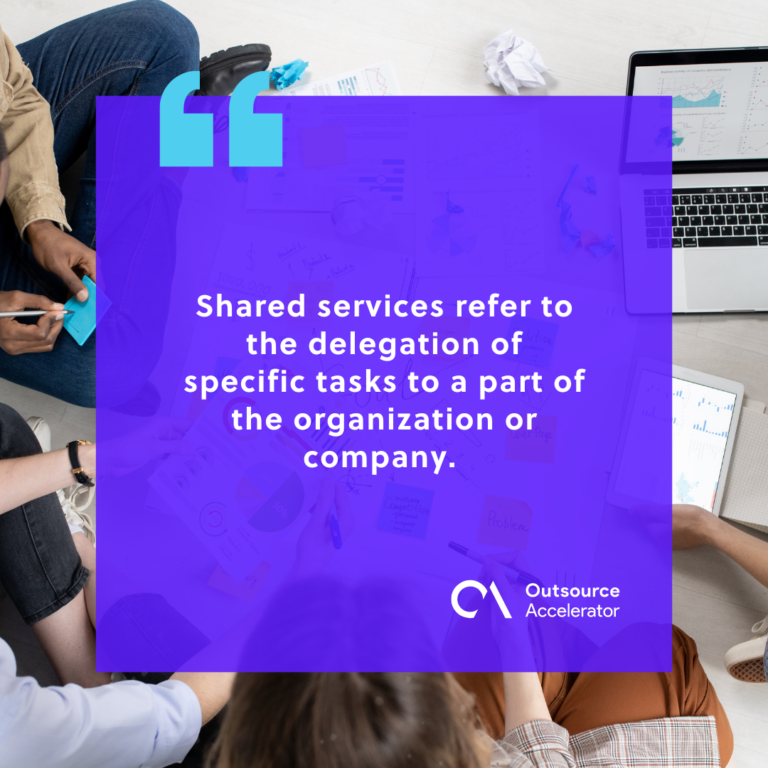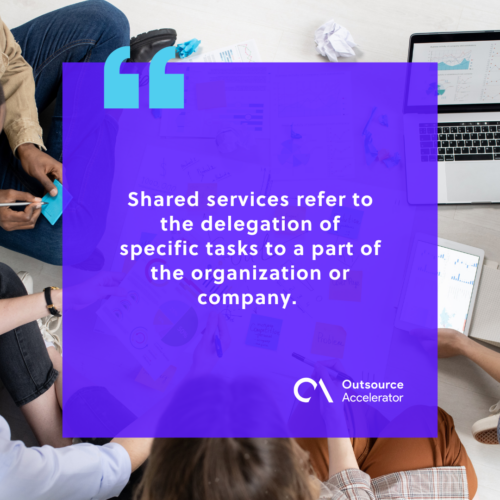 Shared services and outsourcing
Shared services and business process outsourcing share a few similarities. For one, they delegate a general task to a team. Second, both of it can be onshore, nearshore, or offshore. Third, they help the business save on costs while increasing their profitability. The only difference is that outsourcing involves a third-party company. After a certain lock-in period, companies can decide whether to absorb their offshore team or keep it co-managed.