Definition
What is rebranding?
Rebranding is the process of rebuilding an organization's identity. During the process, the existing brand is given a new name, logo, or design. 
Rebranding can be expensive and time-consuming. But when you have a good rebranding strategy, you can differentiate yourself from competitors. You can also better reflect the desire and beliefs of your customers.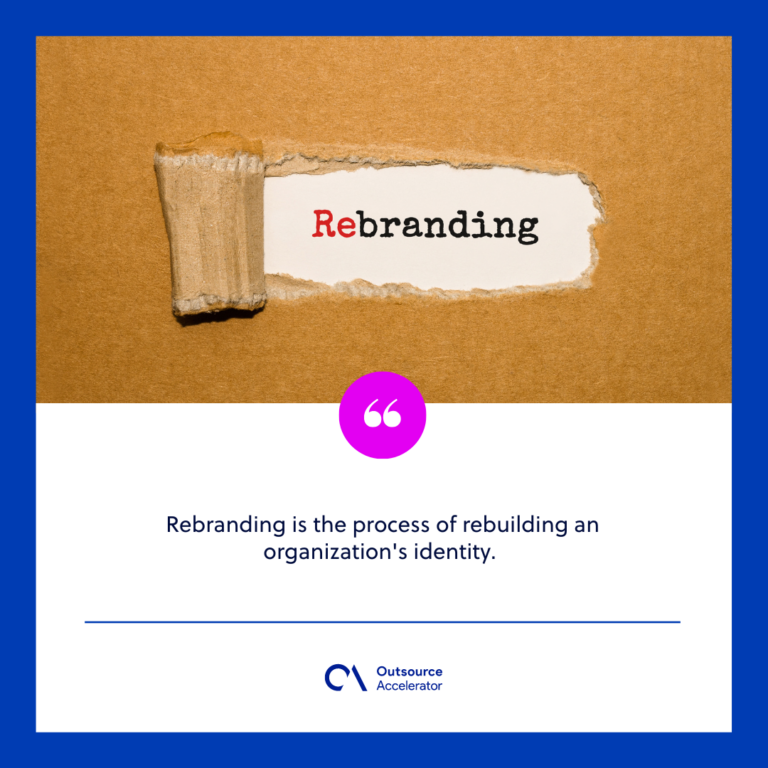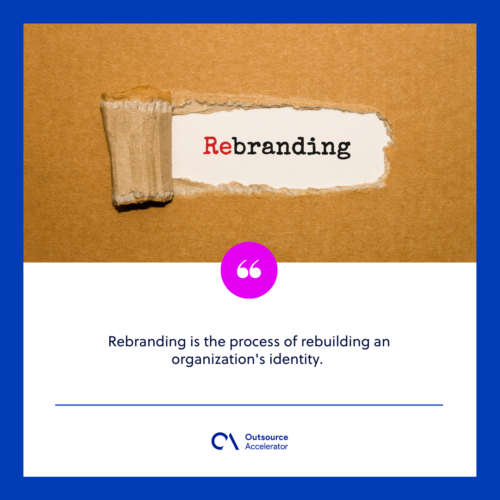 2 types of rebranding
Rebranding can be done in two ways: proactive and reactive. These two rebranding approaches are useful for examining your brand's adaptability and competence.
Proactive rebranding
Proactive rebranding is a deliberate and systematic activity. This is utilized when an organization sees a chance to grow, develop, connect to new companies or customers, and reconnect with consumers.
Reactive rebranding
Reactive rebranding only happens as a company or business responds to certain circumstances, crises, or new trends.  For example, if your business has been receiving bad publicity due to outdated policies, it may cause you to reassess your brand identity.
What is the purpose of rebranding?
In today's highly competitive digital marketing sphere, more organizations are implementing rebranding projects to stay competitive. The goal of rebranding is to provide a company with a distinct identity, one that sets it apart from its competitors.
The company does rebranding for different reasons, and connecting with customers tops them all. Consumers have ever-changing lifestyles, preferences, and behaviors, so it's vital to ensure that your brand is always relevant.
Using this marketing strategy can be both profitable and harmful for a company at the same time. On the downside, there will always be a chance that the new brand may not be well-received by its target audience.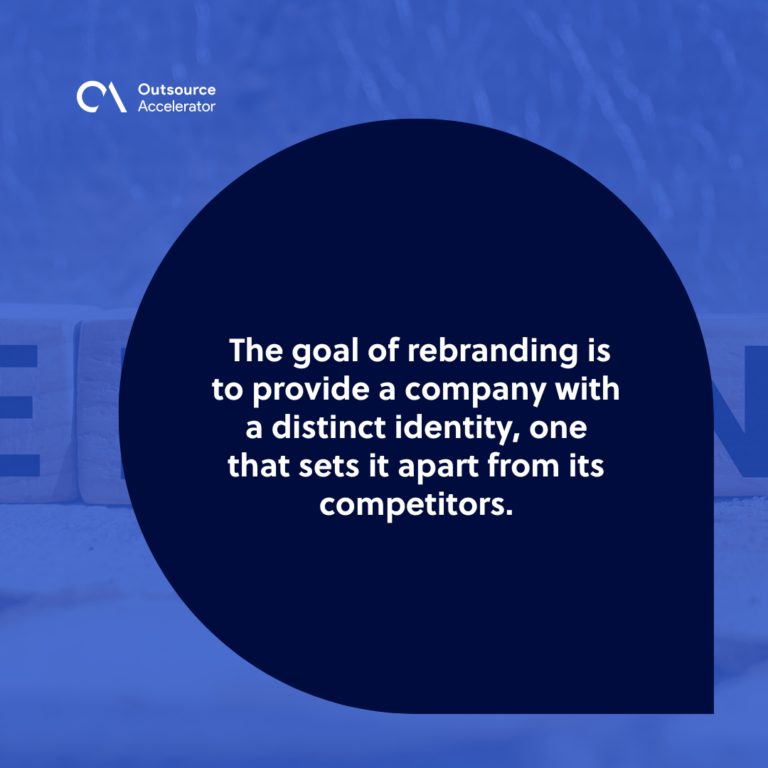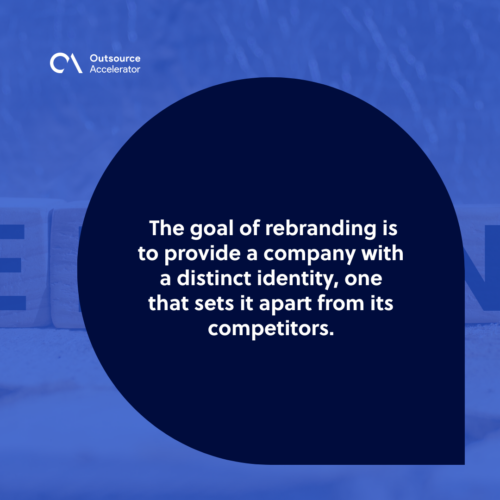 How do you do rebranding?
Rebranding is a major decision for the whole company. Everyone involved in the rebranding process, from the CEO to the logo designer, must be on the same page.
Here are the crucial five steps in the rebranding process:
Step 1: Review your brand's purpose, objective, and values
The company's vision and mission statements create a sense of purpose and direction among your workers. Hence, these are the first things you need to review during your rebranding.
Reassess the existing values and goals of the company. If you have no concrete vision and mission, it is the right time to collaborate with your team.  
It is important that any changes in the company philosophy are reflected in your rebranding process.
Step 2: Conduct market and audience analysis
Knowing the problem is essential in order to fix it. Your staff needs to know why they're working toward an objective, and you need to express it to them.
It's also important to know what your customers like and what the market demands in order to develop a successful rebranding.
The first step is to restore your customer base. It includes the demographics of your target audience, as well as what's popular among them.
Step 3: Redesign your brand
Many successful businesses keep up with the latest design trends. Keeping up with the latest designs in your business shows your clients that you are on top of your game.
If you want to enhance brand recognition by as much as 80%, pick a signature color wisely. Picking colors that go well with your brand's image is easier when you use color psychology as a guide.
Some areas that you and the designer must consider are:
Logo.

Make sure it's easy for people to remember and is relevant to your target audience.

Typography.

The fonts that best represent your brand's identity should also be understandable to your target market.

Color palette.

Color schemes should complement your brand's new identity while appealing to the people you want to reach. 

Imagery.

Images and visuals on your website should be consistent with your brand's messaging and reflect your audience.
Step 4: Improve your brand messaging
While it's tempting to focus on the design of your logo or other visual assets, keep in mind that your visual identity serves as a visual representation of your brand's message. 
Especially if you haven't rebranded in decades, many aspects of your marketing might have grown old. Your job is to produce consistent, unified, and aligned messaging for your brand.
Here are the key factors to consider when creating a brand message:
Create a catchy tagline

Find your brand's voice

Identify your brand personality
Step 5: Launch your new brand
After completing the rebranding process, it's time to put it out to the public. But before launching, you need to make sure that everything is in order.
Other companies do internal launching, called a "soft launch," before their grand launch.  Everyone on the team should be on board and a part of this soft launch. If there are any issues, this is a good time to fix them before going public.
Expect that there will always be unexpected problems that may arise. You need a well-thought-out plan for both internal and external launching.