Definition
What is organizational structure?
Organizational structure is a system that guides how workflows are directed to achieve an organization's goals. 
This structure may include rules, roles, and responsibilities. It also controls the flow of information within the company.
An organizational structure displays who is assigned to a certain task, which helps the company meet its objectives effectively and remain effective. 
Any business takes advantage of organizational structures because it can quickly identify the hierarchy within the organization.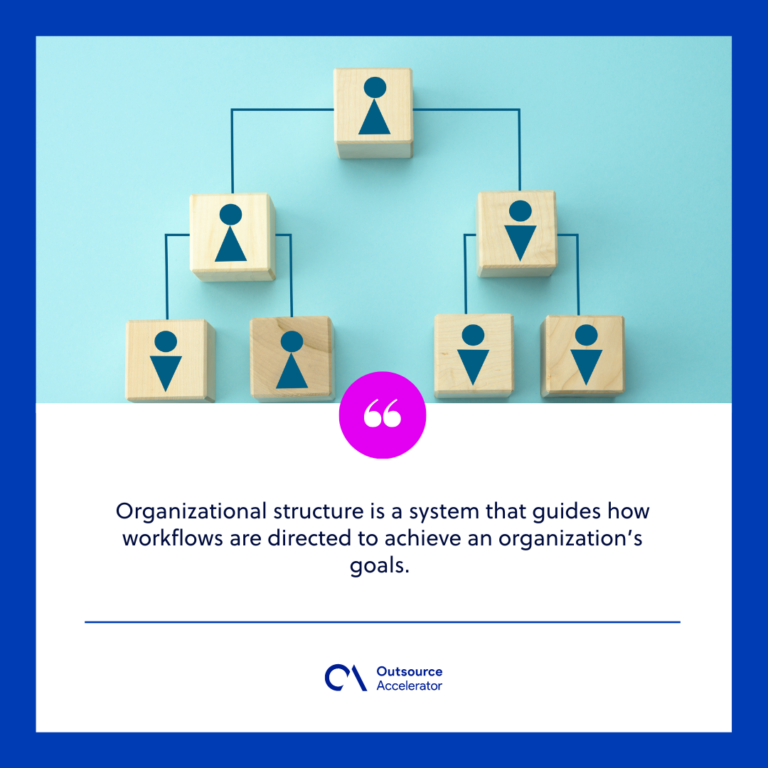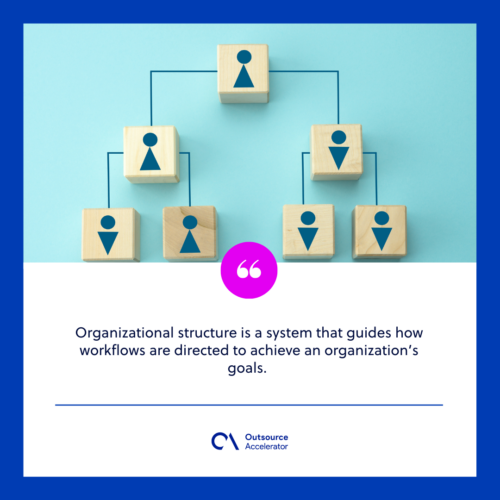 What are the benefits of organizational structure?
Though not all companies use organizational structures, here are some benefits to implementing a corporate structure.
Faster decision making 
When your company's team members can interact more successfully, your company's overall communication improves, resulting in faster decision-making. 
Multiple business locations 
As an entrepreneur, having an organizational structure helps to guarantee that all of your locations operate in the same way and follow the same processes.
Improved operating efficiency
Organizational structures help to guarantee that all tasks and obligations related to certain divisions are accomplished as soon as they receive the tasks.
Greater employee performance
An organized structure gives the employees all direction they need to perform at their best every day. Improved staff performance can lead to increased employee satisfaction and confidence.
Better communication
A company's organizational structure can promote effective communication across its many divisions and teams. 
When tasks are assigned to multiple team members, others will know who to contact for specific issues.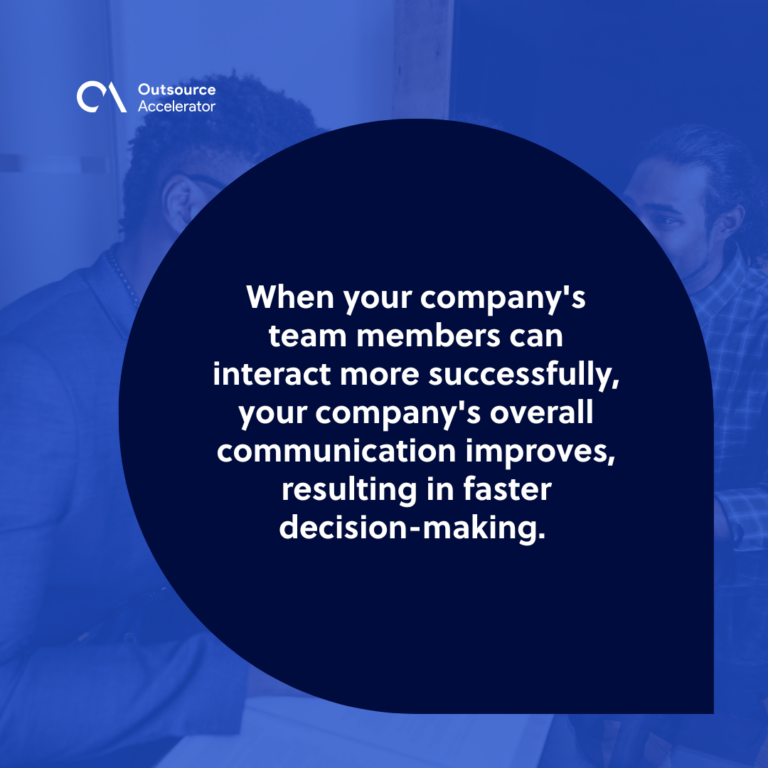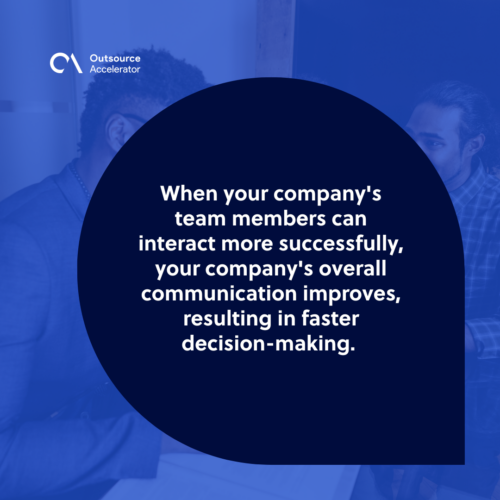 Types of organizational structure
A successful organizational structure defines each members' job and how it fits within the company's system.
Organizational structures are usually illustrated in a pyramid chart or diagram, where the person with authority sits on top while those least in charge are at the bottom.
Hierarchical structure
A hierarchical structure is the most common organizational chart. It is also referred to as the pyramid-shaped organizational structure. 
The decision and command flow from the top, where the CEO or board of directors are found, down to the mid-level management and last to the low-level management and employees.
Functional structure
Similar to the hierarchical organizational structure. The functional structure starts from the top with the highest level of authority down to responsibilities. 
Employees are divided in the firm based on their talents and functions using a functional structure.
This structure allows employees to focus on their roles, enhance their specialization, and boost their determination.
Horizontal or flat structure
Many startup businesses use a horizontal structure due to less supervision and more involvement from all business members. 
Some large organizations adopt this structure because it benefits them with a high speed of implementing new ideas, more open communication, and independence of responsibility.
Divisional or multidivisional structure
The divisional or multidivisional structure is common among companies with many business units. 
In divisional organizational structures, a company has control over its resources and arranges its leadership according to the products, projects, or departments they operate.
Each department can have its marketing team, sales team, human resources, accounting, and IT team.
This structure works well with large companies with thousands of products and lines of business as it empowers each department to make decisions and report to few executives.
Matrix structure
Matrix organizational structure is the least used structure due to its confusing flow. A matrix organizational structure shows cross-functional teams across different superiors, divisions, or departments.
An employee working under a matrix company may work for two roles: sales and customer service or engineering and project management. The matrix structure obliges the employees to be responsible for both functions.
Organizations use this structure because it allows supervisors to choose individuals needed in the project easily. It gives them a more dynamic view of the company, and it encourages employees to use their skills in full capacity and learn new skills aside from their original roles.