Open-source exam software
Definition
What is open-source exam software?
An open-source exam software program is used by educational institutions to administer computer-based examinations. All a student needs are a reliable internet connection and the necessary equipment for completing the tests.
Being open-source means that its source code is accessible to the public so that users can modify and enhance it according to their needs.
Further, schools and other training institutions may benefit from artificial intelligence-driven advanced analytics. This allows the open-source exam software to optimize assessment and analyze student performance.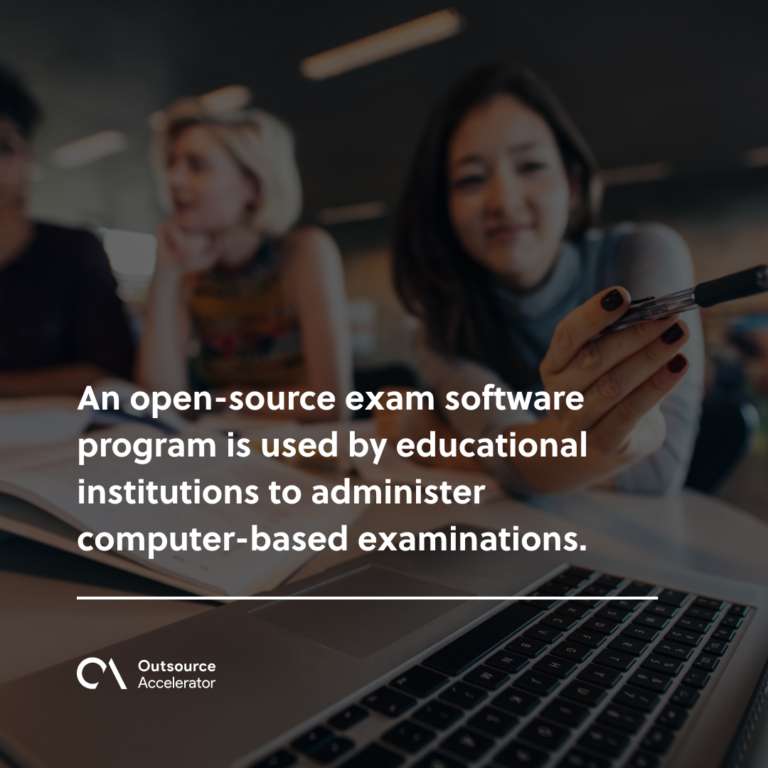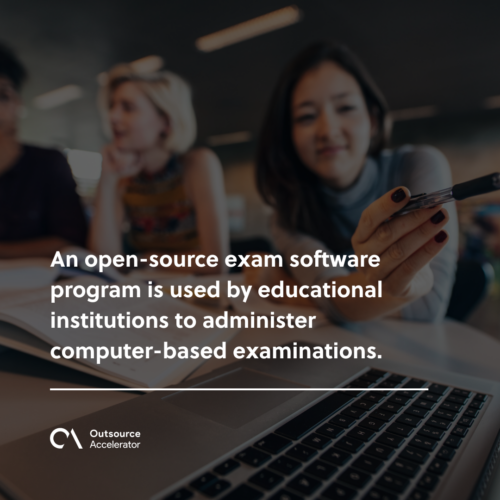 Who uses open-source exam software?
Universities, schools, colleges, and other training and skill development agencies are among the most popular users of open-source exam software. They implement online solutions to assess the abilities of a large group of learners.
Furthermore, private and public organizations conduct examinations to determine admission to the top educational establishments. Similarly, online tests are used to select qualified applicants for positions in civil service and engineering services.
Likewise, organizations and firms in the modern technology sector evaluate their workforce through promotional examinations regularly.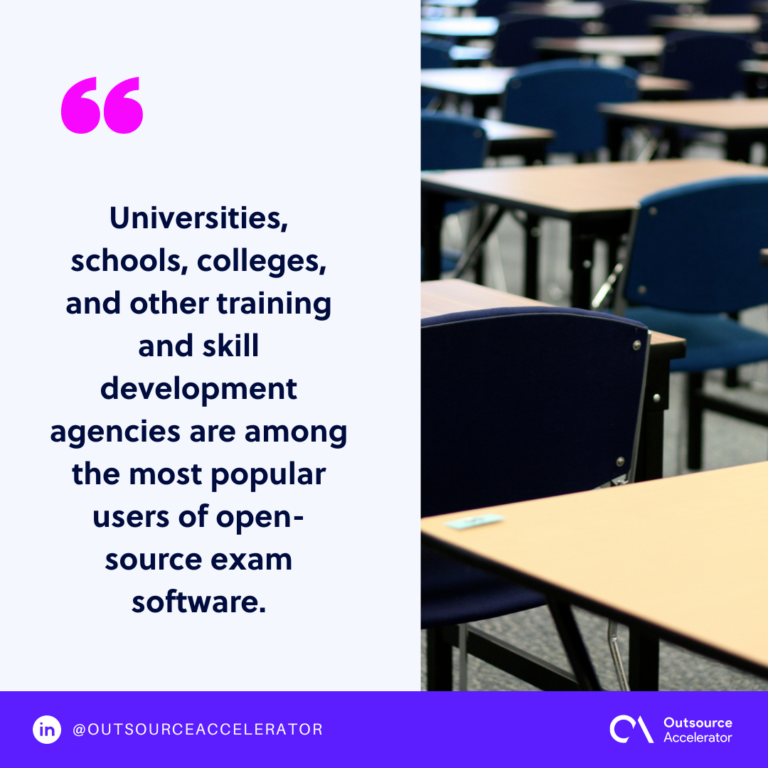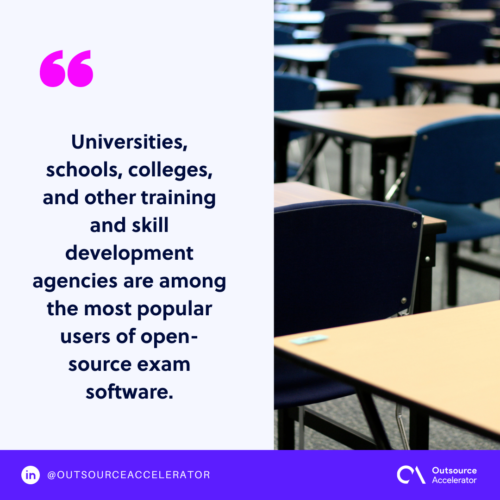 Top 6 open-source exam software
Here's some of the most common open-source exam software, including:
Kaldin is a web-based exam and assessment software with various innovative features that drive efficiency to users. 
The program easily generates, schedules, and analyzes examinations and provides a hassle-free testing process. It is also a fully configurable application that can be updated based on user requirements and feedback from consumers.
TCExam is a web-based system that is platform- and language-independent, which makes it one of the best open-source exam software. It allows instructors and teachers to plan, create, administer, and report on online quizzes, exams, and assessments. 
This software has a huge number of modules, and each module has a wide array of subjects. Furthermore, these topics raise various questions and automate all tasks associated with conducting tests to enhance operational efficiency.
VirtualX is used in schools, businesses, and e-learning organizations. It is a fully automated online examination software that offers 12 distinct types of questions, such as multiple-choice, fill-in-the-blank, and drag-and-drop.
It has several innovative features that assist administrators and teachers in effectively managing online assessments. VirtualX is easy to use, with a simple dashboard that improves visibility by presenting all key performance indicators.
Skillsbook is also an online assessment system that focuses on job training. It provides various solutions such as skill recording, training, workplace education, and program evaluations.
It is used to identify, develop, and evaluate skills as well as train students and help them enhance their skill set in preparation for work. It enables training institutes in the creation, development, and validation of courses.
PaperShala has various tools that allow the creation of online exams, the analysis of results, and the modification of material in colleges and institutions. 
The software provides colleges with a cost-effective test plan and is a strong tool for the quick production of online exams. It also covers all key test-related tasks, such as student registration, exam result classification, and online evaluations, making it an invaluable tool for educational institutions.
Edbase allows users to create exams and work online and offline. It enables the utilization of previous study material with quick changes and the grading of students immediately following an exam. Edbase is simple to use and offers good assistance to first-time users.