Definition
What is omni-channel?
Omni-channel communications or contact center is a channel where interactions with customers are integrated seamlessly into one. This includes communication made from actual stores or outsourced channels. They may be in the form of email, SMS, calls, or chats. Agents may switch from one interface to another without losing customer details gathered from a previous interaction.
Omni-channel is often be confused with multi-channel systems in a company's customer service interface. Omni-channel has one database for keeping customer information.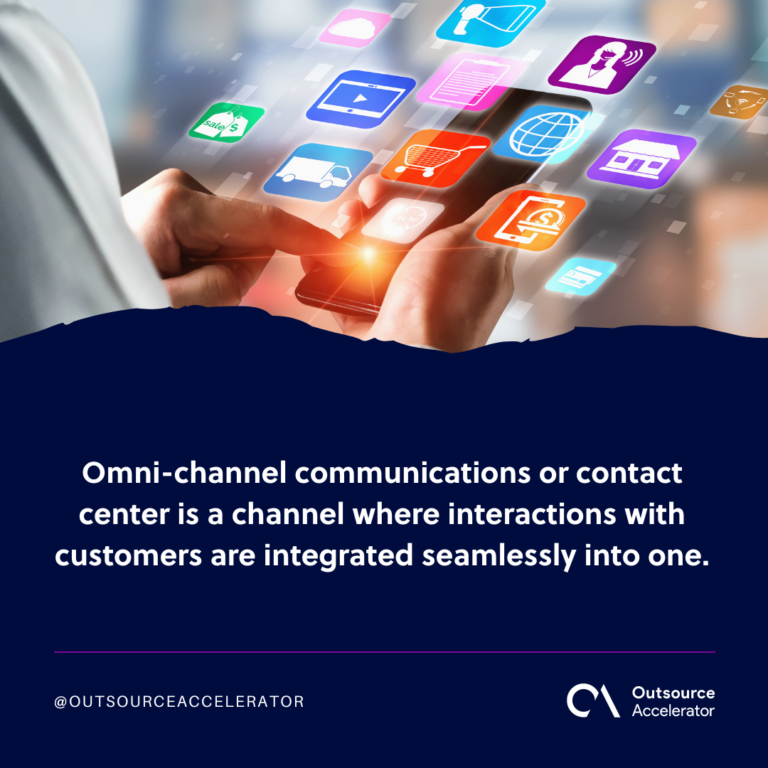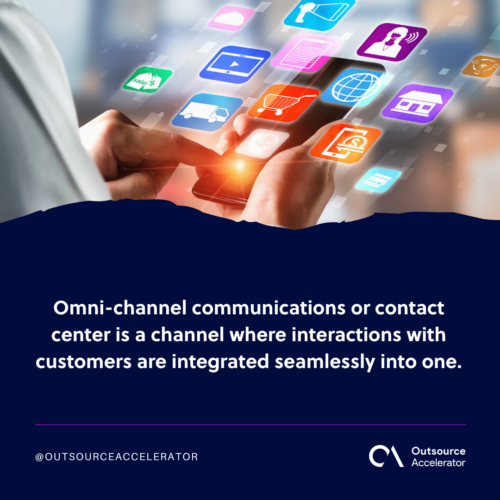 When one agent receives a call from a customer, the data is saved in the same database so that when the company has to reach out to the same person, it would be easy to pick up where they left off.
This makes the customer feel like they are heard and given importance when their communications are noted. Beyond seamless customer interaction, this process makes it more convenient and efficient for both sides.
Omni-channel solutions
Outsource Accelerator specializes in helping small & medium-sized enterprizes (SMEs), with 2-500 employees, typically based in the high-cost English-speaking world. We are the experts in transforming these businesses with outsourcing.