Definition
What is Offshore Accounting?
Offshore accounting refers to delegating accounting tasks and services to offshore countries. Accounting is one of the core processes of a business. Companies use this to manage their finances, monitor inventory, and comply with tax requirements. However, most of them have difficulties in looking for suitable talent for their role.
This is where offshoring enters. Companies delegate their accounting services to low-cost countries such as India and the Philippines. They either get a team for their on-demand projects or an entire department to manage their workload.
As a result, they get to enjoy several benefits such as better accuracy in recording, cost efficiency, and on-time compliance.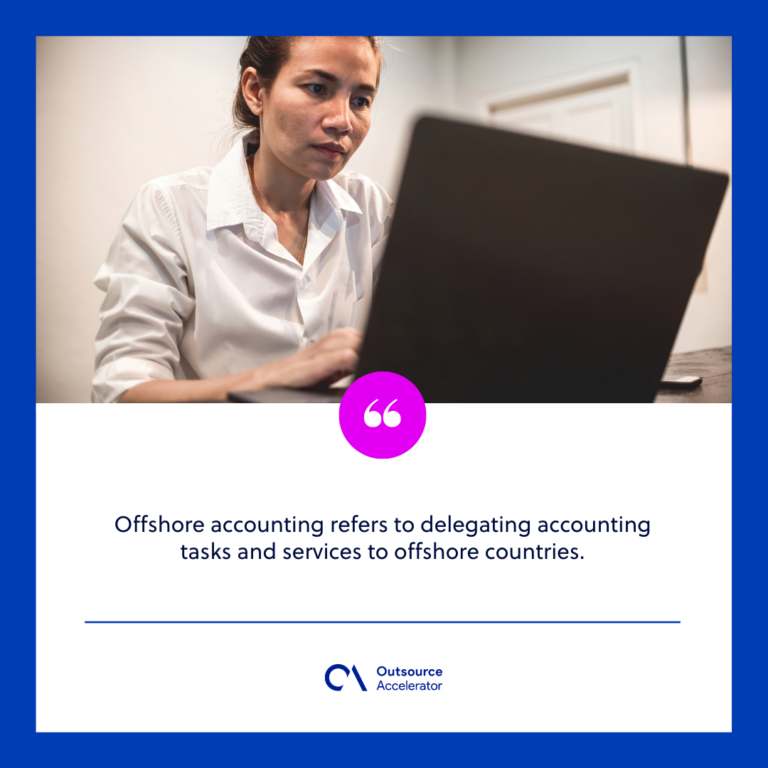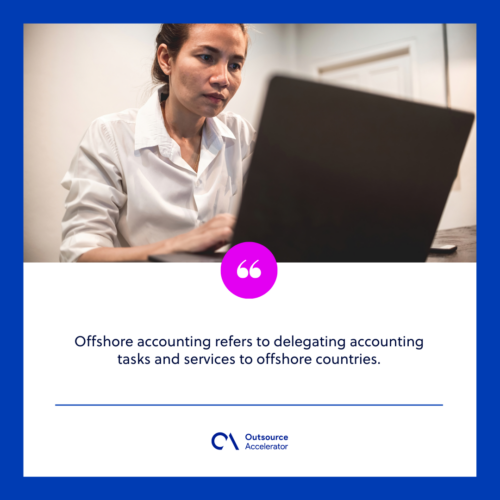 Offshore accounting services
Offshore accounting covers more than just managing and recording finances. Accounting firms and BPOs in offshore countries specialize in different services such as:
Payroll processing

Billing management

Invoice processing and follow up

Tax compliance

Inventory management
Offshore accounting Philippines
Accounting, alongside customer service and information technology, is one of the most popular services to delegate offshore, particularly in the Philippines. With this, companies have the advantage of maintaining their compliance and submitting quarterly statements accurately. Accounting firms in offshore countries also assure the highest privacy and protection of their customer's data, so businesses won't have to worry much about data breaches.