Definition
What are lost calls?
Lost calls are inbound calls that aren't linked to an operator or an answering service. This happens when a caller hangs up or the call center disconnects them.
In some cases, a call is purposefully terminated by the server due to a timeout (waiting time limit is reached) or a technical error.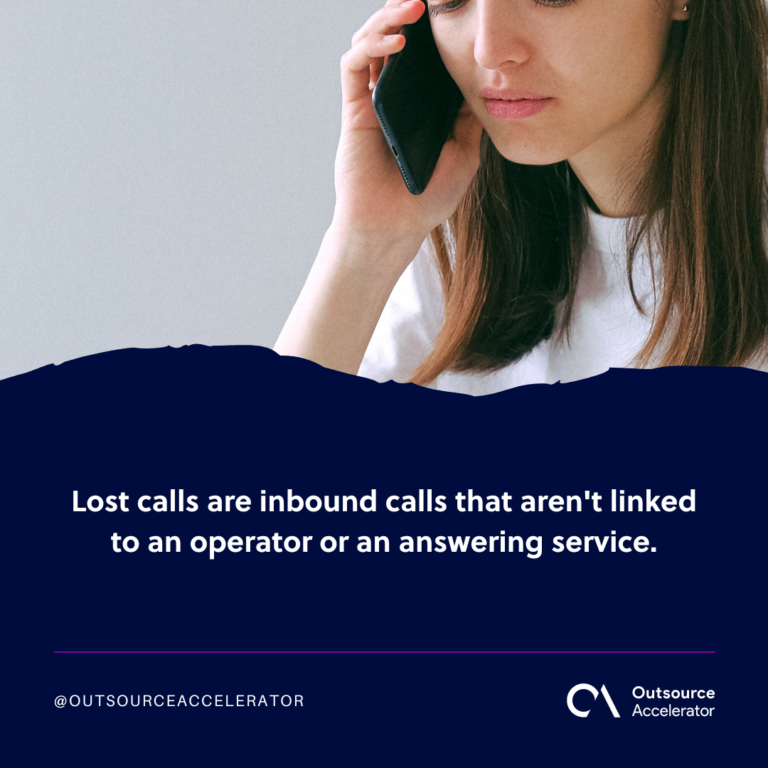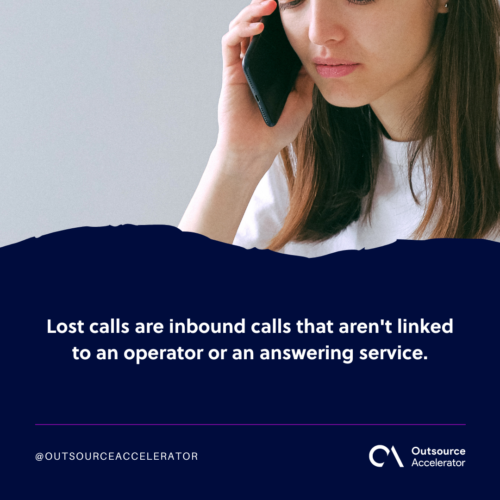 Categories of lost call
To better understand lost calls, here are the three main types that occur in a call center:
Abandoned.

The client hangs up before an agent is able to take the call. 

Dropped.

Due to a technical error, the call is unintentionally interrupted.

Missed.

The call is intentionally dropped by the center. This generally happens when an inbound call exceeds the automatic call distributor's maximum waiting time.
How to reduce lost calls
Every unanswered call is a missed chance to earn income and boost customer satisfaction. Whereas a call might be lost in a variety of ways, there is no one-off solution for all situations.
However, since the majority of preventable call losses are caused by extended queue times, lowering the average speed of answer (ASA) and decreasing the queue are smart ways to consider.
Here are some ways to reduce lost calls:
Additional agents
Queuing times can be lessened by increasing the number of agents available to answer calls. 
Upskilling existing agents to handle both inbound and outgoing calls is less expensive than hiring new agents. It maintains agents on-site without reducing capacity during low-traffic hours.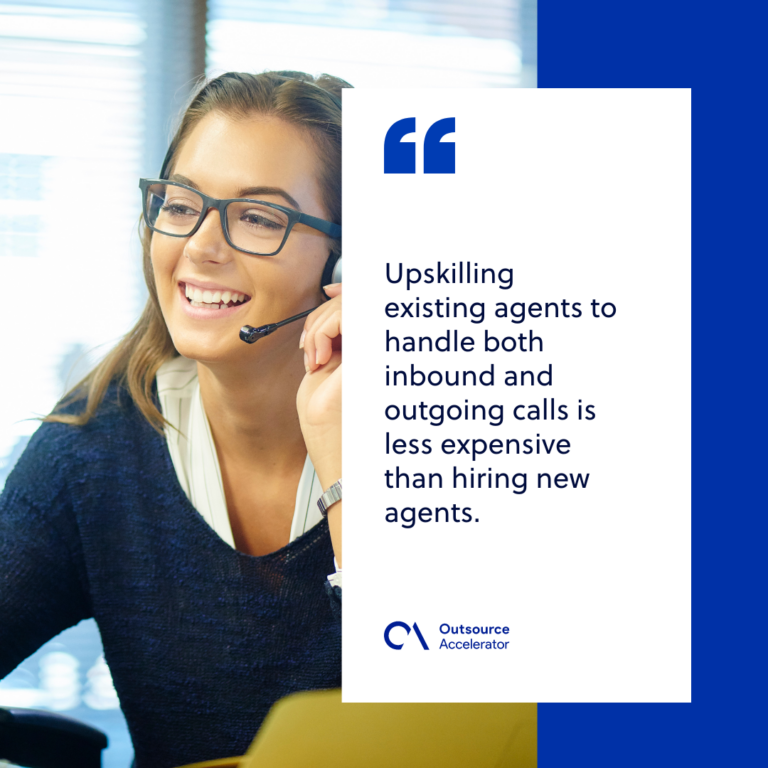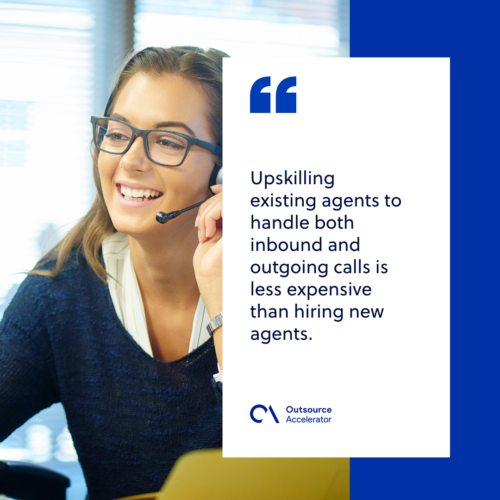 Virtual queuing
Virtual queueing is a viable approach for reducing call dropout rates while also improving overall customer satisfaction. Customers can use the virtual queuing system to keep their place in the inbound customer queue without having to wait in line.
Instead, their queue status is recorded, and when they reach the head of the line, the call center makes an outbound call to them. Since the line cannot time out over a long duration of hold and the caller cannot end the call, this influences lost call rates.
Call-backs
Contact centers may use a calling line identity (commonly known as caller ID) to find any phone numbers that have been abandoned in the system. Using an outbound dialer, these numbers can be utilized to call the customers back.
Taking a long-term perspective can also be advantageous. Understanding the center's degree of first contact resolution (FCR) can give management insight into ways to decrease the number of calls. Resolving issues during the first call will prevent the need for customers to call again. 
Workforce management
To reduce call abandonment rates, ensure that call centers are sufficiently staffed and that agents' schedules are set up so that someone is ready to take calls at all times. Allow workers to check and reply to voicemails regularly.
Further, use call and performance statistics to ensure that your business is appropriately staffed and that personnel are fulfilling targets. The ratio of call volume to answer rate is a fantastic statistic to start tracking.
Business hours and availability
Companies should consider recruiting remote workers or outsourcing tasks offshore to increase availability. 
With voice over internet protocol (VoIP) solutions, remote and outsourced work is very simple to integrate into existing phone networks. It also allows workers to make phone calls through the internet, and enrolling them in a phone plan is as simple as buying them a phone.