Definition
What is call length?
Call length refers to the duration of the call that an agent takes on a queue. It's a key performance indicator (KPI) that call center team leaders and managers use to track each agent's efficiency when it comes to talking to customers.
Team leads can monitor active and past calls via software that allows them to view their agents' logs and history. Quality assurance specialists can also see data that can help them point out areas of improvement.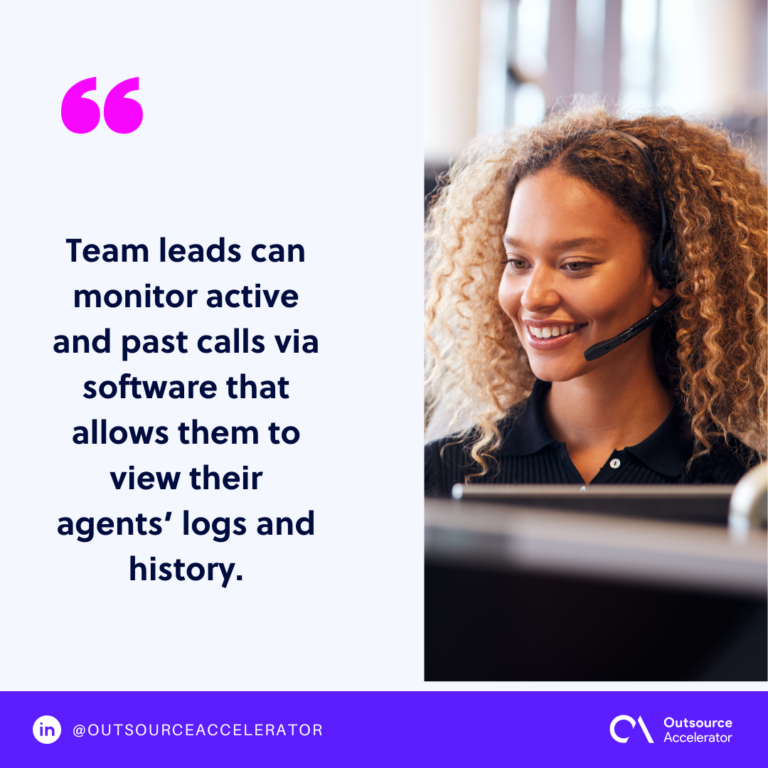 Experts have devised new KPIs to hit alongside call length. 
After-call work time

Contacts per hour

Expected wait time

First call resolution
What is the average call length?
The average call length heavily depends on the volume of tickets going through the system and the number of employees who are active and available to take them.
Calculating the rate can be beneficial, but keep in mind that it's a rough estimate of how long a call should take.
Average handle time (AHT) formula:
(Talk time + hold time + follow up) 
⎯⎯⎯⎯⎯⎯⎯⎯⎯⎯⎯⎯⎯⎯⎯⎯
(Number of calls for that shift) 
= AHT (calculated in minutes down to the second)
Why monitoring call length is important
Contact centers monitor call length and other KPIs mentioned above to see if their agents are productive and are resolving issues efficiently.
Long calls may be seen as unproductive as some would use them to chat with the caller instead of taking another call in the queue. 
It allows team leads to monitor a session that goes beyond the prescribed time. Most of the time, longer calls happen because issues don't get addressed immediately.
These are just a couple of reasons why contact centers equip their workforce with call monitoring tools.
Checklist of call monitoring tool features
These features are especially useful for managers, QA specialists, and even the agents themselves. Each feature of a call monitoring tool assists in making each agent better when taking tickets. 
Live recording
Live recordings are used to monitor employees to ensure quality and that they are applying call center best practices.
At the start of the call, agents have to disclose that the conversation is being recorded— unwittingly recording a call can lead to a breach of privacy laws and lawsuits. 
Call barging, whispering, and listening
These three functions are usually utilized by team leaders (TLs) and subject matter experts (SMEs). 
Call barging means tapping right into a call where both parties can hear their superior. Whispering pertains to connecting to the call but only the agent hears their manager. Meanwhile, listening means that the TL or SME can only hear both parties conversing.
If an agent needs help, TLs and SMEs can tap into the call after the agent introduces them.
Stats dashboard
Live and passive data analysis are always important when it comes to reporting stats on a regular basis. KPIs like call length and abandonment rates are two of the stats that count towards an employee's productivity and efficiency rating.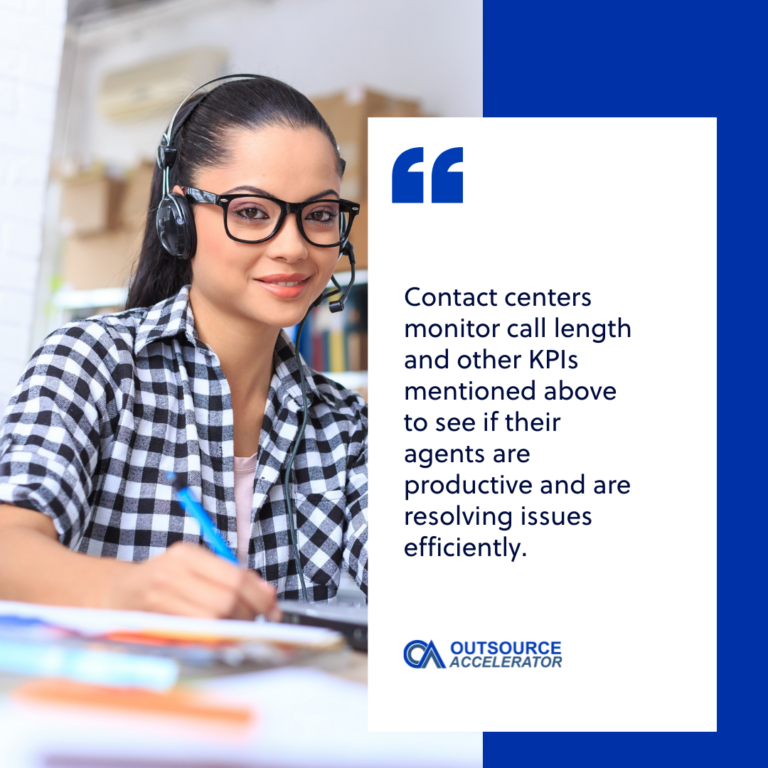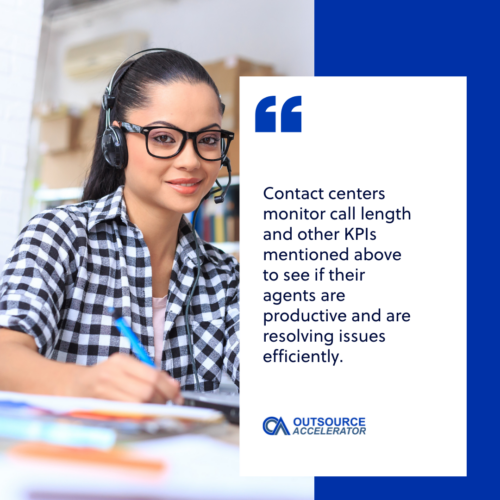 Ways to shorten call length effectively
To avoid a long call length, there are ways to lessen the time and effort that an agent exerts on one call. The faster the session ends, the more tickets get resolved in a workday.
Address the issue
After the opening and the call recording spiel, employees can go straight to the point and address the issue right away. By doing so, they can cut down their sessions in a more appropriate and digestible manner.
Take on the root cause of the problem
If the issue persists for multiple users, then the internal team can take on the problem themselves. In some cases, the problem that customers and clients call about can only be resolved by the people on the other side of the phone.
Escalate early if possible
If the agent can no longer answer the customer's questions, they can escalate the call up to level two (L2) support or to their supervisors. It wholly depends on how the escalation process takes place, but employees should know that this is always an option.
With all these in mind, call length is not the only KPI that one should depend on when measuring an agent's productivity. Some calls really do rake up minutes due to factors that unfortunately cannot be controlled.