Definition
What is a call auditing?
Call auditing is a rigorous study of current call center operations to discover opportunities for improvement.
A well-conducted audit will reveal areas of opportunity, strengths, and flaws of the company. It will also compare results with top organizations to detect any gaps.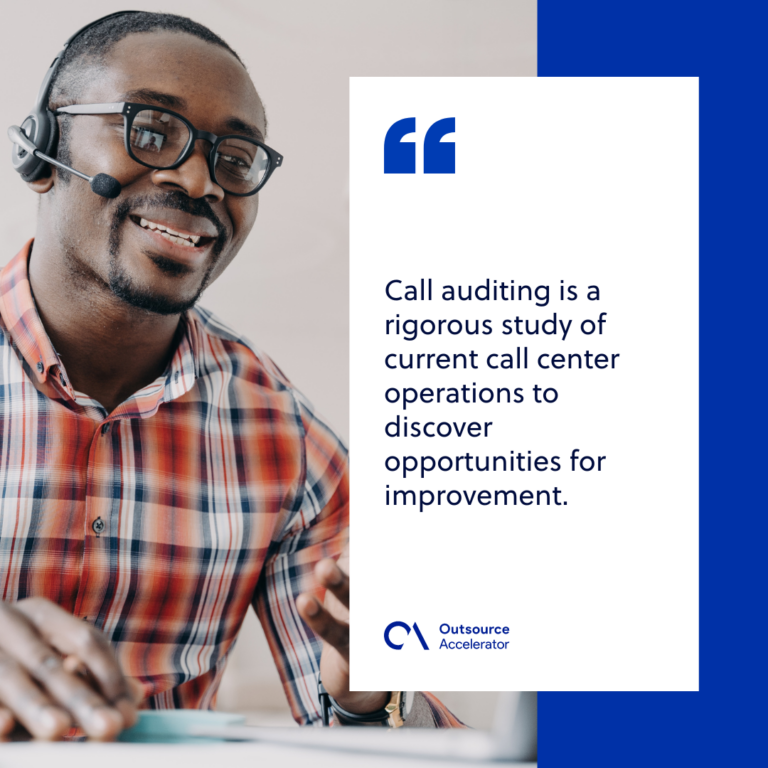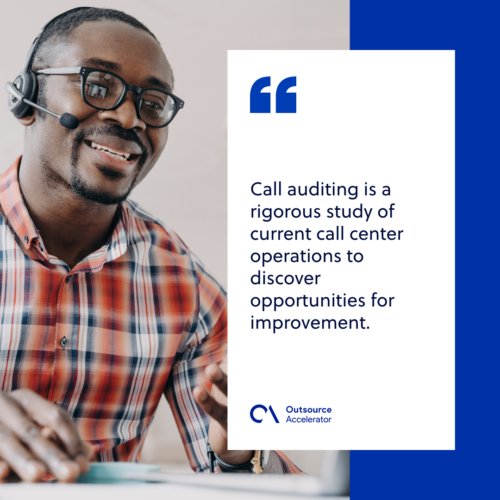 Why is call auditing necessary?
An audit's purpose is to gain a complete analysis of what's going on inside the company or call center. This analysis will be helpful to learn and optimize business procedures, technologies, and other aspects. 
Audit reports are helpful for companies that want to know what they're doing right and where they can improve.
After the call auditing, you can use the information you've obtained and take action to close the gaps. As a result, your company can resolve your call center concerns quickly.
Call auditing benefits
Call auditing is one of the most effective ways to guarantee that your employees are productive, compliant, and provide exceptional service. Here are the top benefits of this practice.
Support action plans with data
Management can utilize call auditing data to construct an action plan for an agent after providing feedback. It should be reinforced with primary and secondary data sources from call score forms and call recordings.
Keep track of agents' progress
The management can evaluate the progress of an action plan using call auditing. 
Managers can examine whether the agent has made the necessary improvements. They can also identify if their interactions align better with the performance standards through call auditing.
Identify the call center's shortfalls and strengths
To accurately analyze the performance of agents and the call center as a whole, you'll need to use a combination of call recordings and scoring. 
Managers can thoroughly understand each agent's weaknesses and proficiencies by combining qualitative data from client interactions with quantitative measurements from call scoring.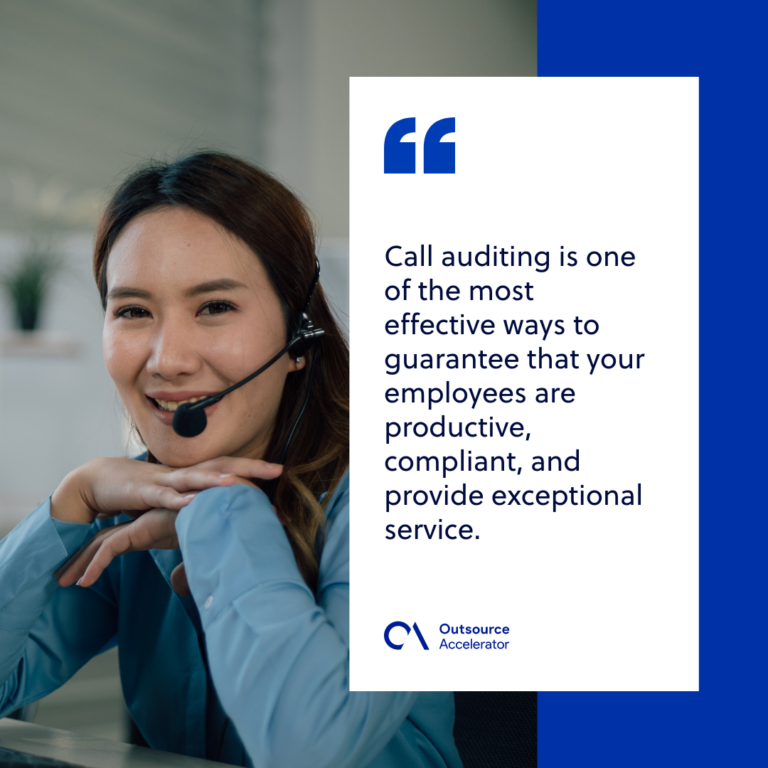 Call auditing best practices
Here are some considerations for making the call auditing process better:
Concentrate on the critical problems
Some metrics and sectors are far more critical than others. A call center audit must concentrate on these essential factors since they will help you achieve the audit's primary goal. 
Proper call auditing will help you go beyond the obvious and recognize business risks and critical issues from the start.
Assign an audit team
Appointing an audit associate means that you are entrusting one person with the obligation of coordinating all audit-related communications. This person may be in charge of managing all audit requests and forwarding them to the appropriate department. 
You don't have to employ extra personnel to do this. Any floor manager, team supervisor, or employee with exceptional managerial and analytical skills might fit this role.
Be proactive
Keeping track of all transactions, daily accounts, and other details can significantly reduce the strain from the rigorous auditing process.
Keeping your agents and workers up to date on all changes in policy and dynamic statistics can also aid in a more efficient audit.
Select the appropriate auditing tools
The wrong software can make call center quality assurance a nightmare. When choosing monitoring software, be sure to check the features relevant to your needs, scalability, costs, security, and ease of use.