Definition
What is an accelerator?
A startup or business accelerator, from the term itself, is a growth program that "accelerates" a startup's growth.
Accelerators can be likened to a startup company's market-readiness and investment boot camp, condensing years of growth into a few months.
Accelerator programs are highly beneficial for startup companies because of the various indispensable help they can provide.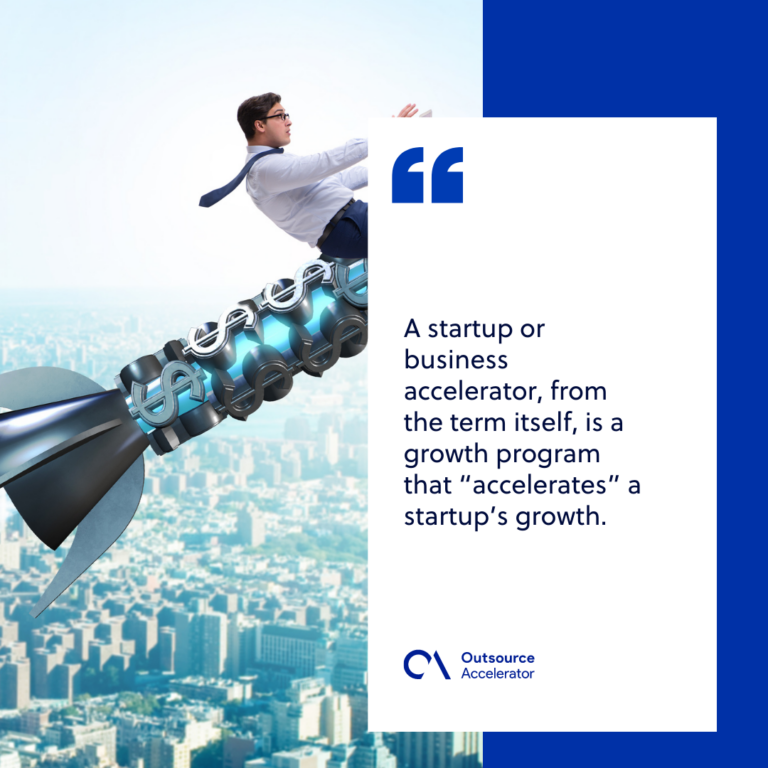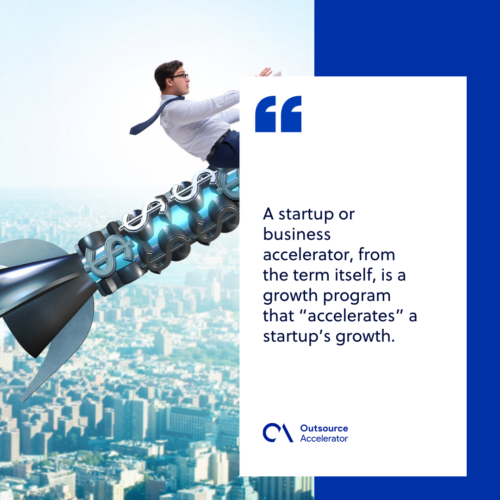 These aids come in the form of:
Training.

Accelerator programs give successful applicants access to specialized training opportunities. These learning opportunities are in the form of mentorship programs, seminars, workshops, and pitch practices. Investors, successful business founders, and experts in growing businesses presided over these training sessions.

Coworking spaces.

Accelerators also offer their "students" access to coworking spaces or private offices to give them plenty of time and space for working independently.

Seed funds.

Most accelerators can provide their chosen startups with seed investments for a percentage of their equities, and data from 2018 puts the average equity deal at USD 38,000.

Network expansion.

Companies that make it into accelerator programs have the opportunity to meet other fledgling brands. These companies' founders can exchange ideas with one another and build future partnerships. Aside from having connections with other startup founders, they also gain access to an alumni network of already established founders.

Pitch day.

Accelerator programs conclude on a pitch day. On this day, the startup companies get to pitch their innovations to potential investors.
How does an accelerator work?
Accelerator programs invest in already established startups or those with a solid foundation to work on. Working with startups with a relative degree of success allows accelerators to focus their resources on scaling and growth.
As mentioned earlier, accelerators take a percentage of a startup company's equity in exchange for enrolment in the program.
Accelerator program durations vary, with some lasting only three months while others go on for six months or even a year.
How do startups get accepted into accelerator programs?
It's not easy to get accepted into accelerator programs – top programs take in less than 5% of their applicants.
Moreover, most accelerator programs have specific requirements that applicants must meet before even being considered, and these requirements may vary from one program to another.
Startups wanting to get into accelerator programs need to conduct heavy research and preparations before embarking on the application process.
The application process for accelerator programs generally follows these three steps:
Answer an application questionnaire.

Attend a quick interview.

Get accepted along with other startup applicants.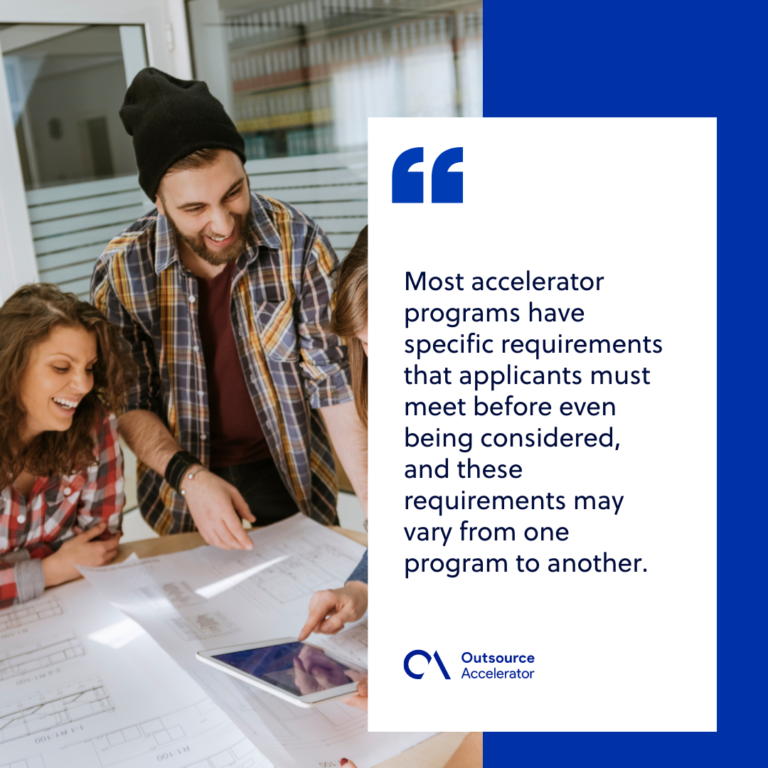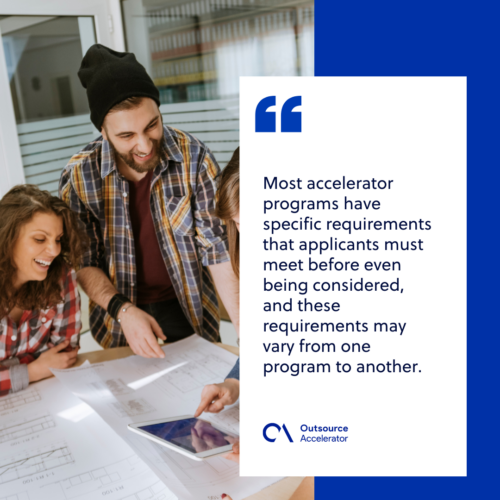 Accelerators vs. incubators
Accelerators are similar to business incubators, another program aimed at helping startups grow.
Like accelerators, incubators also provide mentorship, coworking spaces, and access to potential investors. However, they rarely, if ever, provide them with seed investments. As such, incubators also seldom ask for equity in exchange for their help.
Another stark difference between the two is the stage during which they enter. While accelerators only take on startups with minimum viable products, incubators focus on ventures still in the product-development phase.
Lastly, the two programs operate on different timeframes. Accelerators typically only last for about three to six months, while incubators take the necessary time to foster or incubate a business idea into success – usually taking one to two years.