Tips on establishing a harmonious work community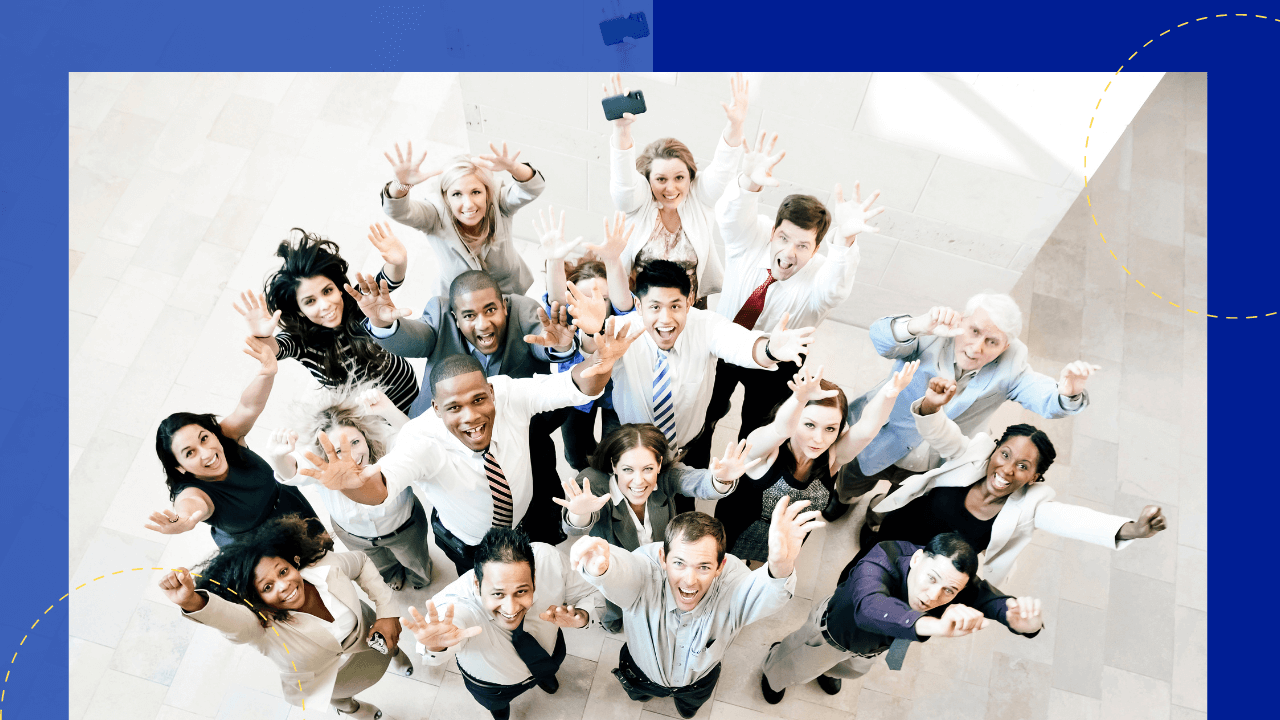 Working in an organization requires more than just technical skills. It also takes interpersonal abilities to survive daily.  
Imagine working eight hours daily, seeing the same people, and doing almost everything together. It can sometimes drain your energy and cause issues with the people you work with. A dump of workload often triggers confrontations, creating division within the team.  
Bringing the many personalities in a company together is a process that may seem complicated, but if done well, it can result in a terrific working environment.
Reduce the stress-inducing practices that hinder a harmonious work community to maintaining a workplace that promotes high productivity and harmony. Read through this blog and learn a few tips for establishing a harmonious work community.
What is a work community?
A work community is composed of diverse people within the company. It consists of employees from different departments acquiring various skill sets. 
A successful organization's core is its community. Employees are more inclined to bring their authentic selves to work if they feel they are a part of a supportive, respected group.
People can then feel more at ease in achieving their potential. They will want to work to further the community's mission since belonging to a community gives them a feeling of purpose, which will improve both individual performance and the company as a whole.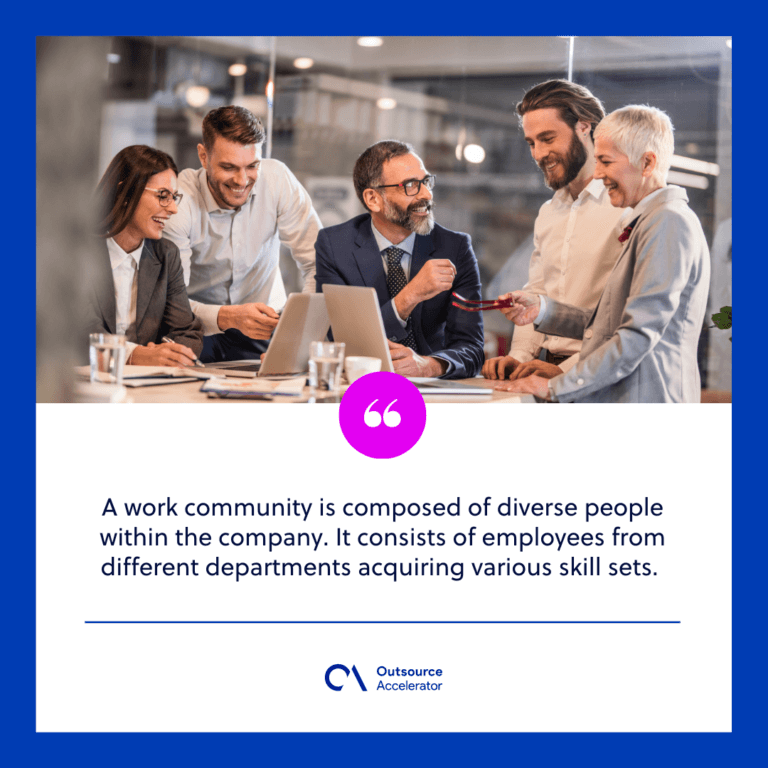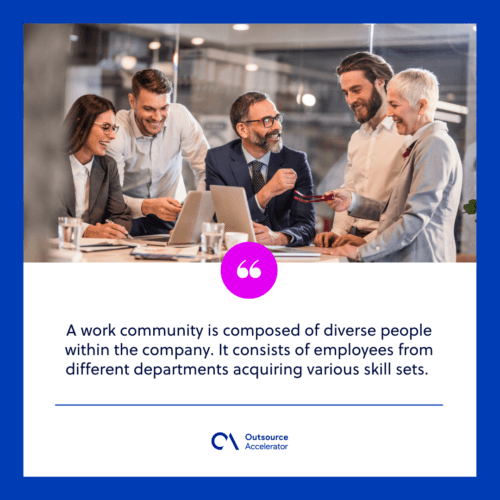 Does work community matter in your business?
A well-established work community is vital for a flourishing business—finding a connection within the group helps achieve professional success. When a team works together in harmony, rest assured that the goals aligned by each member are possible. 
Working alone is okay. There are times when employees must learn to work separately to focus. However, most of the time, people need to work with the team for a more efficient and progressive result.
What are the types of work communities?
There are different types of work communities in every organization based on personalities. It includes the following:
Conventional
Finance, assistant positions, and traditional office settings are some of the roles that belong to the conventional work community.
Most of the time, work settings in these communities are the "organizers" of the team. They follow a specific order of job and practice dependability.  
Social
Workers that promote communication, healing, education, and helping fall into the social type of work community. They are considered the "healers" of the organization as they are known to be empathic, kind, and compassionate.
Some careers that are part of this work community are nursing, education, counseling, and social work.
Artistic
Let us remember the creatives. Employees in this community are innovative and experimental and encourage personal expression of their ideas. For them, the sky is the only limit.
Fine arts, design, and performance are only some careers that fall into this type of work community.
How to establish a harmonious work community?
Collaborating with your team is vital to achieving progress professionally. There's a high chance of reducing work conflicts if the organization practices a healthy culture.
Check out below a few tips on achieving a healthy work environment:
Communicate at all times
One of the most, if not the core, practices every team member should do is to communicate what they think. Many arguments happen if not worded correctly. Avoid these circumstances by creating a healthy habit of speaking at all times.
Aside from conflict resolutions, communication is also helpful in establishing a good relationship with the team. Asking about their day or any small talk can boost their confidence as it breaks down the ice.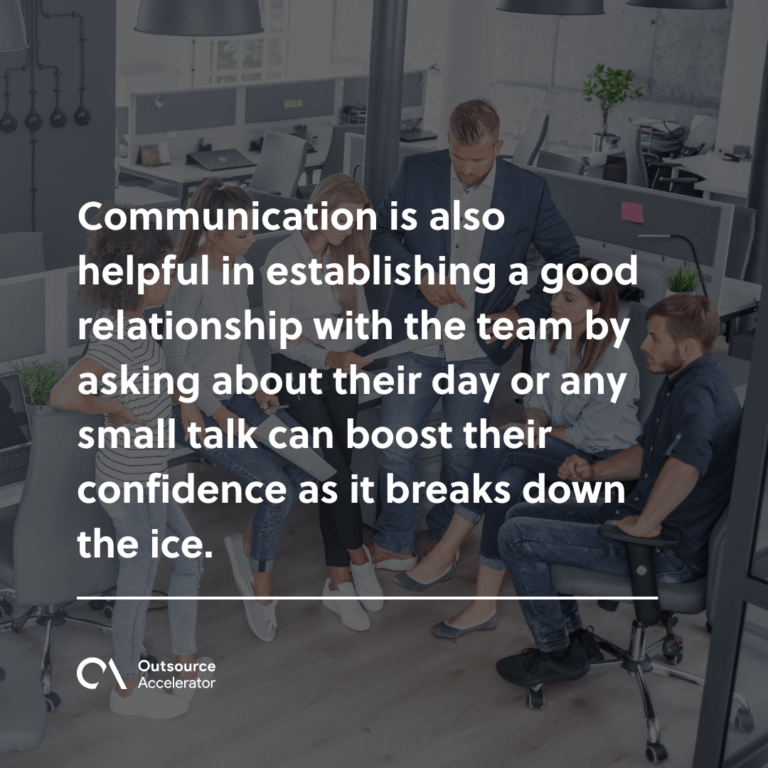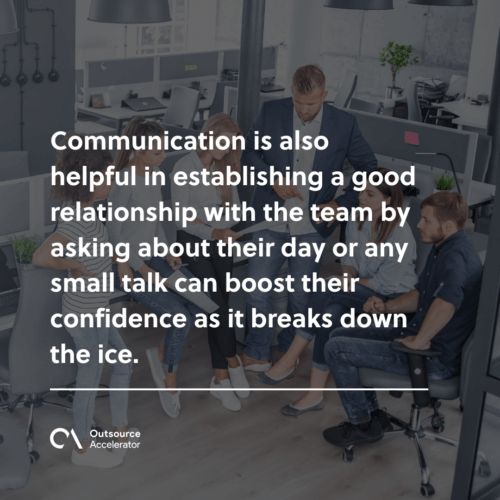 Specify your thoughts
There will be times when ideas will bombard everyone during a brainstorming session. Several group members will speak their minds until the whole team makes the right decision. 
It is much better to specify what you want to say rather than presenting vague points of view. It also applies when you request a specific change in output–be detailed as much as possible to avoid confusion.
You can list everything before you relay your ideas. It is an efficient way to have a productive discussion with anyone from the team. Organizing your thoughts can help you contemplate what should be the priority in your upcoming discussion.
Say no to blaming, criticizing, or complaining
Constructive criticism will always be a part of our lives. We need to be sure that we are ready to accept them.
In a work community, there will always be people offering these kinds of criticism of your output. Always practice objectivity when criticizing to avoid conflicts.
When it comes to inevitable situations during a work process, blaming someone else will not help. Instead, it will cause chaos. Too much complaining will not help, either. It is always best to smooth things out by having mutual respect and a seamless process for the team.
Motivate and inspire each other
Everyone in the team should be united by one goal when aiming to finish a project or task. Each one should be a motivation and inspiration to the other. While this may only sometimes be the case, start small by thinking about any actions before doing or saying them. 
For example, managers can have the most impact on the team. So it is best to contemplate every action first as their influence significantly affects everyone in the group.
With the right combination of motivation and inspiration within the team, there is a high guarantee of producing top-notch results.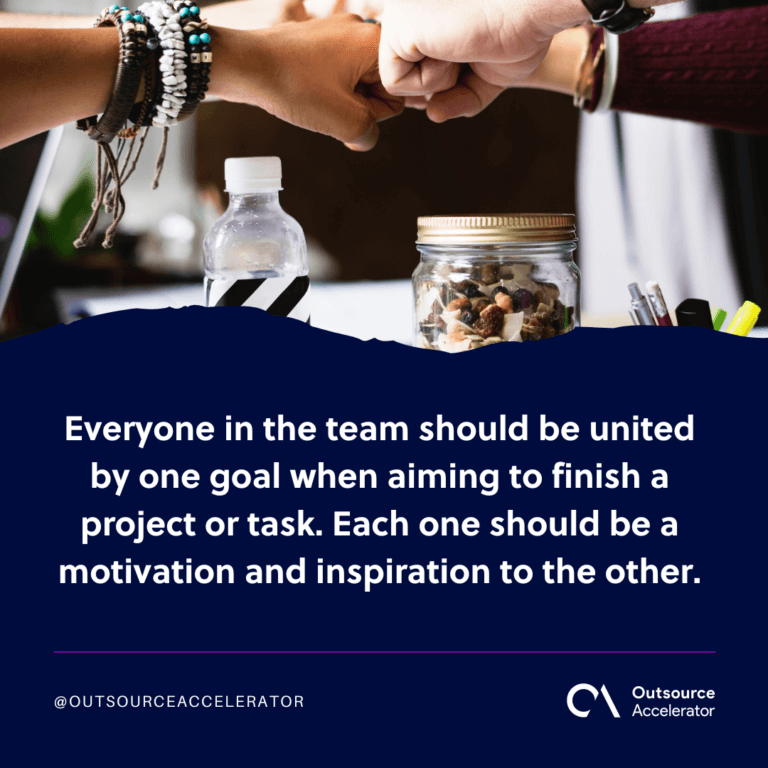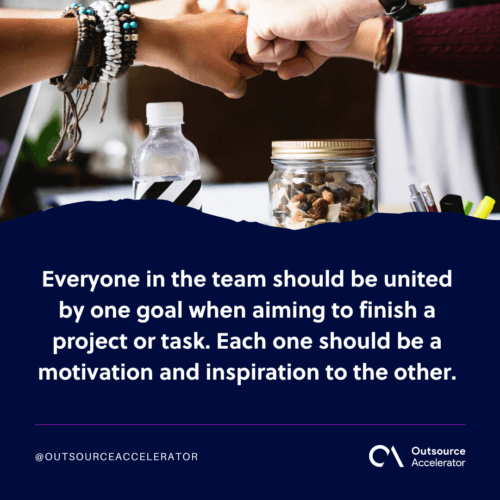 Have online group discussions
Most companies today have no choice but to shift drastically to a remote setting. It's a good thing that there are online video conference tools nowadays, like Zoom and Microsoft Teams.
Open the team to group discussions to efficiently collate ideas too. Do it through video calls or have a chat with the team. This way, everyone can share their ideas with the group.
Online group chat discussions can be an excellent way for team members who prefer to speak up through live meetings. It is an effective strategy to encourage everyone to participate and share their thoughts.
Build a successful work community
A thriving work community doesn't mean there will be no hurdles within the team. Conflicts will sometimes occur, but a work community that thrives will try to resolve things professionally. 
A cohesive work community is more prolific than those that are disorganized. Employees are more inclined to exert extra effort during routine activities when workplace morale is higher. 
Additionally, it increases the likelihood that they will remain with the business through difficult times.
Sometimes, seniors can significantly affect how a work community functions. Their actions and words can be so impactful that they can make or break a particular workflow.
As a superior member of the organization, there should always be a balance between being logical and having a heart for the people you work with. It is an effective way of motivating the whole community.