What is a scheduling assistant and how does it help save time?
Effortless calendar scheduling is a task by itself. C-level executives often use scheduling assistants to assist them in keeping schedules correct and organized since maintaining schedules can be time-consuming and complex.
An office assistant needs to be well organized and have at least rudimentary knowledge of office procedures. They play a key role in updating online calendars and making appointments.
In addition, they can be in charge of returning calls, scheduling or canceling appointments, arranging travel, and reminding C-level executives or managers of their forthcoming appointments. The position is somewhat comparable to that of an administrative assistant.
In this post, we will look at the role of a scheduling assistant, the benefits of hiring one, ways to manage scheduling operations, and where to find reliable assistants for scheduling.
What is the role of a scheduling assistant?
As it is mentioned above, the role of a scheduling assistant is somewhat similar to an administrative assistant. Check out their following roles and responsibilities:
Create email marketing campaigns, administer them, and oversee corresponding performance data for advertising efforts
Maintain current mailing and paycheck details for housewives in a self-generated database
Inform the finance department of the findings of the inquiry and any necessary modifications to payroll inconsistencies
Serve as the administrative liaison for administrative policies, procedures, and practices with other campus departments and outside organizations and agencies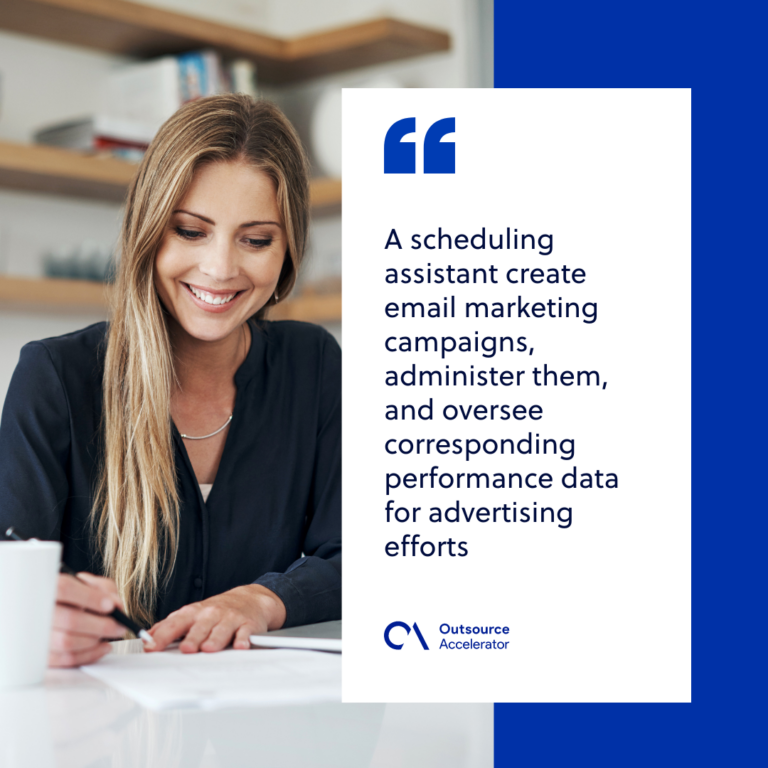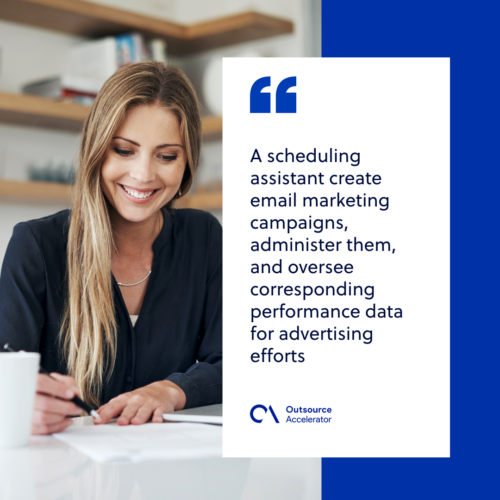 What are the benefits of a scheduling assistant?
The amount of time you spend negotiating meeting times with team members is decreased when you use an office assistant.
You don't need to send out further emails, wait for responses, or worry about changes in availability while waiting for responses, unlike with online polling services.
Let's check out the top benefits-
By default, your team is able to see when you are free or no appointment details are visible
You may decide which coworkers can view your available meeting times
You can quickly see your teammates' availability
Depending on your preferences, lunch holds show automatically to let your teammates know when they're scheduling over your meal
Team calendars merge automatically, respecting your holidays
Your personal calendar can be simply synced so that private events will appear as busy
Ways to manage scheduling operations
There are two ways to conduct the responsibilities of an office assistant: Manual and automated.
A manual office assistant, like any other assistant, is a human resource that manages the scheduling tasks whereas a smart automated office assistant is software that performs the scheduling tasks for you.
Each option offers its own set of advantages and disadvantages.
For example, a smart automated assistant for scheduling integrates with your calendar and provides you with a range of features to schedule an appointment with the team, allow you to show them when you are free and leave notes, send automated reminders for the appointments, and much more.
It is a cost-effective option but involves your time and efforts to manage all.
A manual assistant for scheduling performs all the tasks of scheduling appointments, reminders, cancelations, and much more as directed by you.
It is a little costly option, but you just have to communicate the details to your assistant about what to do. Rest your assistant is responsible for managing all. It improves efficiency and productivity and reduces the chances of mistakes.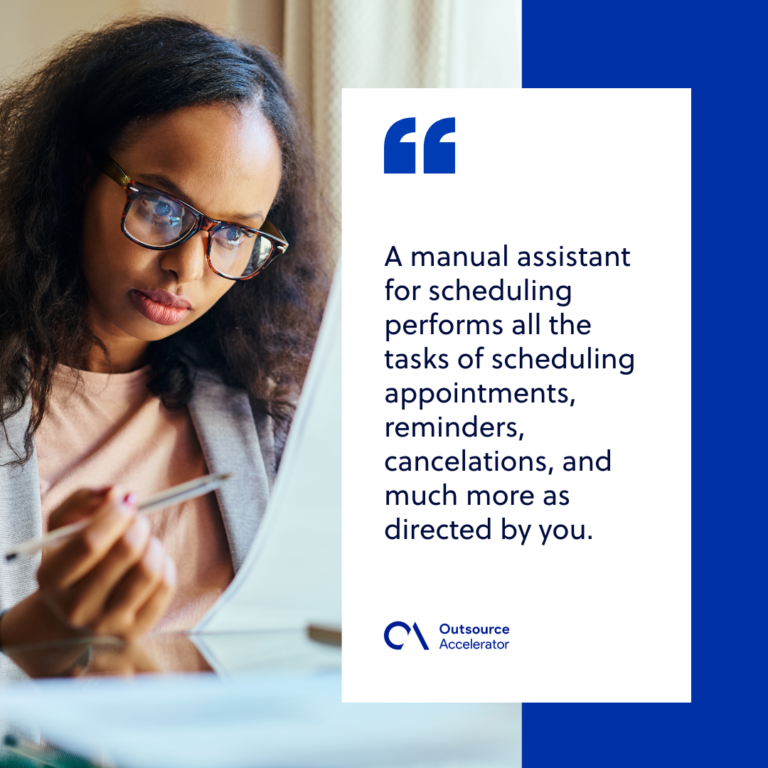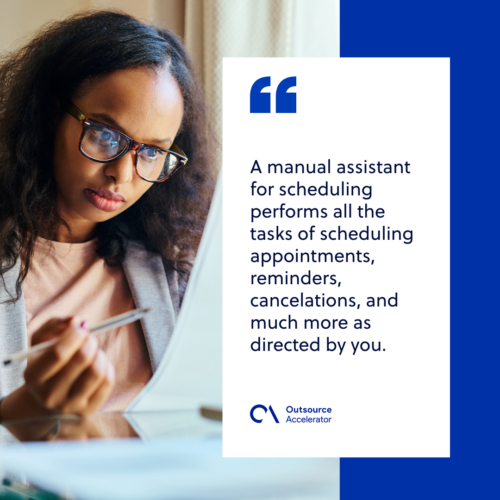 The future of the appointment scheduling market
The appointment scheduling market is anticipated to grow and reach $360 million in value by 2024. Organizations that are better resourced are needed to work on behalf of businesses.
Appointment scheduling is made to appear simple and hassle-free. They handle appointment scheduling and align the leads with you while you take care of the other essentials for your business.
By reducing ghosting by prospects with real-time appointment scheduling solutions, the company's knowledgeable staff will guarantee improved results.
This article is a submission by GetCallers. GetCallers assistants are available from as low as $5 per hour per agent. You can visit the official website to know more.