Top 5 emerging Web 2.0 trends shaping web development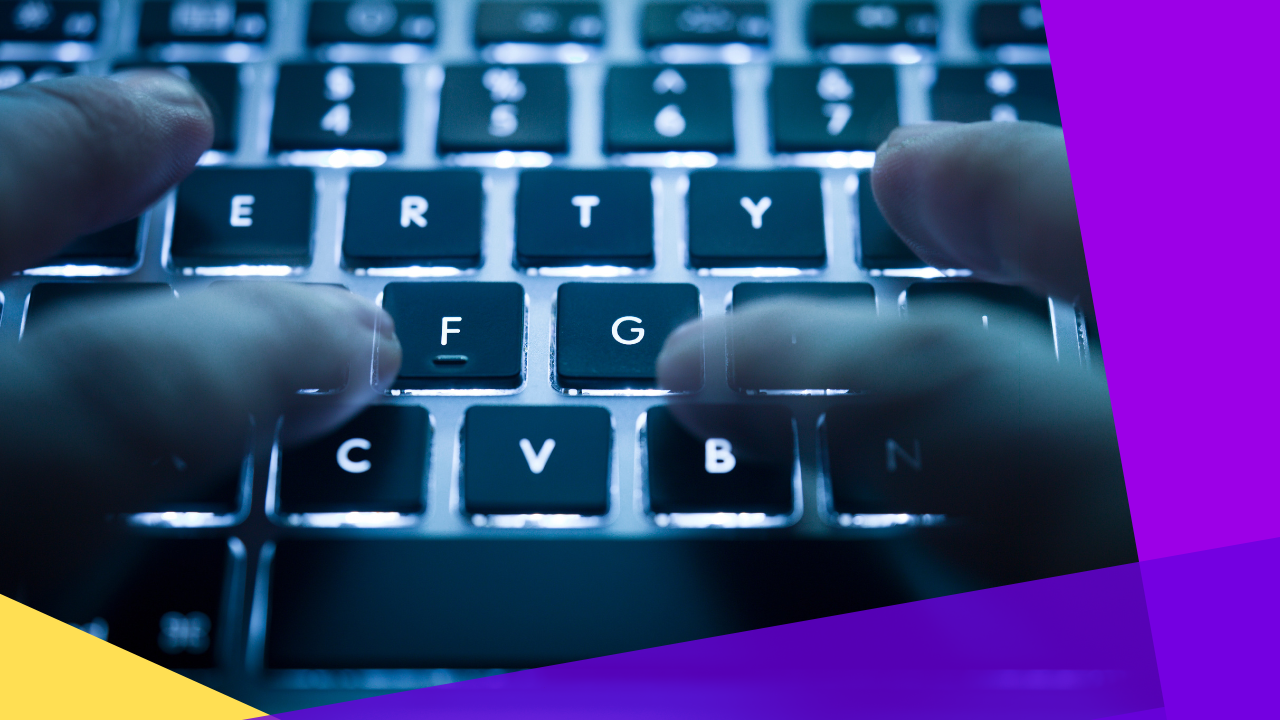 Web 2.0 is a period in the internet's history focusing on user-generated content. It is best characterized by social media, from Friendster and MySpace to today's Facebook and Instagram.
As more technologies emerge, the internet becomes used in ways we never thought possible. To distinguish between significant shifts in the use and nature of the internet, experts have assigned versions or periods to the web, with the latest being the start of the Web 3.0 phase.
Even with Web 3.0, internet technology is far from being phased out. It is instead reaching new heights and unlocking new functionalities.
You might want to consider the latest trends in Web 2.0 technology if you're looking to create effective web pages today. 
Differentiating Web 1.0, Web 2.0, and Web 3.0
Web 1.0 refers to the earliest days of the internet. Tim Berners Lee, the inventor of the World Wide Web, calls this period the Read-only Web.
Websites during this period were filled with static texts and images. The users had minimal interactions besides reading paragraphs and viewing images.
Only a few working websites exist from this era, such as the official website for the 1996 sci-fi animated film Space Jam.
Since then, developers have looked at increasing interaction between the webpage and the users.
Web 2.0 describes the period of participatory web development. With user-generated content, you can share posts, photos, and other media for others to enjoy.
Social media platforms, wikis, news aggregators, and web apps are some common examples of this period of the internet.
In a Web 3.0 space, users have the means to create and generate content and profit without direct intervention from government units or private companies. This period defines taking away control of the Internet from Big Tech companies and giving them back to the people.
As such, it mainly contains technologies relating to decentralization.
Web 3.0 is still underway, and experts agree that it has yet wholly taken over the net.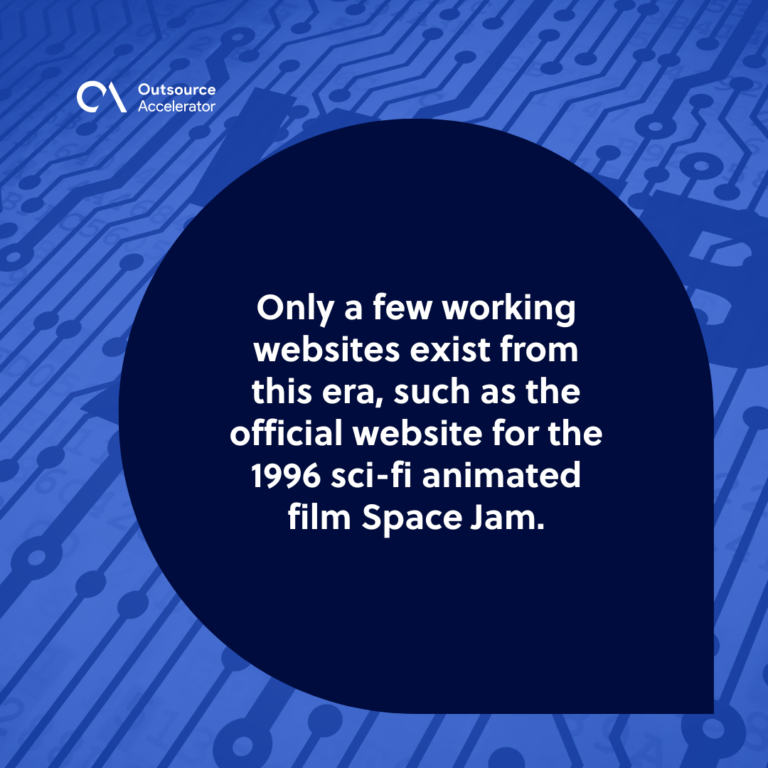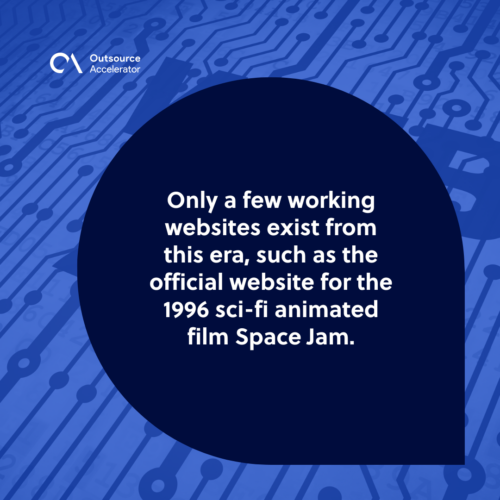 5 Web 2.0 technologies businesses should know
Although 3.0 is right around the corner, most of the internet still focuses on creating a user-centric experience. After all, not everyone can offer trading, staking, or the creation of cryptocurrencies.
Online tools make modern web development accessible for small firms. Even individuals can learn how to code and design by themselves. There are even a lot of web development outsourcing firms, making a business's transition to the Internet a lot easier.
As the web transitions to Web 3.0, current design trends impact the features and user experience. These can lead to accelerated growth once used correctly.
The following are the Web 2.0 technologies that you should know.
Crowdsourcing
Crowdsourcing refers to drawing support from many people online in the form of pitching in to build the capital you need or volunteering to do simple tasks. 
From a company perspective, crowdsourcing lets you tap into a pool of participants immediately. This allows you to speed up certain tasks concerning your finances or logistics. 
However, in the wake of the global pandemic, public and private firms alike have turned to crowdsourcing to gather data faster. One way for this is by sending out surveys and responding to feedback.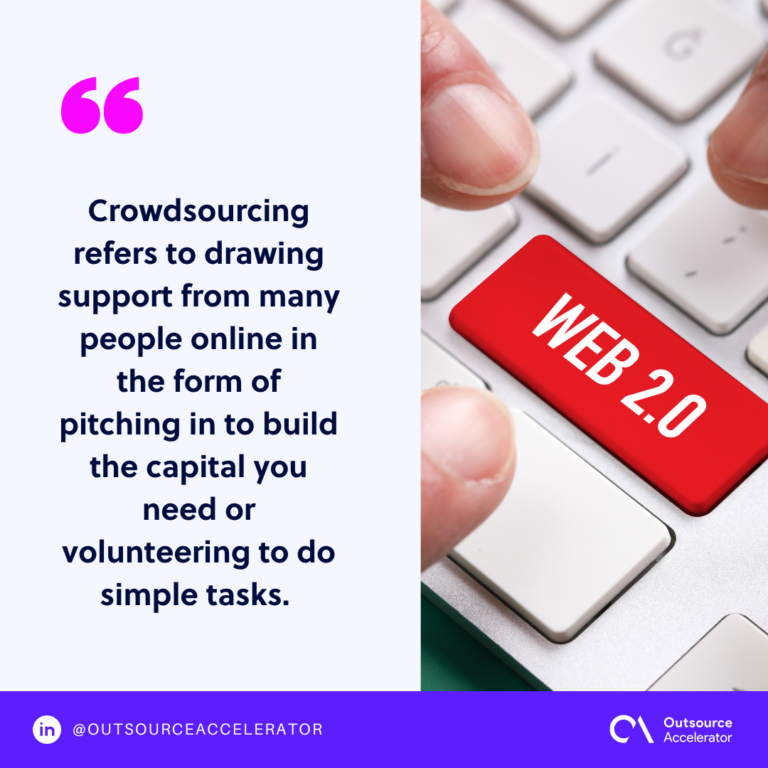 Online social networking
As the main feature of the Web 2.0 environment, social media platforms have provided users with the space to express themselves. Organizations also used this participatory web to gain valuable market insights. 
Before you build or design your website, you must grasp your market's preferences. To do this, most companies rely on social listening tools. These AI-driven pieces of software allow users to comb through social media platforms, identifying trending topics, themes, and practices.
Social listening also helps steer your website in the right direction. Mentions about your brand can help you identify what products, services, or features work.
E-commerce integration
E-commerce platforms are so commonplace that about one in every five retail purchases is expected to happen online.
During Web 1.0, shops often placed their contact information on their website, including email addresses and phone numbers. With modern design technologies, however, you can leverage e-commerce platforms to conduct business online.
Websites like Shopify or Square Online allow entrepreneurs to set up shop from their respective platforms. Moderators only need to design their page in a way that attracts customers and reflects their branding.
Open-source development
Like crowdsourcing, open-source programs rely on the power of the public to make progress. Some of these tools can help you create your website.
For example, AngularJS is a JavaScript framework originally developed by Google. Designed for one-page dynamic web pages, users are free to make modifications and add more features to the app.
Meanwhile, larger companies in the tech sector leverage open-source programming differently. Open source program offices (OSPO) are in place to manage tech companies' open-source operations.
GitHub disclosed that about a third of Fortune 100 companies implement OSPO to maintain organizational efficiency.
Cybersecurity features
Keeping the internet safe has become a cat-and-mouse chase between cybersecurity firms and those that try to work around these restrictions. Currently, there are standards and measures to ensure that visitors to your website can navigate without risks to their devices and systems.
Cybersecurity in Web 2.0 sites is a neverending process. Security should always be a part of the equation when you start developing your page.
For example, Input Validation is becoming increasingly common. Since interaction is essential, there is a mounting necessity to check and verify user-provided inputs.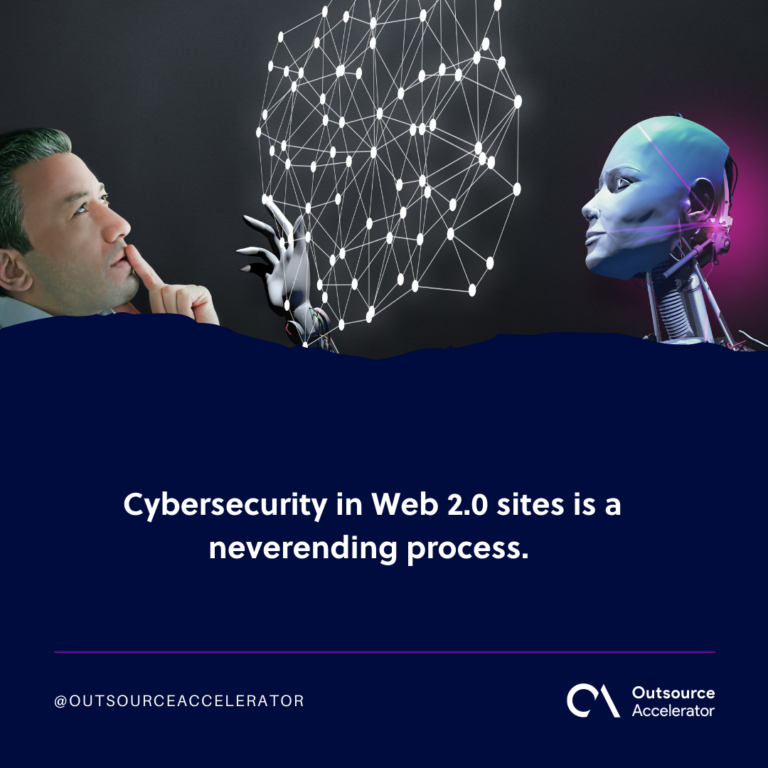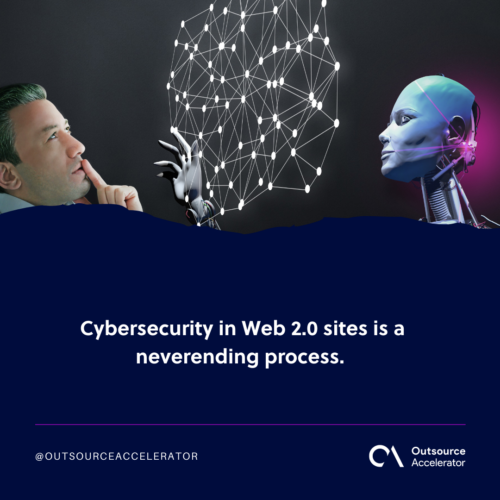 The future of Web 2.0
Everyone can otherwise assume that Web 2.0 is going away with the rise of Web 3.0, like what happened before. Instead, it must adapt to support the public's changing preferences and opportunities.
With the user experience at the center of the web development process, these best practices will help your planned websites gain the trust of your target market.
By continuously adapting to web development best practices, you can ensure the highest standards on every page you publish. You can even work with established web development firms to ensure the best experience for your online traffic.