Tips on working with virtual support services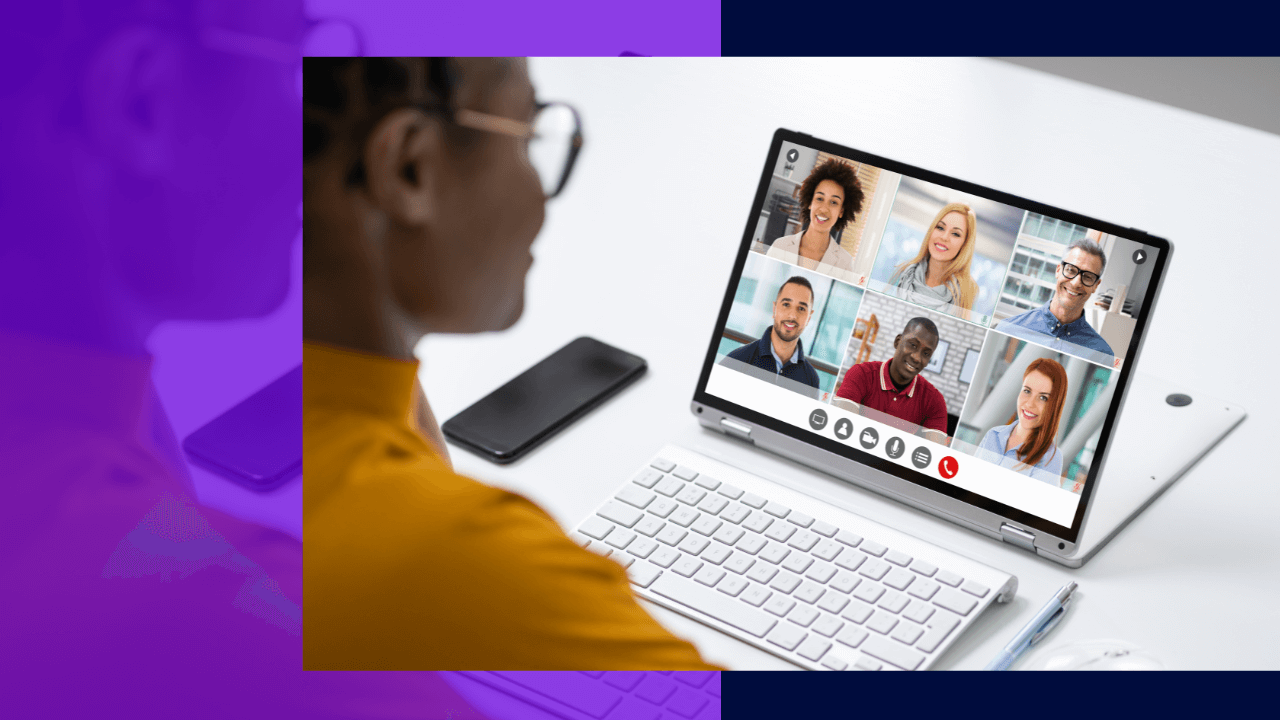 Virtual support and virtual assistants are the future of business. The benefits of this working method include a lower cost, increased efficiency, and improved customer service. 
Instead of having a customer service department located in a specific place, virtual support contacts customers through live chat services, email, and phone calls. 
How virtual support services work
Virtual support is often more cost-effective than hiring an in-house team, so even small businesses can benefit from it. 
You can use a virtual support assistant as your primary method of interacting with customers online. Your customers will experience better service with fewer mistakes and less wait time. 
Virtual assistants are also often used to provide virtual support. They can assist you with various tasks, including: 
Accounting and finance

Data entry and management

Human resources 

Marketing and sales

Social media management

Project management
Just as virtual support can streamline your administrative work, offshoring can do the same for your entire business. MVP Asia Pacific is a trusted offshore provider supporting businesses and accelerating brands.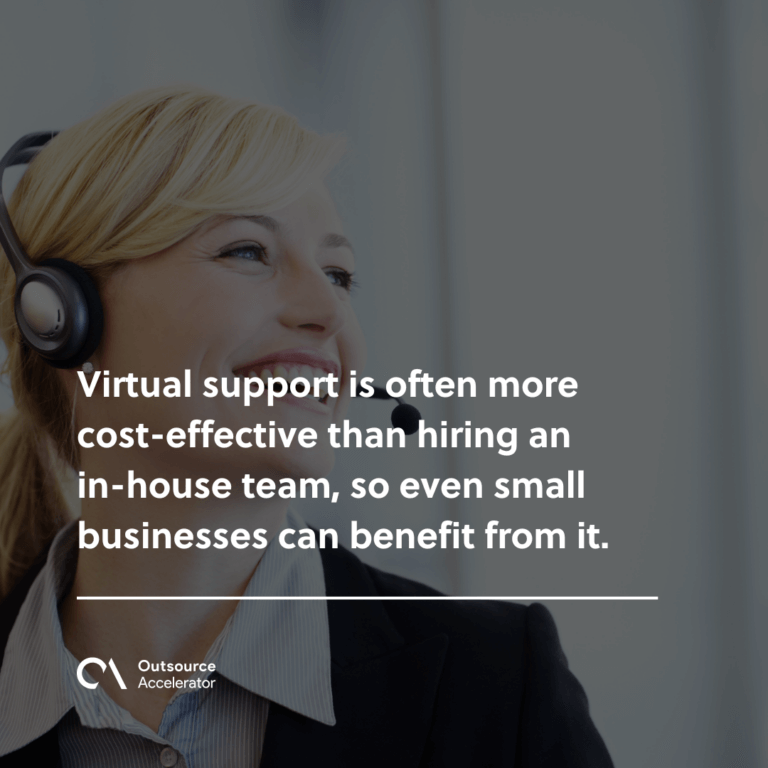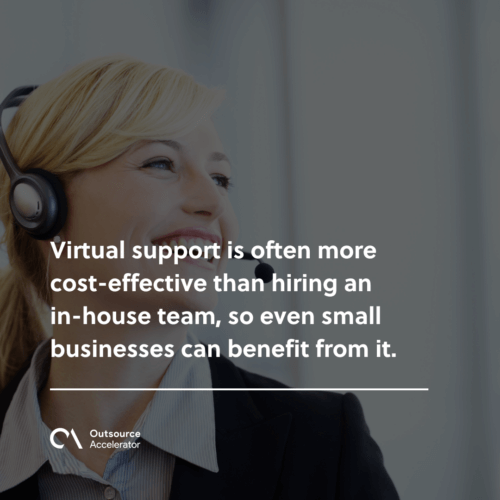 Virtual support tips
It can take some adjustment when working with a virtual support employee. Below we've compiled some tips to help you in the process:
Make communication a priority 
When you're outsourcing tasks or delegating work to someone remotely, communication is key. You need to communicate clearly with your virtual support what needs to be done and how long it should take. 
Establishing clear communication expectations between you and your virtual support assistants is important. This includes how often to expect a response, how much detail to provide when requesting work, and what channels to use.
Here are some suggestions to ensure good communication:

Use a shared calendar to schedule meetings, check dates, and track time zones.

Always be clear about what you need and what you know. 

Provide regular feedback so your virtual support knows where to improve.
When working with an offshoring firm like MVP Asia Pacific, your relationship with virtual employees should be treated as the most important element. Communication goes a long way. 
Set explicit instructions
When working with remote virtual support, it's easy to get caught up in the day-to-day tasks and expect them to figure things out as they go. 
This isn't fair to your virtual assistant and can cause problems later on if you're not clear about expectations. Ensure your instructions are clear and detailed instead of relying on innate knowledge. 
If you expect your virtual support to handle tasks requiring them to exercise judgment, ensure they have clear instructions about what you want to be done. 
Use the right tools
Ensure you equip your virtual support with the right tools for the job. 
For example, if they're doing research or data entry, use an online collaboration tool to access files easily. If they're scheduling appointments, use a calendar app that syncs across multiple devices. 
Take advantage of the remote setup to explore different productivity and workflow apps online. They must also use the same software your in-house team does.
Invest in training and development
Virtual support assistants tend to be young, tech-savvy people (often fresh from university) eager to learn new skills. This presents an opportunity for you to train and grow their skill sets. 
The most successful virtual support assistants develop a strong work ethic and can perform effectively and efficiently for clients. This also includes learning about your business and its goals. 
When you invest in your virtual support's professional development, they will likely stay with you as they grow their careers. 
Document all processes
The best way to ensure you're on the same page as your virtual support assistant is to document everything in detail. This helps everyone know exactly what needs to be done– including communication expectations and payment terms.  
You should have a system that your virtual support can replicate easily with minimal training. Create a detailed document of each process they'll do, which they can refer back to if they need help.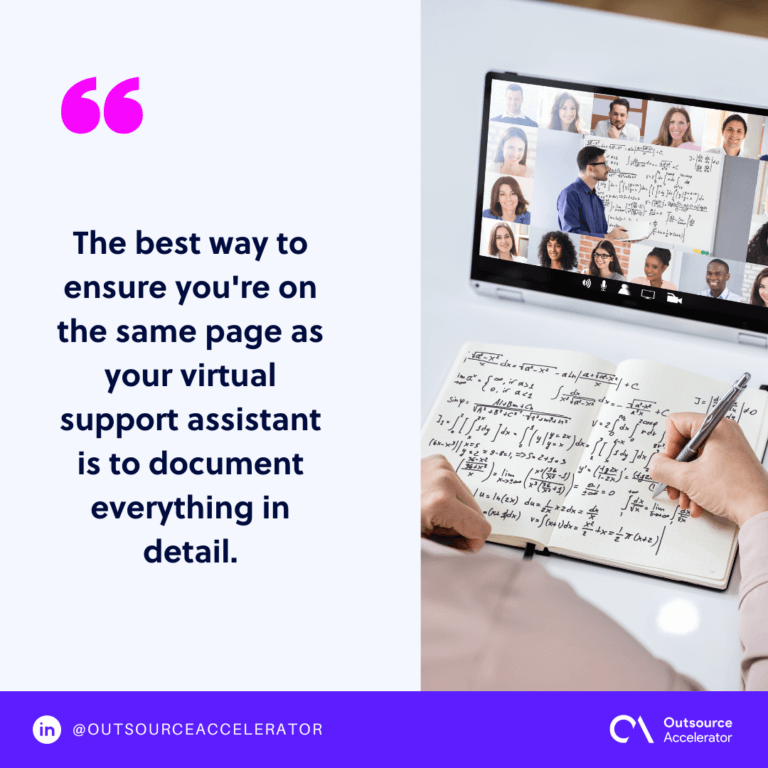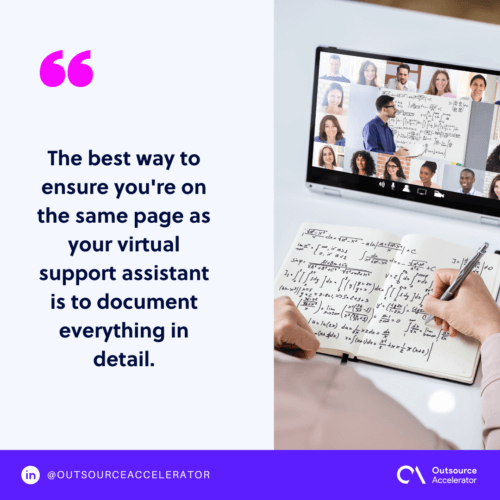 Ask for feedback 
Have regular meetings with your virtual support to see how the job is going and if anything needs changing. They could be able to work more productively for you with their suggestions. 
Keep the following in mind while requesting feedback:
Ask them if they have any questions. This action shows you value them as a person and also gives you insight into what other needs exist.  

Ask for their problem-solving process. Your virtual support should be able to describe how they solve problems and what tools they use to get there. Make sure this aligns with how your team operates. 

Ask what resources they use. The virtual support role is very technological, so ask them what tools they prefer and why.



Compensate fairly
Going with the lowest bidder can be tempting if you're new to hiring virtual support assistants. However, remember that it's always worth paying more for quality work. And it's still more cost-effective than an in-house team. 
Virtual support assistants have skills and experience like any other employee, so they should be paid accordingly. Proper compensation ensures they stay motivated and productive. 
Find excellent virtual support with MVP Asia Pacific
Discover the best virtual support through MVP Asia Pacific! 
With a dedicated MVP virtual support assistant, you can free up your time and focus on revenue-generating work. Your MVP will take on the day-to-day administrative duties to improve turnaround time and enhance the quality of service.