The future of shopping: Exploring the benefits of virtual shopping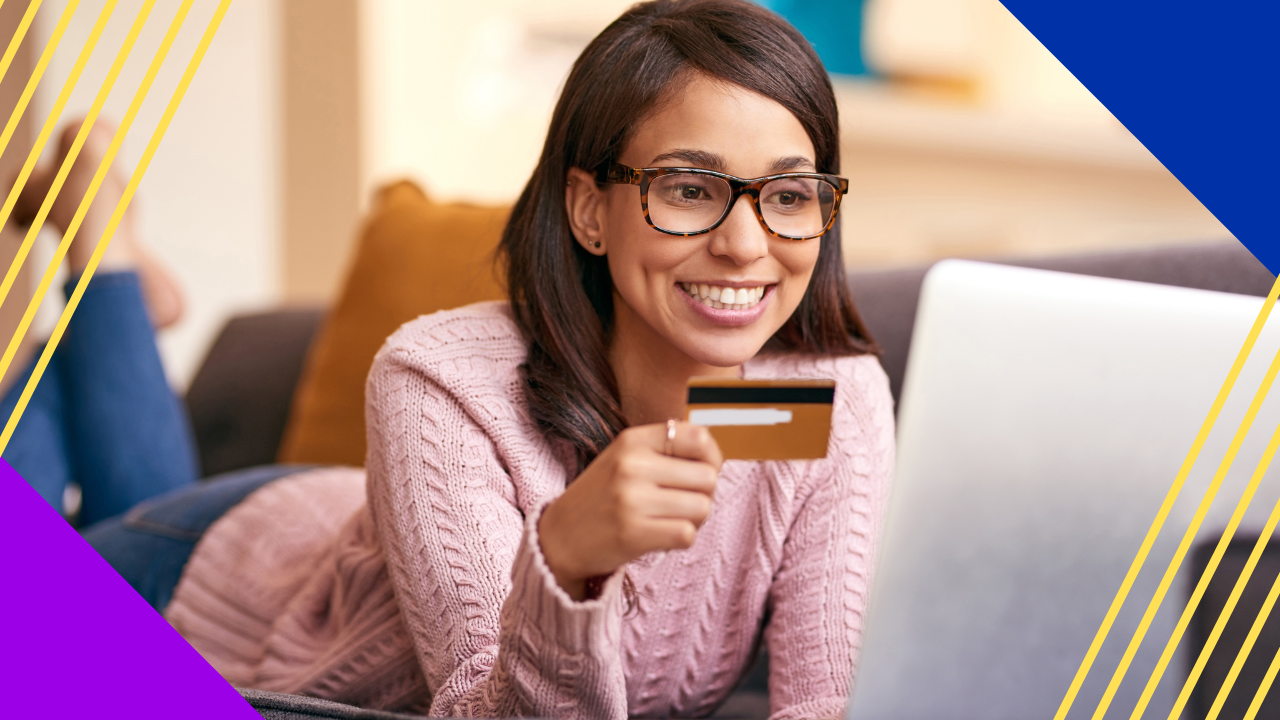 The future of shopping is looking more digital and remote following the surge of online shopping in recent years. Virtual shopping gives people who prefer to do everything online an enhanced online shopping experience.
What is virtual shopping
Virtual shopping is a level up from online shopping because it offers a more immersive and interactive e-commerce experience.
It is the closest digital experience you can get, as that can be compared to visiting an actual store or checking out a product.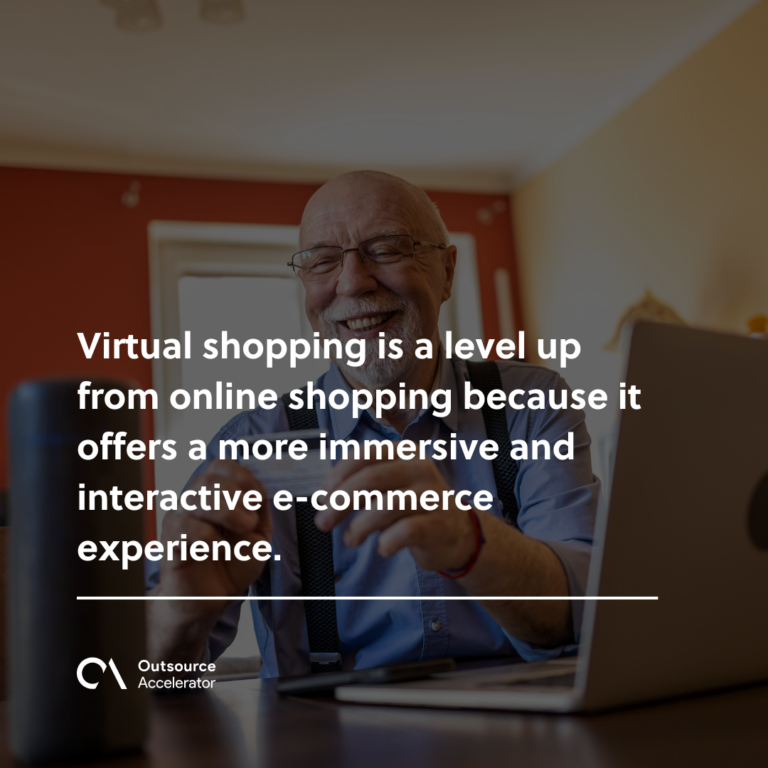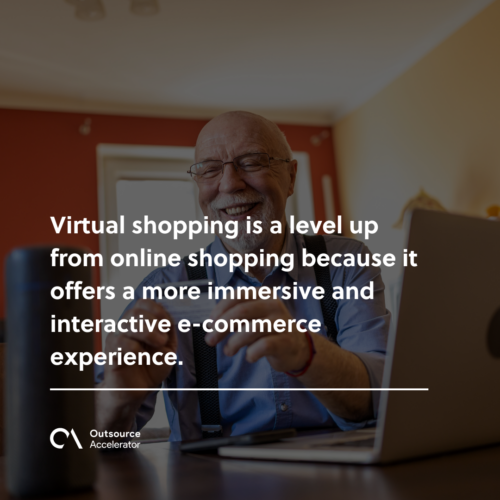 Why virtual shopping is popular
Virtual shopping is popular because even though it leverages the latest technology, it still brings an element of humanness to the e-commerce experience.
The COVID-19 pandemic played a big role in elevating virtual shopping to the mainstream because people were encouraged to avoid public places.
Online shopping levels have surged in recent years, making businesses desperate to find ways to let themselves stand out and provide customers with a unique experience. 
Therefore, businesses can attach their brand identity to the virtual shopping journey and offer personalized customer experiences.
Examples of virtual shopping platforms and tools
Many companies have elevated their online shopping platforms by integrating technologies and tools that showcase the virtual experience.

Here are some notable examples:
IKEA
IKEA has developed an app called The Place that lets people use smartphones and tablets to place the company's furniture in their homes. The app utilizes a device's camera and uses augmented reality (AR) to see what IKEA's products would look like at the spot where the camera is pointed.
Nike
Customers can enter a virtual reality (VR) world called Nikeland to experience the different steps in producing Nike's products. They get an idea of what the company's supply chain is like.
Spatial
Virtual stores and showrooms are more aspects of identifying a virtual shopping experience. Spatial is a collaboration platform used by businesses to create virtual spaces where there can be remote shopping experiences. 
It uses 360-degree views, videos, images, and other visual elements to visit a store or see a product. Customers and sales representatives can interact with each other in these virtual spaces as well.
5 primary benefits of virtual shopping
Another reason why virtual shopping is popular is because it presents many advantages:
1. Accessibility and convenience
Customers can shop anywhere, anytime. There's no need for people to take the time and effort to visit a physical store.
2. More options and customization
Customers can test out products before deciding whether to purchase them or not. Virtual shopping lets customers see a 3D model of a product, try on clothing and makeup using AR, and even customize products according to their preferences.
3. Cost-effective and environmentally friendly 
Virtual shopping reduces overhead costs for businesses which can benefit retailers that plan to go purely digital. 
The need to use transportation to visit a physical store is eliminated; therefore carbon emissions and waste are reduced. 
4. Personalization
Virtual shopping helps retailers have tailored encounters with their customers by integrating the use of data shared by users and customers. It results in an increase in sales and customer loyalty.
5. Enhances shopping experience
Using technology like VR, AR, and 360-degree media, virtual shopping gives customers a unique retail experience every time. 
Retailers can stand out if they can offer specialized encounters and events with customers online.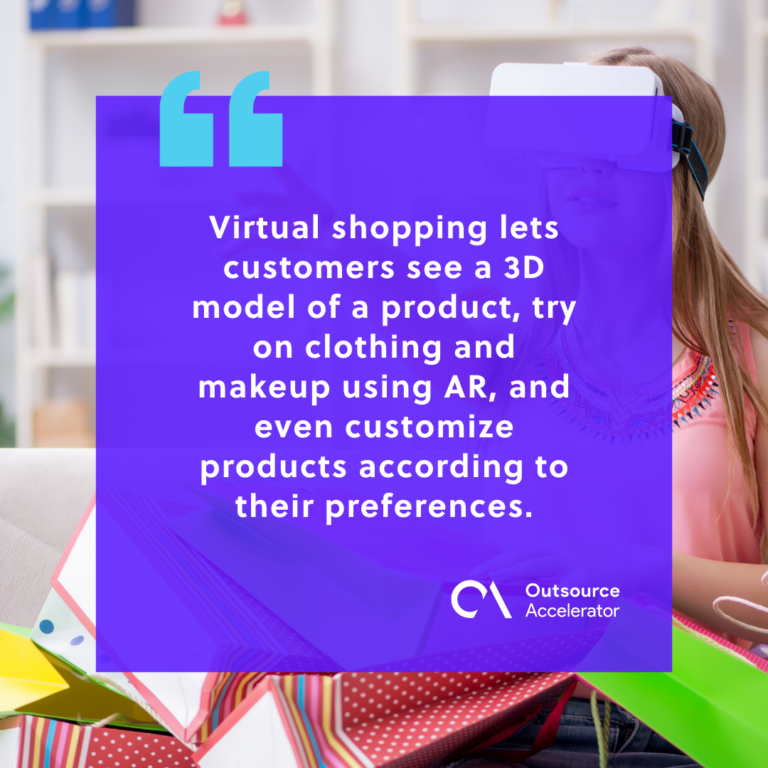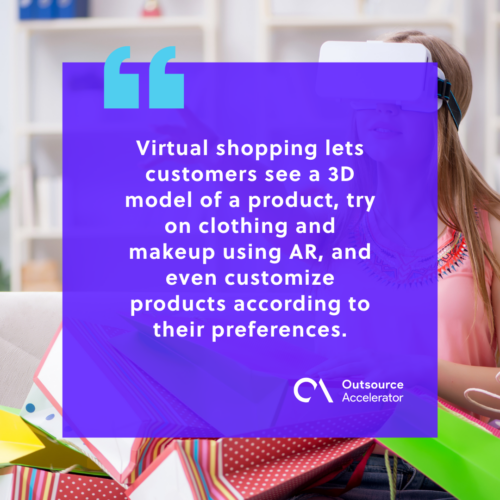 Best practices for virtual shopping
Here are some tips to improve your virtual shopping experience as a customer:
Access and use the proper technology
Utilize a proper device that enables virtual shopping. A stable internet connection is also needed to make the most out of the experience.
Take advantage of the features
If customization is offered, take advantage of it to see all the options available for a product. You can then make an informed decision about purchasing products using any provided tools.
Be aware of the drawbacks
Even though virtual shopping is a revelation in how we view the retail industry, it's important to be aware that there are still limitations when it comes to fully experiencing products. 
If customers can't or won't visit an actual store, they can read reviews about a product to inform them about their purchasing decisions further.
Virtual shopping in the future
Virtual shopping has transformed how people shop and there's still limitless potential for what it can contribute to the e-commerce and retail industries.
Integrating AI and machine learning into the virtual shopping experience is a likely step forward for virtual shopping.
An example would be using AI to develop automated virtual shopping assistants. This levels up personalization and customer service by using data analytics. 
Virtual stores may reach the point of being indistinguishable from physical stores as technology gets better. 
The future of virtual shopping looks exciting as technology and the digital retail landscape continue to evolve. We may see a point wherein virtual shopping has become the norm.