Types of email marketing you can get with DOXA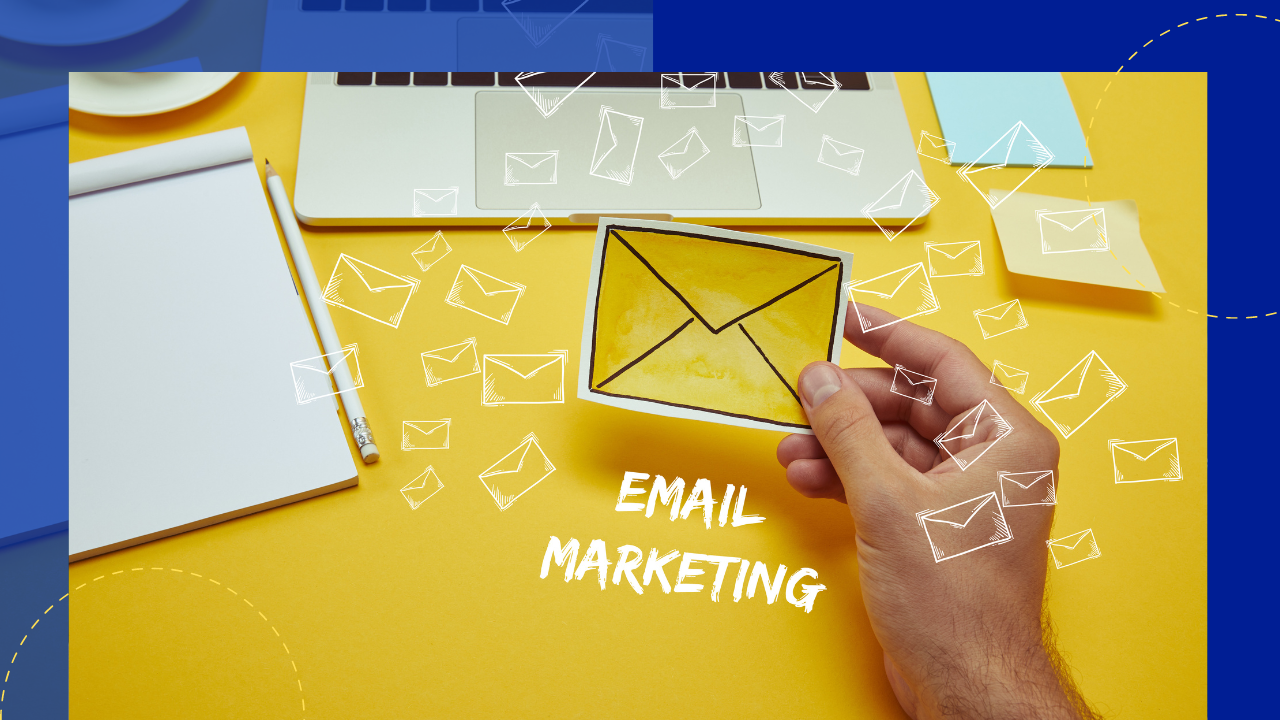 Email marketing is the most leveraged tool everyone in marketing uses today. It's a strategy that helps businesses reach a large audience quickly and cost-effectively. There are many types of email marketing, and all can be effectively applied to get your brand's name out. 
Outsourcing firms like DOXA can build email marketing teams to get you started. 
Why email marketing works  
A significant part of the world is online and uses email, so this is a level playing field all companies can utilize. Through email marketing, even small businesses can keep up with larger ones.
A study conducted by Litmus revealed that 37% of brands increased their email budget in 2022 to capitalize. 
And according to the Content Marketing Institute, 87% of BTB marketers claim that email marketing is one of their top free organic distribution channels. 80% of business professionals also say that email marketing has increased their customer retention. 
These numbers show that email is the preferred channel for consumers to receive news and offers.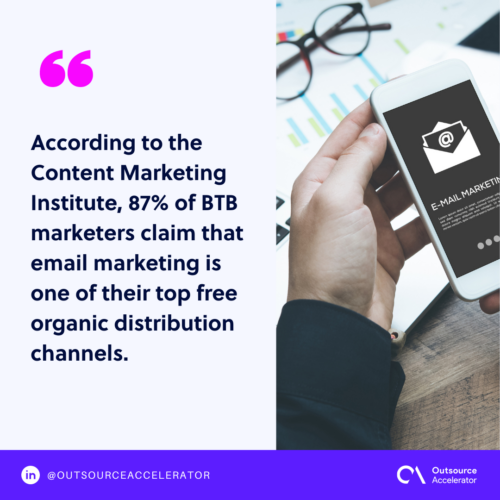 By subscribing, contacts explicitly permit you to send them promotional communication directly to their inbox. This is the customer segment you want to focus on, as returning customers form a larger source of revenue than prospects.  
A large part of this preference is due to testing and personalization. Email marketing goes through testing different methods to construct customer personas. 
Marketers then personalize email offers to segmented consumer lists. Open-rates increase as much as 26% with this method.   
Email marketing gives an average ROI of $36 for every $1 invested. This is the highest of all online channels due to the method email has of targeting segmented customers with personalized offers.  
Types of email marketing 
There are many types of email marketing. What your organization chooses to send to your leads will depend on your specific culture and strategy. 
Still, we've compiled a short list of the most common types you would do well applying as part of your marketing campaign.

Welcome emails 
These comprise the first contact you will make with your prospects. Welcome emails are critical in pushing leads toward the buying stage. 
Welcome emails are a good opportunity for companies to give a good first impression that will display their industry knowledge and expertise. They can also creatively show a brand's personality and emphasize the service customers should expect. 
Many brands use welcome emails to explain effectively how the service works for new users. This is still a popular type of email marketing because of its consistently high open and click-through rates. 
Newsletters
Newsletter emails are an excellent way to keep your organization in your recipients' minds due to their nature of being regularly delivered. 
Many businesses use this as the foundation of their email marketing campaign because they are so useful in educating recipients. 
A newsletter can contain different content about employee profiles, company projects, and news articles. 
Lead nurturing emails
Nurturing is all about understanding your leads' behavior and needs. A lead nurturing email campaign is a series of tightly-connected emails with a clear purpose and interesting content. 
This strategy involves identifying groups of your contacts and sending them content emails that suit them. 
Their place in the marketing funnel must also be taken into account for productive nurturing. 
Re-engagement campaigns
These emails aim to re-establish contact with your subscribers that have gone cold or inactive. By sending these as requests for feedback, you bring the brand back into their minds in a considerate way. 
This also provides an opportunity to cleanse your email list and boost your reputation among internet service providers (ISPs). 
Dedicated emails 
These are also called standalone emails as they only contain information about one offer. They can be used to set up a context for a call to action later. 
Dedicated emails are usually sent based on the segmentation of your subscribers' behavior and interests. One advantage is that they're easier to measure.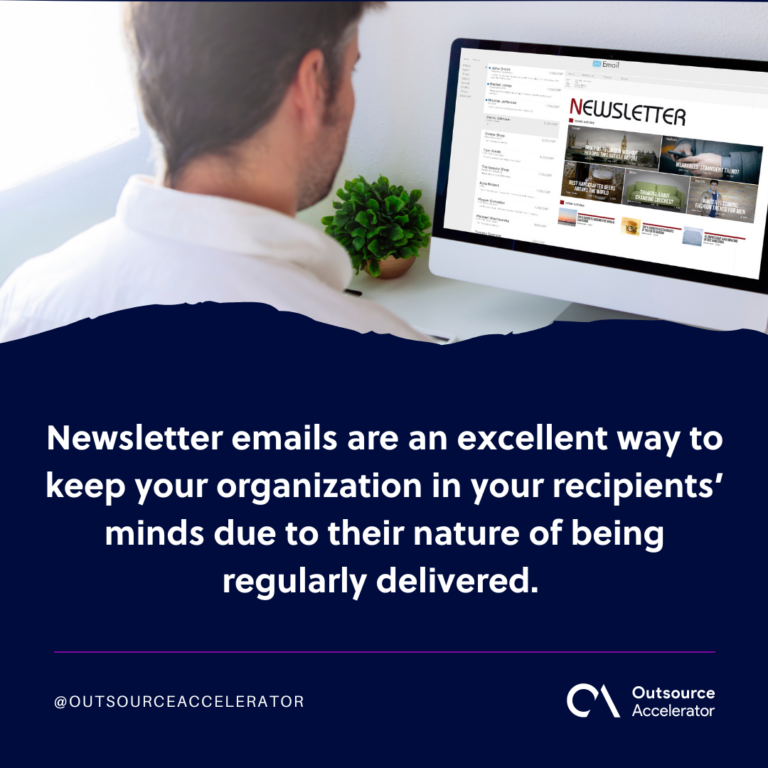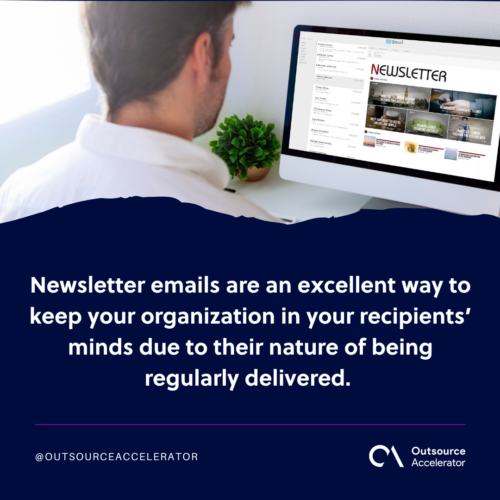 How DOXA helps you enhance your email marketing
DOXA has experience assisting companies to expand their business and build global teams. Aside from email marketing, it also offers services in many other industries. 
It is focused on outsourcing talent from the Philippines due to English-speaking, highly skilled, and available workforce. Talent from the Philippines also brings a culture of excellence, high work ethic, and strong values. 
DOXA will select an email marketing team that fits your company's vision. You will also benefit from DOXA's infrastructure while a full-time dedicated resource is driving results for your business. 
With its process of finding "borderless talent," DOXA makes sure that skilled workers are at your disposal. 
Contact DOXA today for an email marketing team that will drive your digital marketing campaigns to new heights.