Five reasons to hire a travel booking agent through Cloudstaff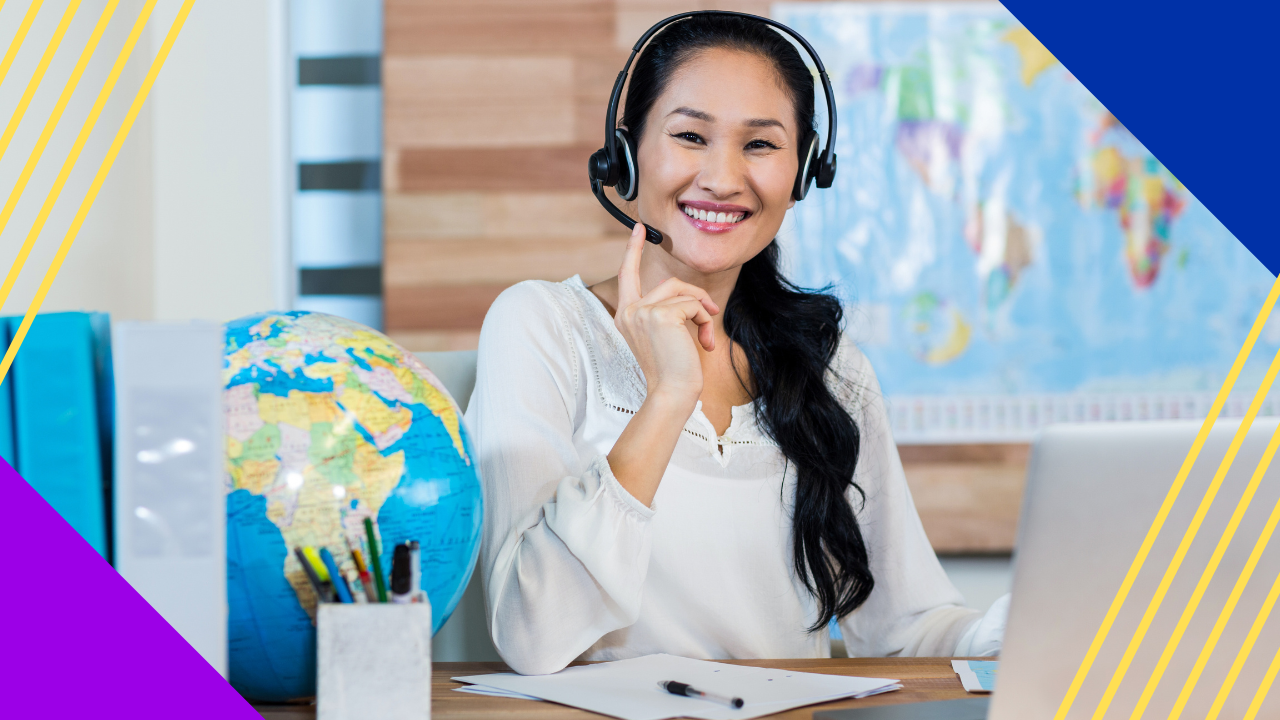 The world is moving on from the pandemic, and this also means opening up travel. Many people stuck at home for an extended period are intent on "revenge trips" to make up for the lost time. 
Traveling is always a stressful endeavor, which is why people hire travel booking agents. Like many roles, travel booking agents can also be hired by agencies through outsourcing firms, like Cloudstaff.  
What does a travel booking agent do?
The primary role of a travel booking agent is to help people make travel arrangements. This includes booking flights, hotels, tours, dining, transportation, and everything else needed for a trip. 
They work with travel agencies, also handling details like insurance coverage or conflicting schedules. 
The best travel booking agents are versatile and have friendly personalities to keep clients satisfied.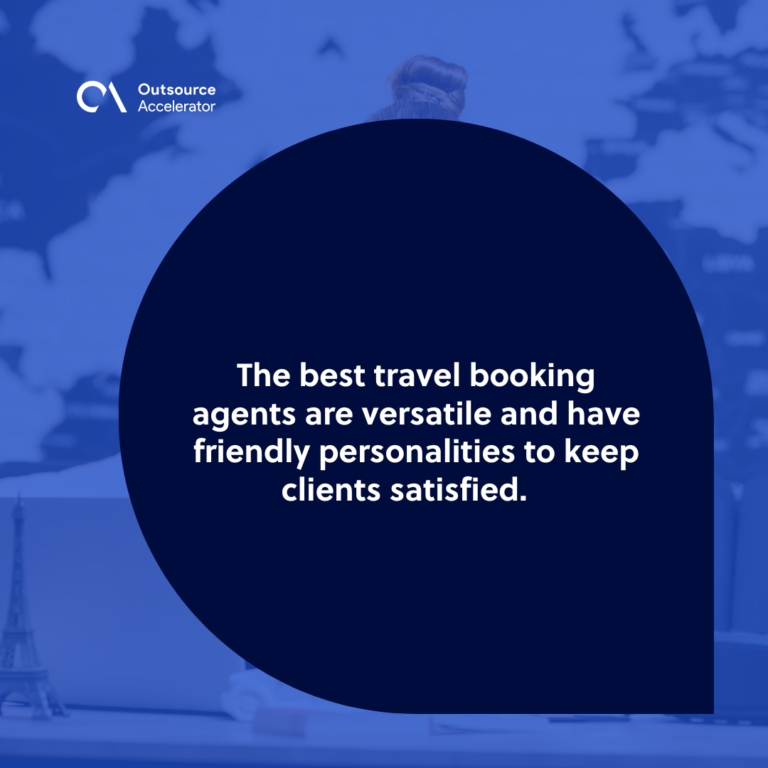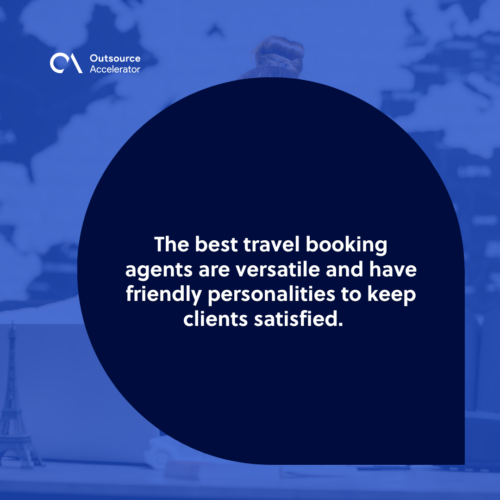 Reasons to hire a travel booking agent 
A travel booking agent offers the following benefits that tourists won't get on their own:
Save money 
One of the biggest benefits of hiring a travel agent is that they can help you save money on your vacation. 
Since they have access to all kinds of discounts and deals from airlines and hotels, they can get you lower rates than what you can find online or in an ordinary travel agency. 
Depth of expertise 
When you go on vacation or an extended business trip, many different things can go wrong.
Hiring a travel booking agent means you can trust the expert to handle all details and make sure everything is taken care of. Their expertise is hard to match when it comes to planning and booking your travel.
Travel agents have been trained in all things travel-related. They know the ins and outs of traveling and can give you advice tailored to your preferences and budget.
Knowledge of the destination 
Agents know where to go, what to do, and where to stay when in an unfamiliar place. They can help plan your itinerary and make reservations for tours, transportation, hotels, and other services. 
This is especially useful if it is your first time visiting a foreign country or city.
If you need a visa to enter your destination choice, an agent can also help with this process. A travel booking agent will know what documents are needed and how long they take to be issued. 
This is particularly relevant during this post-pandemic time, as many destinations have their own requirements for tourists.
You also won't have to worry about missing any deadlines because they will take care of everything for you.
Benefit from extensive resources 
Travel booking agents, through their agencies, have access to resources they use to ensure their clients get the best experience during their travel. 
They make use of software tools, such as travel management software, that travelers wouldn't have had access to otherwise. 
This network allows them to get better deals, upgrade arrangements, and create financial reports to optimize costs. 
Exclusive access  
Travel booking agents often have access to special deals that aren't available to the general public.
Airlines, hotels, and other travel providers have long-standing relationships with travel booking agents. This enables the agents to get tourists exclusive access to discounts and special rates they won't find online or on their own.
These perks may not always be financial. Your travel booking agent may get you things like a private museum tour or hard-to-get dinner reservations. 
Every travel agency comes with its own unique elements and VIP connections.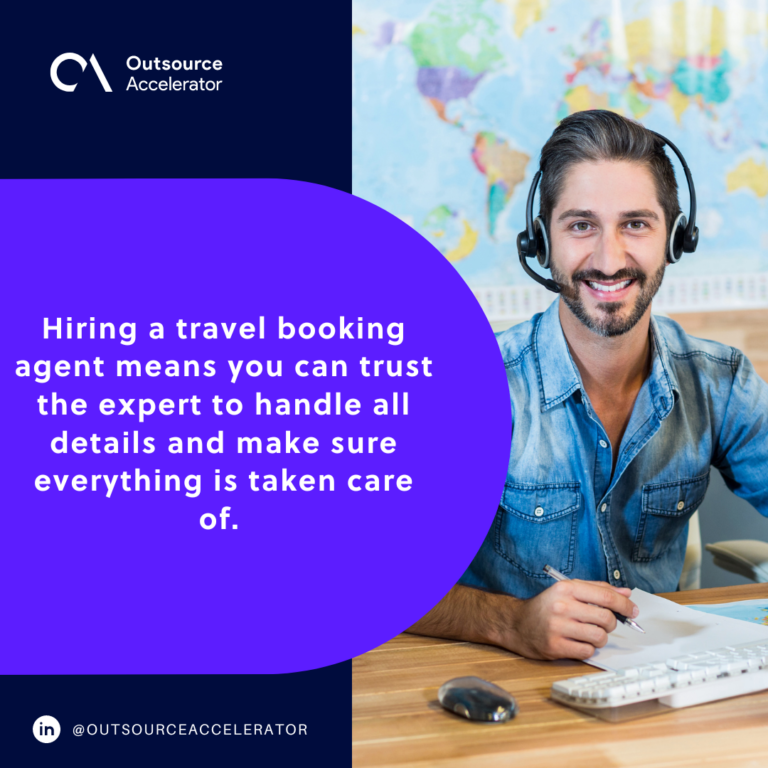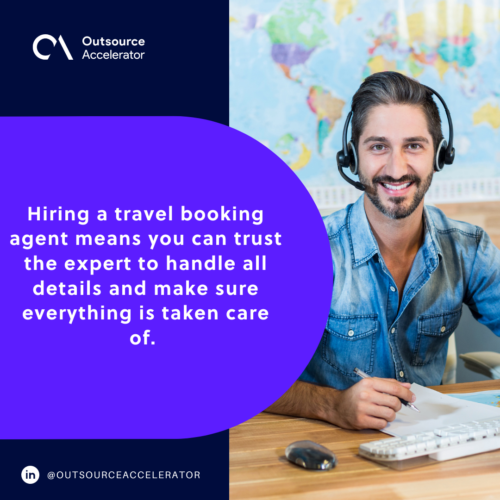 Cloudstaff sources the right travel booking agents for you 
Cloudstaff hires travel booking agents, sales, and customer service staff for the travel industry. They work with companies to hire the right people to help improve business efficiency. 
Cloudstaff is aware of the dynamic nature of the travel industry and sources its hires to provide top-notch solutions to changing requirements.
Contact Cloudstaff to get started.