Why StaffWiz is the best company for outsourcing travel agents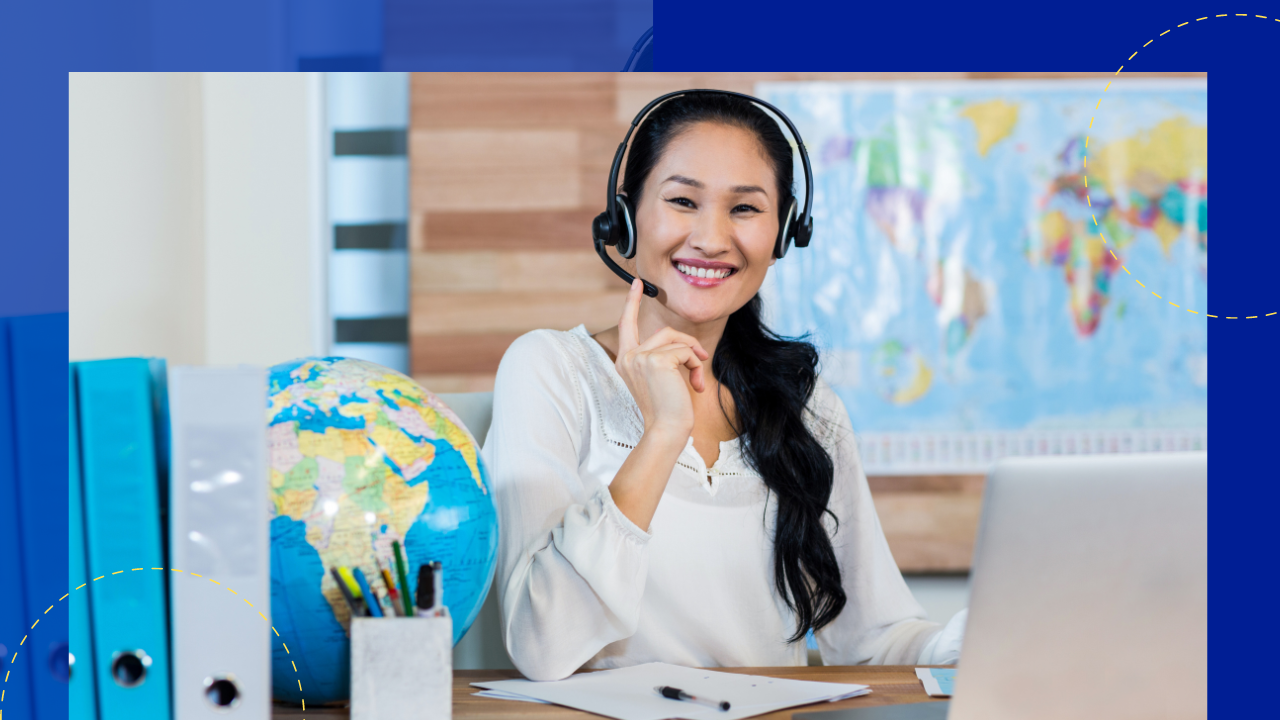 Even with the ongoing global economic stagflation, nations worldwide are doing their best to bounce back from the effects of the coronavirus pandemic.
Countries are reopening their borders and making international travel requirements easier to encourage tourism.
The international community's efforts to revive tourism and the travel industry led to increased tourism and other travel-related activities.
The public's pent-up desire for international and local travel has driven up demand for travel and reservation agencies. In turn, the increased demand for these service providers also boosted the demand for their personnel, like travel agents.
To keep up with the rising demand, many travel agencies turn to outsourcing companies like StaffWiz to help them scale up their operations.
What is a travel agent?
Travel agents, also known as travel clerks or reservationists, are responsible for booking tickets and room reservations for clients of a travel agency.
These agents work with clients through different channels, including live calls, emails, and in person. Among these channels, live calls are the most commonly used.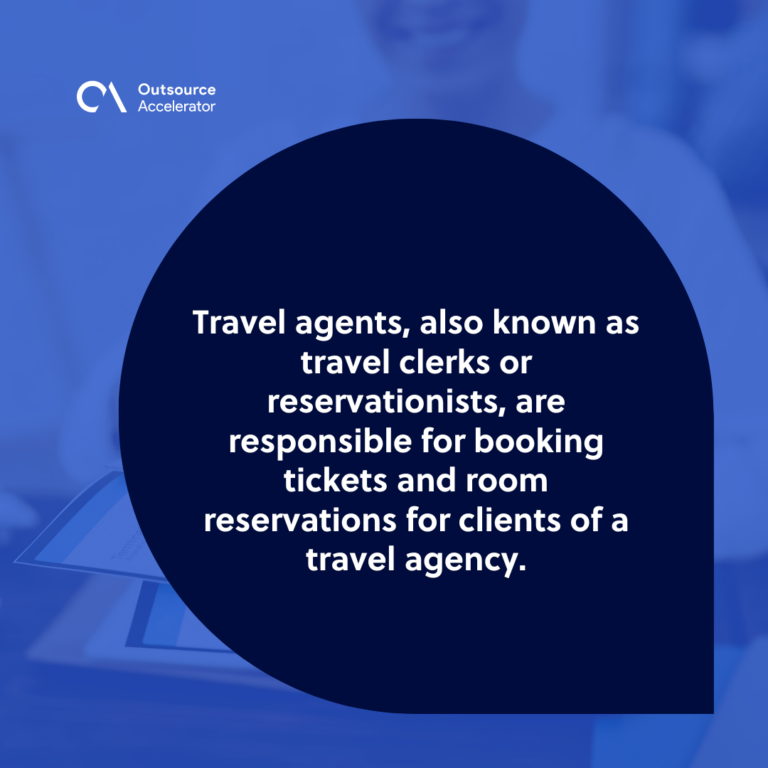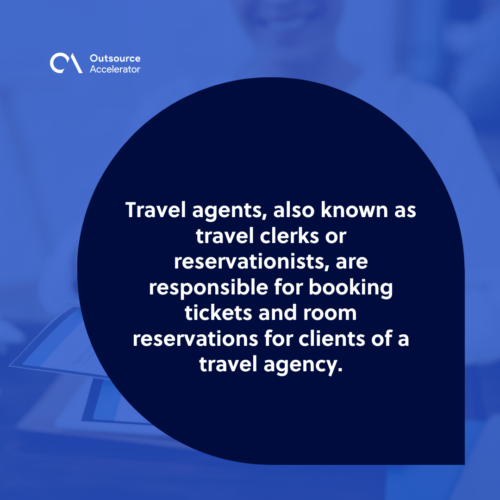 Like other customer support agents, the duties of travel agents typically involve answering customer queries and providing assistance and information.
However, their scope of responsibilities isn't as expansive as those of other agents but only covers areas concerned with travels, ticket bookings, itineraries, and the like.
Independent travel agencies typically employ these agents, although some outsourcing companies like StaffWiz also have them on their payroll.
Benefits of outsourcing travel agents
Like outsourcing other business aspects, outsourcing travel agents provide companies with plenty of advantages.
Below are some of the advantages outsourcers can gain from outsourcing these agents.
Reduced operational costs
Hiring travel agents from outsourcing companies allows outsourcers to save as much as 70% on labor costs.
The reduced labor costs are due to the difference between the costs of living in the outsourced agents' country and that of the outsourcers.
Aside from the cheaper labor, outsourcers can also save on equipment and training costs that the outsourcing companies shoulder.
Access to travel industry professionals
Tapping into the resources of an outsourcing company gives outsourcers access to their professional talent pool. These talents usually have extensive field experience in their industries.
With travel agents, this extensive experience means familiarity with airlines, hotels, and other accommodations and services associated with the industry.
24/7 availability
Thanks to the rotating work schedule that almost all outsourcing companies adopt, they can provide their clients with a roster of staff available 24 hours a day and seven days a week – holidays included.
This perk is highly beneficial to travel agencies that receive calls and inquiries from clients living in different countries with varying time zones.
The rotating schedule ensures that no matter what time a client calls, they'll never catch an unattended line.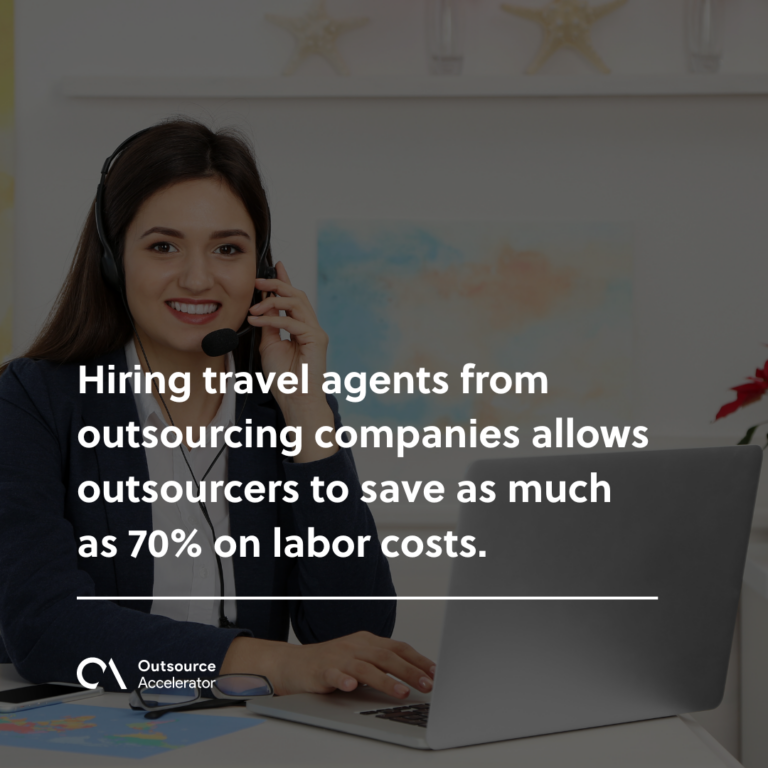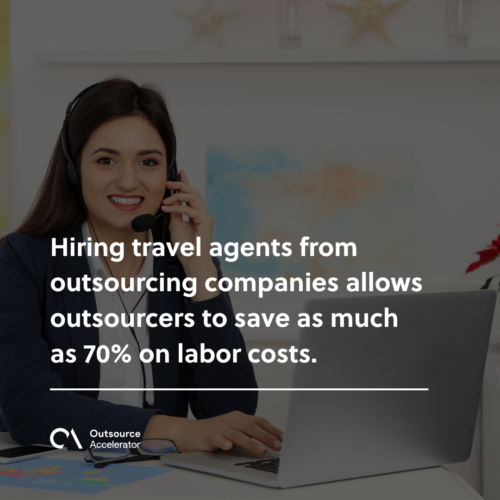 Why you should outsource travel agents via StaffWiz
If you're on the lookout for travel agents that will feel like an extension of your in-house team, StaffWiz can provide just what you need.
With StaffWiz as your outsourcing partner, you'll get access to professional and highly-qualified travel agents and travel support specialists. 
As one of the Philippines' leading outsourcing firms, StaffWiz will provide you with experts that will work as your strategic partners in delivering customized solutions for your needs.
Moreover, StaffWiz's travel agents have extensive experience with hotels, cruises, and airlines.
With this, making flight and hotel reservations, ticket issuance, cancellation, and refund will be a breeze.
They also have a great deal of familiarity with using global distribution systems (GDS), such as the Sabre Reservation System and Amadeus GDS. These are the leading technologies in the travel industry.
Other tasks that StaffWiz's highly-qualified travel agents can cover include: 
Car rentals 

Hotel reservations

Taking inbound and outbound calls

Providing 24/7 customer support.
Lastly, StaffWiz's unique way of recruitment also ensures that the agents they provide you are the right fit for your needs.