Top 15 search engines: Search smarter, not harder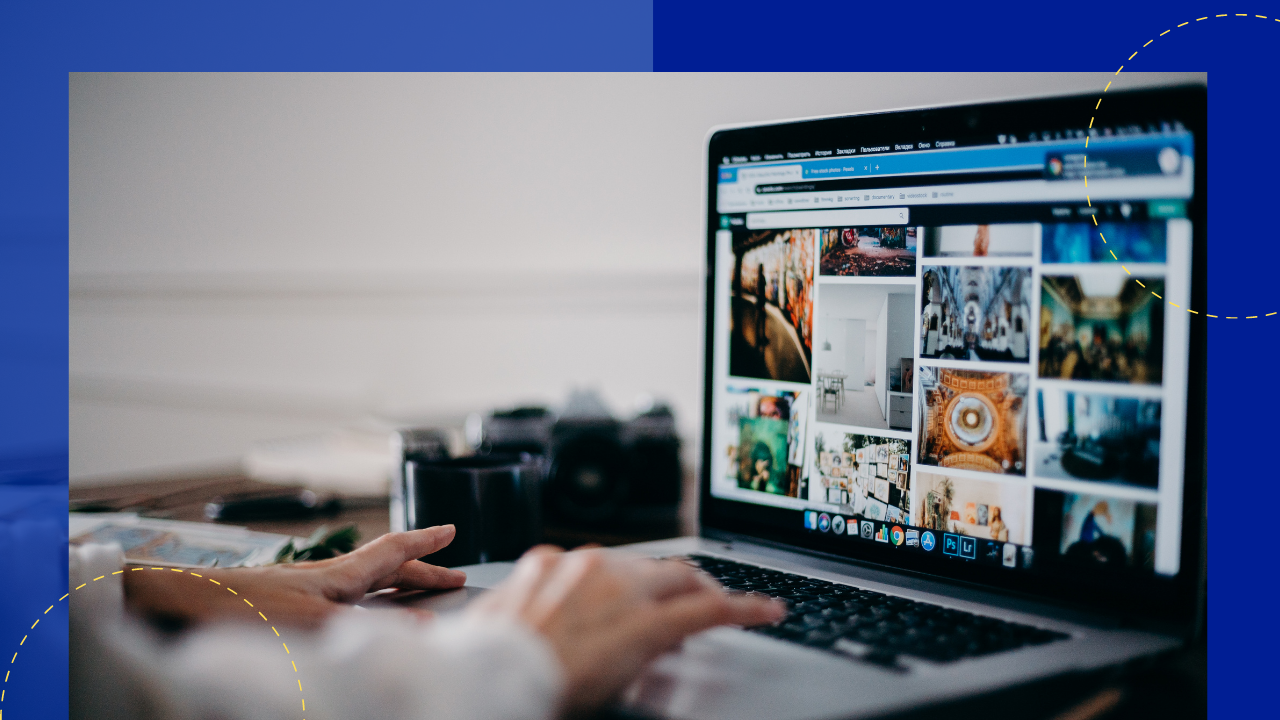 When you use the internet, you can do almost everything, from locating information quickly to communicating with people all over the world. Managing your finances and shopping online also takes a few clicks. 
As of January 2023, 62.5% of the global population are internet users, and search engines are among the most visited websites and apps.
In a business environment, search engines serve a variety of functions. In addition to advertising and data collection, businesses use them to stay current on the news and maintain tabs on the competition. They serve as both advertising platforms and research resources.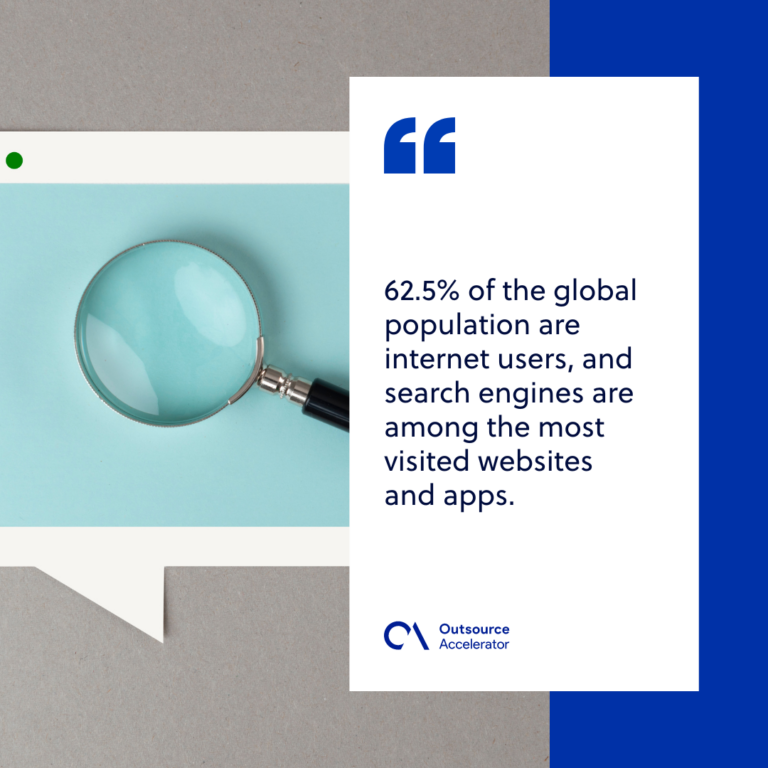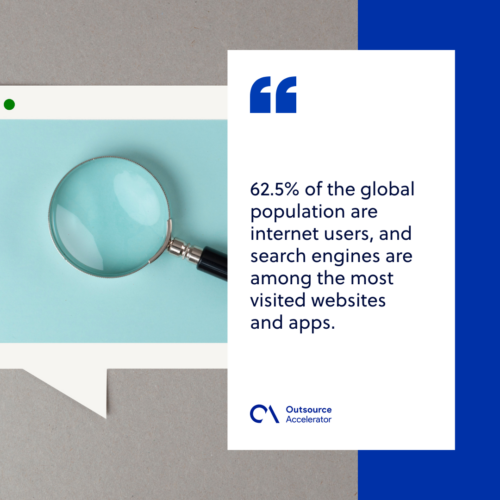 In this article, we take a look at the top search engines available around the world.
Top 15 search engines
What is a search engine?
A search engine is a computer program that facilitates the process of doing searches online. It commonly utilizes text queries, although some search engines have evolved to allow users to do searches using images.
A search engine is composed of three major elements: 
the search interface where users enter their queries,

the database of web resources, and

the crawler that scours the web resources and shows them in the search results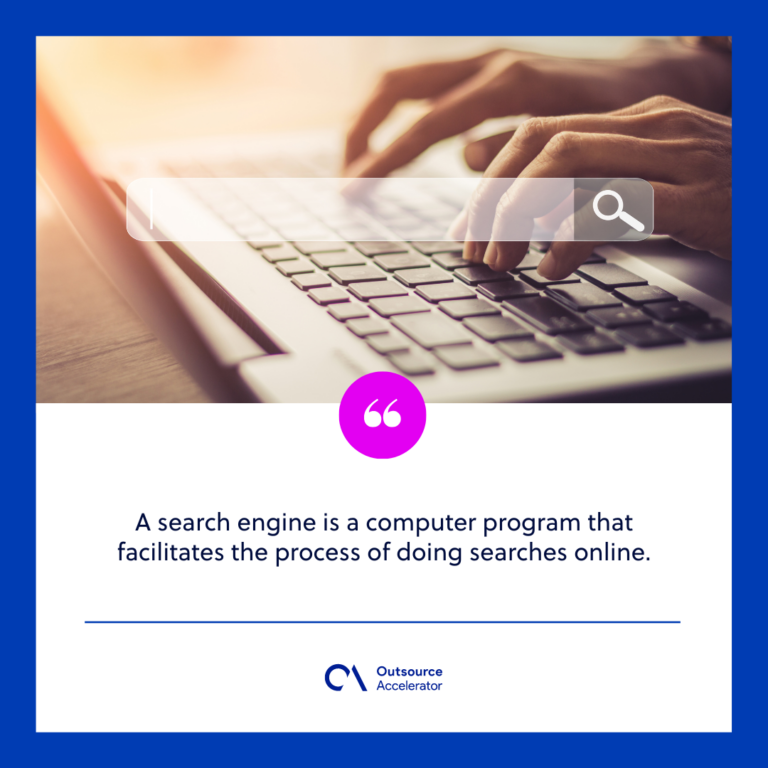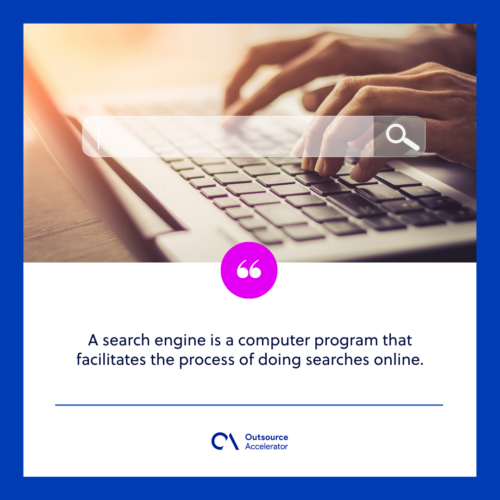 How do search engines work?
The work of search engines begins when a user types in a query, also called keywords, into the search bar. In order to produce a relevant response to the query, the search engine collects information by utilizing automated web crawlers, also called spiders or bots.

As mentioned, crawlers are one of the crucial components of a search engine as they index website material so that websites will show up in search engine results. This way, anyone looking for information can choose the resources they want to use.
For relevant search keywords, search engines use complex algorithmic methods to rank websites and pages. These formulas are closely guarded and changed on a regular basis.
A website can appear in a prominent position for relevant key terms in major search engines in two ways: paid search or pay-per-click (PPC) or organic search engine optimization (SEO).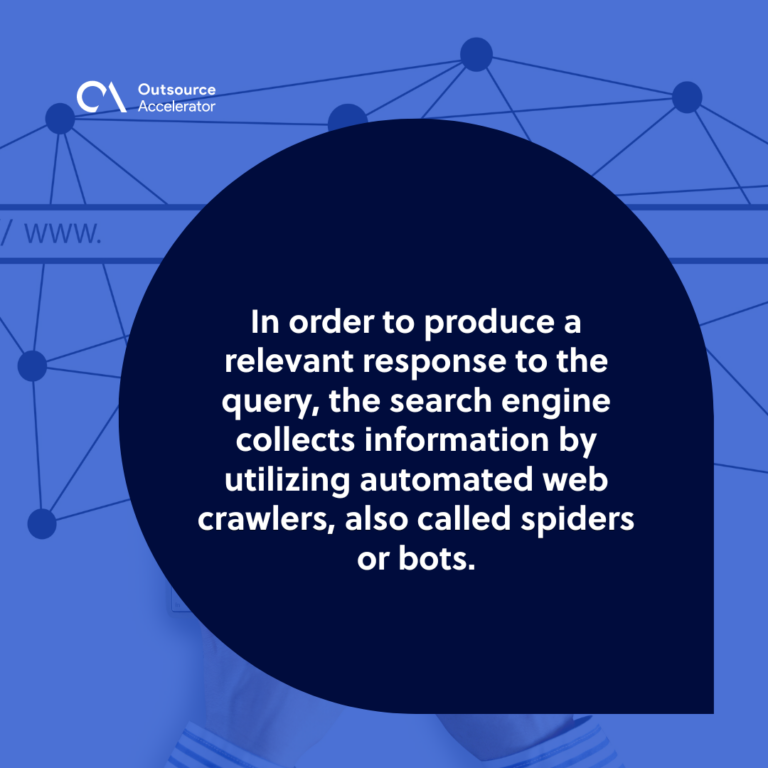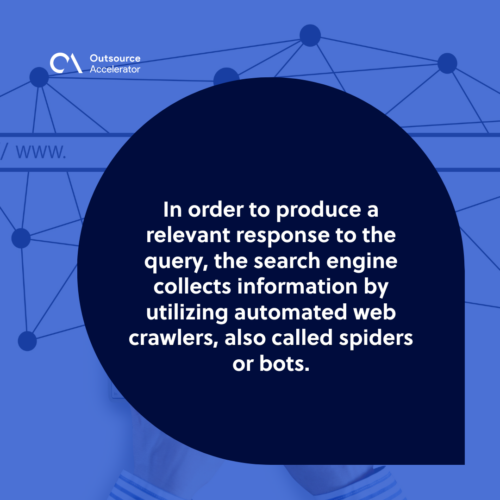 Best search engines in 2023
With the help of search engines, users can easily get access to the most relevant information they need with just a few mouse clicks and taps on a keyboard. 
Here are the top search engines that have been dominating the online sphere.
Google Search, commonly known as Google, is a search engine launched in 1997.
Google's success is attributed to the company's capacity to fight off spam and give the most relevant results for every user. In fact, Google has 92.04% of the market share as of September 2021, ranking as the top search engine in the world.
Bing has a history that dates back around the same time Google was launched. The search engine is a rebranding of MSN Search, which was first launched in 1998. 
There are many different types of searches that Bing can perform, from site searches to video, image, and map searches. 
Yahoo! Search is one of the pioneers of the search engine sector, initially launched in 1994 as a simple web directory that sent queries to a searchable index of pages.
Today, Yahoo! is a well-known internet search site that offers an organized overview of millions of websites.
When it comes to internet searches in China, Baidu is clearly superior above the competition. It has features and services similar to Google, but it is geared toward the Chinese market.
Baidu relies on its superior knowledge of the Chinese language and culture in tailoring its search technology to meet local consumers' specific needs.
Yandex is Russia's most popular search engine and ranks fifth worldwide in terms of popularity. The Russian internet search site provides a variety of free services, including e-mail, real-time traffic maps, music, movies, and photo storage.
When it comes to search engines, DuckDuckGo is a popular choice for people who care about privacy and don't want their every query tracked and recorded.
It offers a minimalistic user interface with few ads and endless scrolling, making for a pleasant experience. It also doesn't track your behavior, and you may further protect your privacy by installing the DuckDuckGo extension on your browser.
Ask.com is an e-commerce search engine that focuses on answering questions. It was launched in 1996 and is considered one of the oldest around. This website aids users in finding the online sites they seek by allowing them to type in a keyword or phrase of interest.
WolframAlpha is a privately owned search engine that uses Wolfram's innovative algorithms, knowledge base, and AI technologies to calculate expert-level results for users. It uses externally sourced data to determine the answer to queries.
Boardreader is a search engine for forums and message boards. You can use it to search forums and then narrow down the results based on the date and language in which you searched for them.
Because it makes it so simple to locate user-generated information within a topic, it's an excellent resource for conducting content research. 
Naver was the first Korean web portal to build and deploy its own search engine, debuting in 1999. It's now possible to use the Naver search engine to get information on a wide variety of topics in South Korea.
Established in 2006, Startpage is a popular search engine in the Netherlands. While allowing access to Google Search results, Startpage protects the privacy of its users by not storing any personally identifiable information or search data. The search engine does this by eliminating all trackers from their browsers.
Ecosia is a German search engine that donates 80% of its income to charitable causes. It plants trees all over the world using advertising money to support people, the environment, and local economies.
A French search engine launched in July 2013, Qwant is one of the few search engines in Europe that have an indexing engine.
Search results are divided into three sections: online, news, and social. There's even a music section with artificial intelligence (AI) to help you find song lyrics and discover new music.
With Disconnect, you can use a search engine of your choosing to conduct private searches. Browser extensions and apps from Disconnect offer features such as blocking tracking sites, faster page loading, and other privacy-related tasks.
Search Encrypt is another privacy-focused search engine. It uses local encryption to prevent the tracking of users' personal information. 
Search Encrypt is a meta-search engine that pulls results from a variety of sources, ensuring that the results you see are unbiased and unaffected by your search history.
Importance of search engines
Search engines serve as filters for the vast amount of data available on the internet. They make it possible for users to find relevant information quickly and easily without having to sift through a slew of unnecessary web pages.
Among the search engines listed, Google, Yahoo, Bing, and Ask are the powerhouses of the internet, returning billions of results to online searches daily.
The use of search engines helps keep the Internet and individual web pages well-organized. With them, users may find an easily navigable list from large amounts of information that is sometimes dispersed across multiple locations on a single webpage.