Top 10 job sites for recruiters in 2024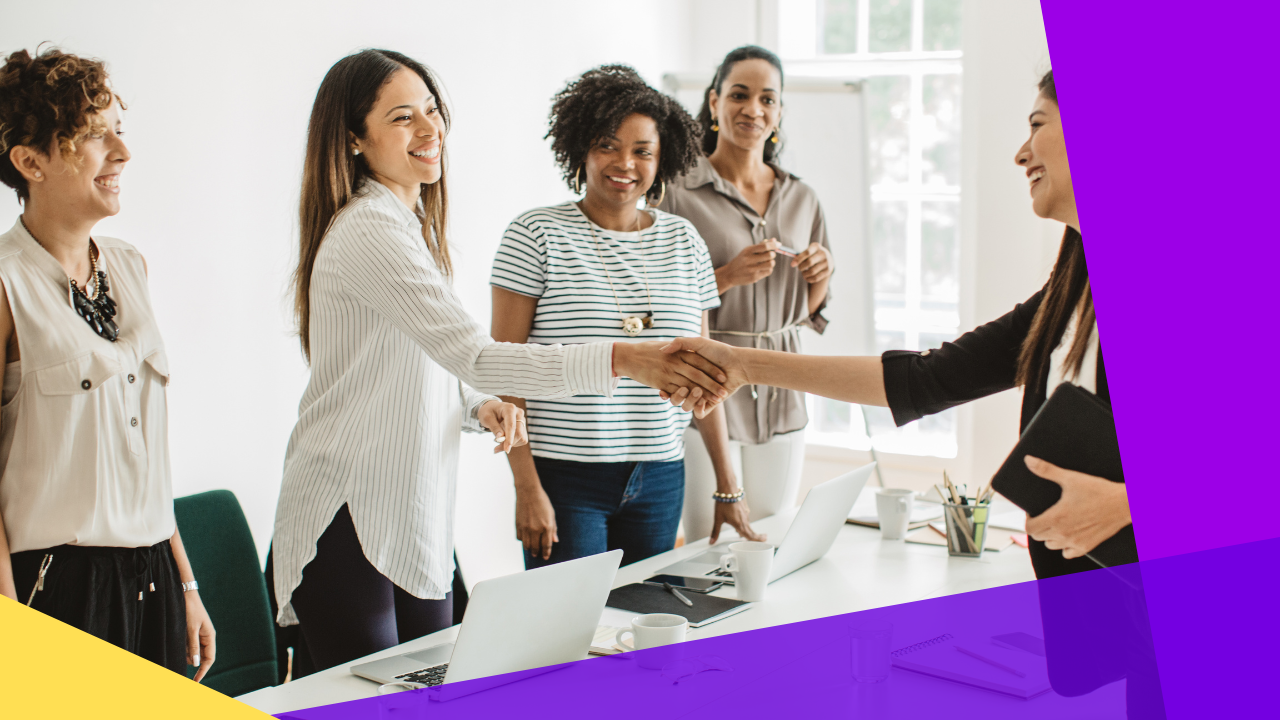 Finding the right job sites for posting career opportunities can be a daunting task for recruiters. There's a lot on the line – employees are ultimately an organization's greatest assets, and they can make or break a project or department.
With so many options available, it can be difficult to know which job sites will meet your needs and provide the best results.
So we've put together the current top job sites for recruiters that we believe will make the recruitment process much easier.
Top 10 job sites for recruiters
How do job sites work?
Before we explore each job site one by one, let's establish what job sites are. 
Job sites are online platforms that connect job seekers with employers — they're essentially the digital equivalent of classified ads.
Employers, including recruiters, can post career vacancies on job sites, then potential applicants can search for and apply for these openings. 
Job sites typically offer a range of features to help employers attract and manage candidates, such as posting tools, resume databases, and applicant tracking systems.
Why recruiters should use job sites
Recruiters should leverage job sites so they can reach a wider range of applicants and streamline their recruitment process. 
These sites make job posting for recruiters quick and easy as it makes reaching a larger pool of candidates feasible compared to using other non-digital or online methods.
Job sites also offer useful tools to help recruiters manage their recruiting process, from screening candidates to scheduling interviews.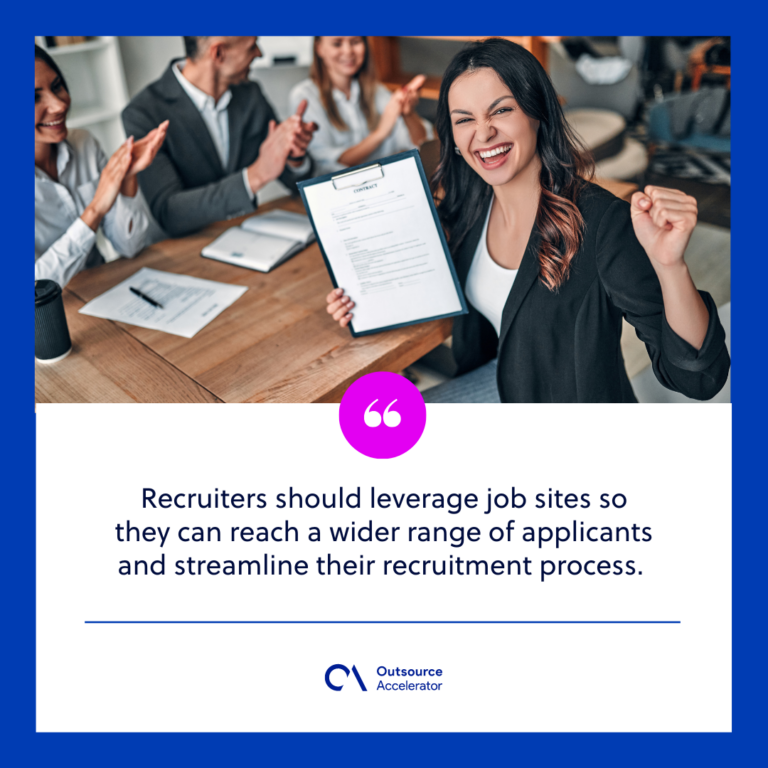 How to choose job sites based on your needs
It's important to be aware of your specific needs as a recruiter when choosing which job site to use.
Some factors to consider include:
Size and location of a company

Types of positions you're hiring for

Budget

Features and tools offered by each job site
10 best job sites for recruiters in 2024
Now that we've established what factors to consider in choosing which job site to use, here are the top job sites for recruiters based on specific niches:
Indeed is considered by many as one of the best overall job sites for a number of reasons.
Indeed gets over 250 million visitors per month.

It's a free-to-use job posting service if you choose not to avail sponsored postings.

Whether you're looking for entry-level positions or highly specialized roles, Indeed offers a broad spectrum of candidates across different fields.
Recruiters can take advantage of Indeed's helpful tools like Indeed Assessments and Indeed Interview so you can go through applicants seamlessly.
LinkedIn is the best job site for job seekers and recruiters who want to connect directly with each other. This platform is where recruiters and applicants can find the widest audience, as it houses over 930 million members from all over the world.
LinkedIn allows you to post one free job opening and follows a pay-per-click model if you want to increase the visibility of your job posting.
One of the oldest job sites on the internet, foundit (formerly known as Monster) is another great overall job site option comparable to Indeed.
Recruiters looking for part-time, full-time, or contract candidates can use Monster's employer subscription to access a wide pool of job seekers.
Handshake is the ideal job site for recruiters seeking to hire college students and recent graduates. There is no limit to the job postings you can put up, and it allows you to manage and promote virtual interviews. 
Handshake also lets employers and candidates sign up for virtual career fairs to further expand everyone's career opportunities.
Recruiters looking to hire freelancers should check out Guru. This job site lets you post unlimited job offers, find and hire expert freelance workers, and manage and pay them all in one convenient platform.
While you can put up as many job postings as you want, Guru gets 2.9% per invoice as a handling fee. You can bypass this by using e-checks or wire transferring your employees' pay.
If you're looking for blue-chip candidates for high-paying jobs, Ladders is the job site for you. Ladders is where you'll find experienced professionals, especially in the US and Canada.
Recruiters using Ladders on a free plan can put up ten job postings, have ten resume views, and ten emails per month.
With remote working becoming more mainstream, many employers have opened roles for remote workers. FlexJobs specializes in flexible work and remote working, with listings that are professionally vetted.
FlexJobs is the top and largest job site for hand-screened remote jobs, the downside being that it doesn't have a free option or trial. 
Formerly known as AngelList Talent, Wellfound is the ideal platform for recruiters who need to find employees for startups.
Wellfound's services are backed by more than 130,000 remote work companies and startups of all levels (notable examples include Spotify and Slack). 
Wellfound is unparalleled when it comes to transparency because it compels recruiters to provide candidates with salary ranges and equity options upfront, and information about a company's key figures.
PostJobFree is the top choice for recruiters on a budget. One of the best things about it is it lets recruiters post ten jobs per day, which are distributed across several other job search platforms.
Recruiters also have free-range use of PostJobFree's resume database. 
SimplyHired remains a favorite job site and search engine because recruiters can post their job offers for free across 100 other job sites with no limits. The only catch is that you'll have to pay to contact applicants you're interested in.
Tips for posting on job sites
After narrowing down which job site to go with, recruiters should keep these tips in mind when putting up job postings:
Job titles should be clear and descriptive to attract the right candidates.

Job descriptions should be detailed, engaging, and accurately reflect the position's responsibilities and requirements.

Job postings can be boosted with relevant keywords to help them rank higher in search results.

If applicable, job postings should cite location information to attract local candidates.

Take advantage of the tools and features offered by the job site to optimize your recruitment efforts.
Job sites are essential for recruiters, especially in today's employment landscape. Choosing and using the right job site allows open positions to be filled with the best talent, therefore setting a company on the right track.