Top Hubspot alternatives that you should try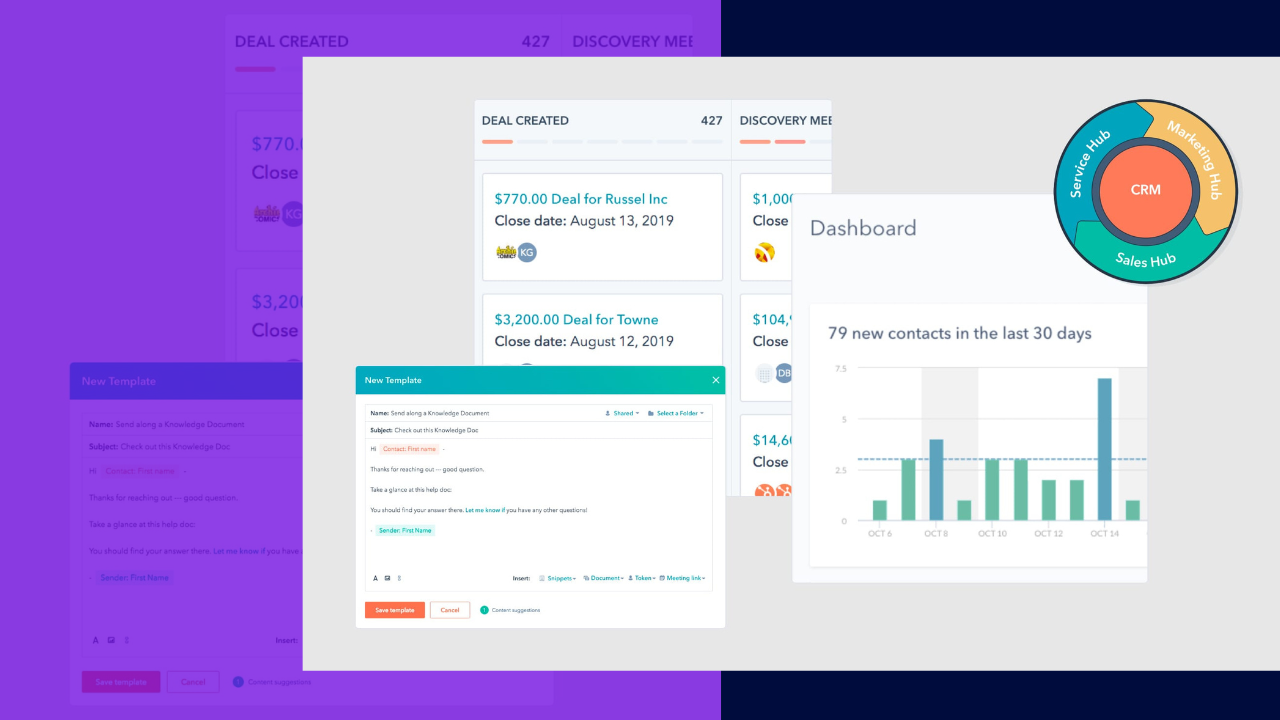 When it comes to sales and marketing solutions, Hubspot is one of the most popular and reliable platforms in the market. With more than 100,000 users in over 120 countries, the system is perceived to have more than 30% of market share worldwide.
Hubspot is most useful in streamlining business processes through its customer relationship management (CRM) platform. However, its disadvantages could be deemed as less ideal for growing businesses maximizing their budgets.
Good thing there are alternatives available for when you want to try cheaper, more flexible, or simpler systems. We have listed some of the top Hubspot alternatives in the market that you should try. 
Pros and cons of using Hubspot
Hubspot is a leading sales, marketing, and CRM tool utilized by small and large organizations worldwide. It integrates all your sales and marketing efforts into a single system, making your workflows more efficient.
Among similar CRM tools, Hubspot is one of the most convenient platforms, especially for small teams, since it allows you to start using the system for free. However, it also has some flaws that could discourage you from using the tool.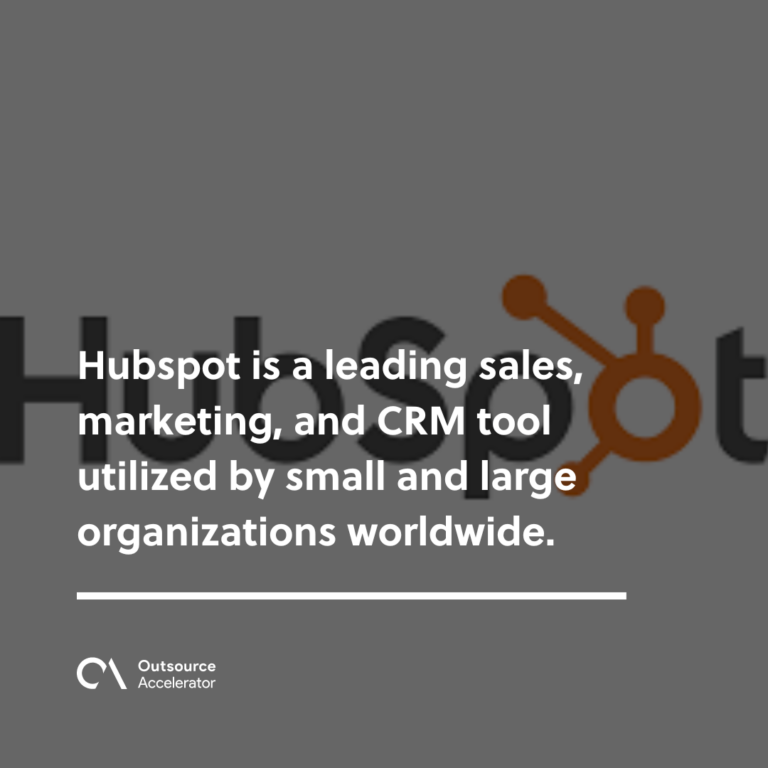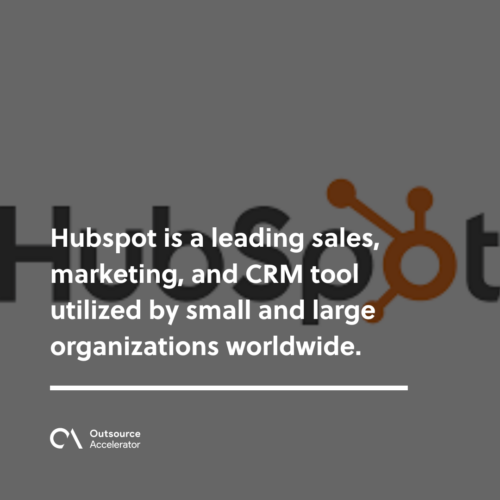 Before considering using Hubspot for your business, look at its benefits and drawbacks below.
Pros
User-friendly interface
Hubspot does not have a complex system, unlike other all-in-one platforms in the market. It maintains an intuitive and easy-to-use interface perfect for small teams new to sales and marketing automation.
Extensive resource library
The platform also features vast resources and learning materials in case users want to learn about sales and marketing. 
Hubspot Academy offers articles, video lessons, and courses updated regularly, covering topics such as lead generation and search engine optimization (SEO).
Wide integration
Not only that, Hubspot allows users to integrate any existing tool they use through their App Marketplace. This lets them search for available integrations, what functionalities are shared within the apps, and activate the integration in an instant.
Cons
Expensive to upgrade
As expected, Hubspot only offers basic features through its free version. While their paid plans start at US$50 per month, it only does much in terms of increasing limitations in free features and storing contacts. 
At the same time, each system has its own pricing plans. Getting all of their systems in one will be expensive. Not to mention the onboarding fees that come with them.
Forces an "integrated" platform
Existing users say Hubspot makes it difficult for them to use it as a single-use platform. While the app integration can be convenient for most of its customers, some are not always comfortable with using this feature.
Limited reporting
Hubspot only offers an overall report for some of your statistics. Some users say the platform is not as diverse and detailed in reporting compared to its competitors. It could lack other details such as patterns on how customers navigate a website.
What the top Hubspot alternatives offer
Hubspot is not the only automation platform that could work for your needs.
A lot of alternatives in the market have more comprehensive or specialized solutions offered to their users. Aside from price, some of the top Hubspot alternatives fare better in terms of the following.
Generating reports
In Hubspot, users have to get their reporting add-on to create custom reports. Meanwhile, most alternatives already include this feature in their plans, even for their free accounts.
Customized automation
Hubspot makes it difficult for users to customize dashboard templates, causing confusion at first. Its competitors offer better dashboard customization in case customers want to prioritize a metric or feature for better tracking.
Specialized feature
Users don't have to rely on Hubspot alone for their services. They can diversify their tools accordingly, making it easier to explore better features for email marketing, social media management, and more.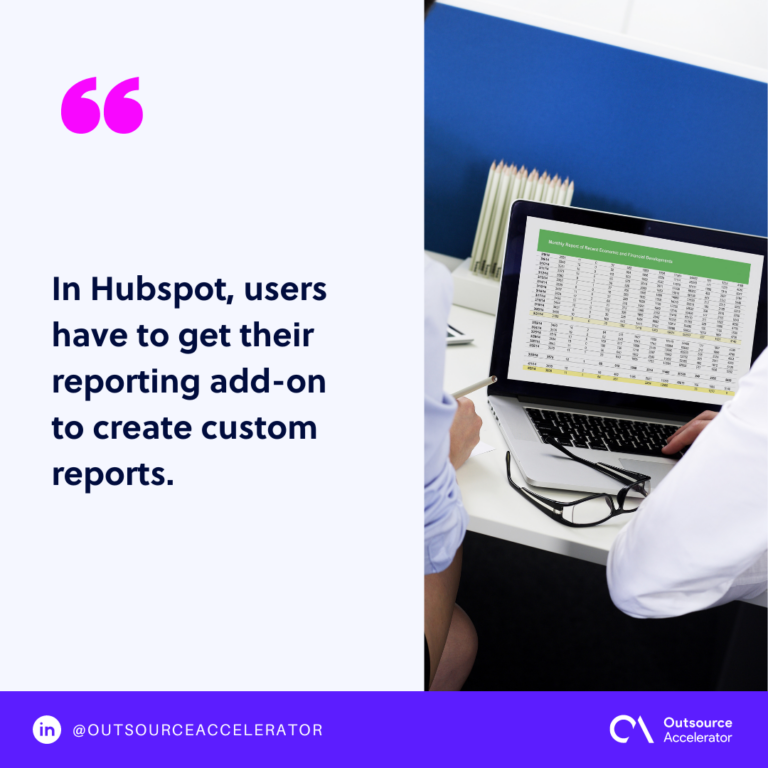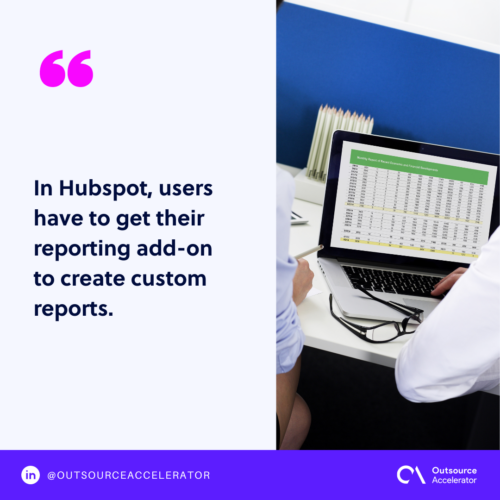 Top Hubspot alternatives you should try
ActiveCampaign
PipeDrive
Drip
Freshsales
GetResponse
EngageBay
Sendinblue
Ontraport
Wishpond
Aritic
The following are some of the top Hubspot alternatives if you need a cheaper, more specialized, or just a better option.
Price

: US$29.00/month

Free trial

? Yes

Opt out anytime

? Yes
ActiveCampaign gives optimal email marketing, automation, and CRM tools possible at a cost-efficient rate.
One of ActiveCampaign's highlights is its automation feature. The platform allows its users to customize and automate campaigns easier through their flowchart-style editor.
Used by thousands of customers worldwide, it is perfect for eCommerce businesses looking to strengthen connections with their customers.
Price

: US$12.50/month

Free trial

? Yes

Opt out anytime

? Yes
PipeDrive claims to be "the first CRM designed by salespeople, for salespeople." It is a perfect platform for both starting and established teams to automate sales processes
Compared to Hubspot, PipeDrive offers more reasonable prices for almost equal features. It allows users to add their deals through their campaigns, customize their sales funnel, and add custom elements they need for their processes.
Reports are also easier on the platform without paying additional fees, unlike Hubspot.
Price

: US$39.00/month

Free trial

? Yes

Opt out anytime

? Yes
Best suitable for eCommerce companies, Drip is a reliable tool for automated marketing processes, insights, and experience for shoppers worldwide.
Businesses use Drip for email marketing campaigns. It helps users build any desired automation, store contacts using eCommerce CRM, and categorize contacts according to their characteristics.
Though, unlike Hubspot, Drip does not offer design testing features.
Price

: US$15.00/month

Free trial

? Free account

Opt out anytime

? Yes
Freshsales is a great sales and marketing CRM alternative, especially for small businesses. It is also a cheaper option for Hubspot in case users need expanded features.
Freshsales offers various customization options and an easy-to-use interface, perfect for teams starting to digitize their sales efforts. While its free account lacks a report generation feature, upgrading to a paid plan is easy and flexible.
Customers can opt to get either their sales CRM option or their all-in-one Freshsales Suite plan.
Price

: US$15.58/month

Free trial

? Free account

Opt out anytime

? Yes
GetResponse is a simplified tool for email marketing campaigns, landing pages, and marketing automation.
Not only that, users rely on GetResponse for webinars and event streaming. The platform allows URL personalization, site encryption, and recording and streaming of online events and activities.
This is most recommended for eCommerce companies using webinars, online events, and email marketing for lead generation.
Price

: US$11.99/month

Free trial

? Free account

Opt out anytime

? Yes
If you are looking for an all-in-one suite cheaper than Hubspot, EngageBay is the perfect tool.
EngageBay lets teams open a free account for up to 15 users. An upgrade, meanwhile, starts at US$11 per month with added features for marketing, sales, and CRM. 
The platform's pricing and flexibility are perfect for teams who want to dip their toes first in sales and marketing automation. 
Price: US$29.00/month
Free trial? Free account
Opt out anytime? Yes
Sendinblue promises companies faster growth through their all-in-one marketing solutions. Companies utilize the platform for relationship marketing, covering channels such as chat, email, and SMS for marketing and sales efforts.
Sendinblue is most popular for its live chat feature. Clients can maximize this feature through a support agent or chatbot to help them answer any prompt. 
The platform is also known for its email marketing tools, where users can create dynamic and unique campaigns through their templates.
Price

: US$29.00/month

Free trial

? Yes

Opt out anytime

? Yes
Ontraport is the go-to for CRM and landing page design for small and medium businesses.
Ontraport provides a unique way to organize contacts and leads in their CRM – through a business-card style organization. At the same time, users are provided with comprehensive tools for creating landing pages, from lightboxes to A/B testing and upsells.
eCommerce sites prefer to use the system for marketing and payment processing.
Price

: US$49.00/month

Free trial

? Yes

Opt out anytime

? Yes
Wishpond has the premium automation features same as Hubspot but without the hefty price tag.
Aside from EngageBay, Wishpond is one of the reliable all-in-one sales and marketing solutions that serves as an alternative to Hubspot. Their drag-and-drop editor makes email campaign creation easier and more flexible.
Free trial

? Yes

Opt out anytime

? Yes
Lastly, Aritic boasts a wide range of marketing, sales, and support solutions for companies of all sizes and industries.
Aritic's services are divided into three: PinPoint, Sales, and Desk. Each of their features is designed to improve their client's relationships with customers through prebuilt workflows, integrated customer data, and activity records.
Choosing a Hubspot alternative to try for your business
Hubspot as an online tool is suitable for medium to large businesses willing to maximize its feature regardless of the price. Startups and small teams can still make use of the platform as long as they understand its limitations.
But if you want to get the best tool possible that would not hurt your budget much, you can opt for some of the best alternatives listed above. At the same time, consider the following aspects on deciding which alternative you should try.
Goals

. First, consider what goals you want to achieve and how a specific tool can help you achieve them.
Functions

. You might deem some of Hubspot's features irrelevant to your processes. For this, you can check some of the alternatives that would most fit your requirements.

Capacity

. Some tools have a bigger capacity for contacts and storage compared to Hubspot. This helps you manage your network easier at a more efficient rate.
Choosing the right alternative for your business can be easier once you know the qualities to look for.