The right way to outsource, according to Cloudstaff CEO Lloyd Ernst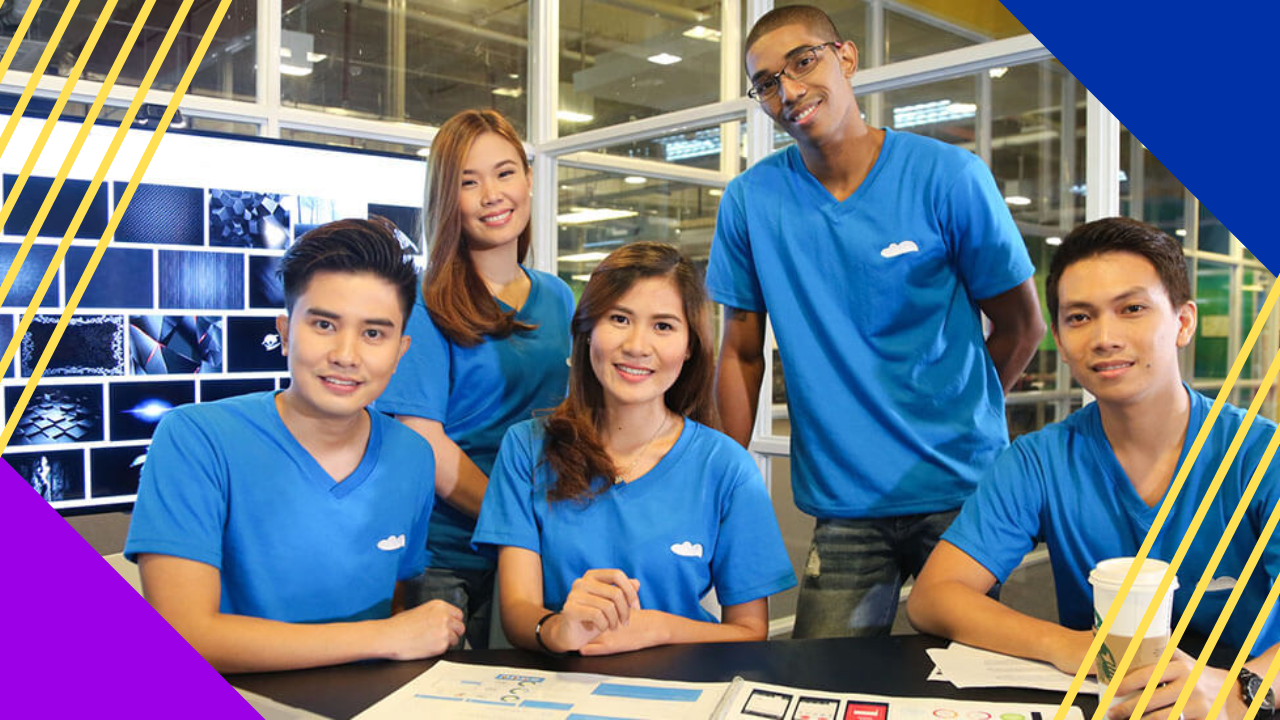 The right way to outsource, according to Cloudstaff CEO Lloyd Ernst
There have been record numbers of companies looking to offshore outsourcing to salvage their businesses due to the adverse effects of the COVID-19 pandemic. Outsourcing, while a countercyclical industry, still needs to be studied by companies before plunging and diving in headfirst.
Top outsourcing tip for starters
While talking to Derek Gallimore at the Outsource Accelerator Podcast, Cloudstaff CEO Lloyd Ernst advised those interested in outsourcing "to start with the low hanging fruit," – meaning, choosing something that is surely going to be successful. Lloyd said people make the common mistake of starting with getting a virtual assistant (VA), not knowing that being a VA "is one of the hardest roles to perform." It takes years and years to train a great VA.
Instead of choosing VAs, Lloyd recommends starting off with accounting or back office admin work. Once you've got that up and running, then you can quickly start to the next component. Lloyd added that if you're pushing through the next step by hiring a VA, it's much better if you put a team of VAs together "to make sure that there is no single point of failure in those teams."
However, before outsourcing, make sure that your business is still alive, capable, and up-and-running. According to Lloyd, "If a process is broken onshore, moving it offshore isn't going to fix it. It's just going to amplify the problem."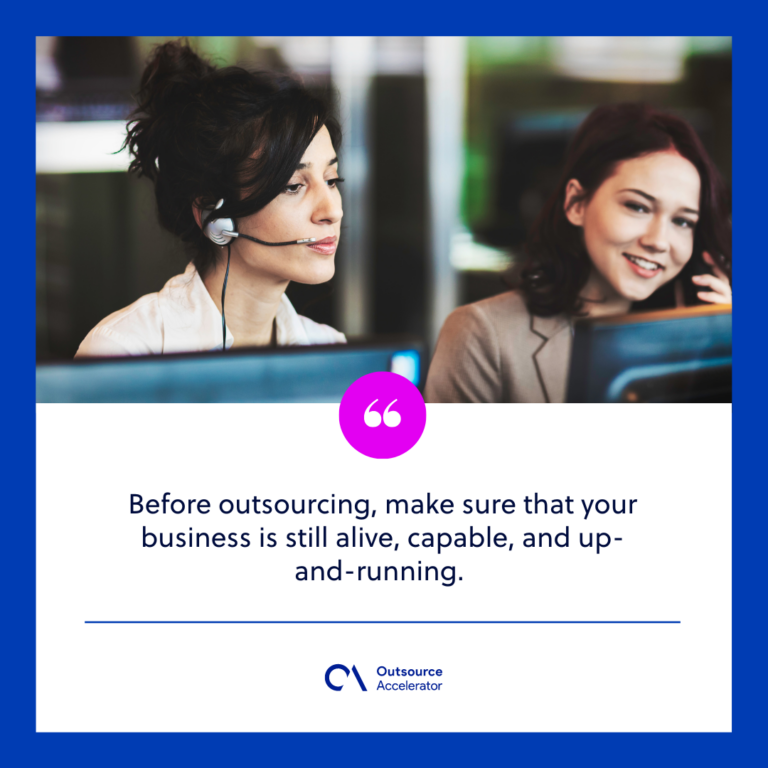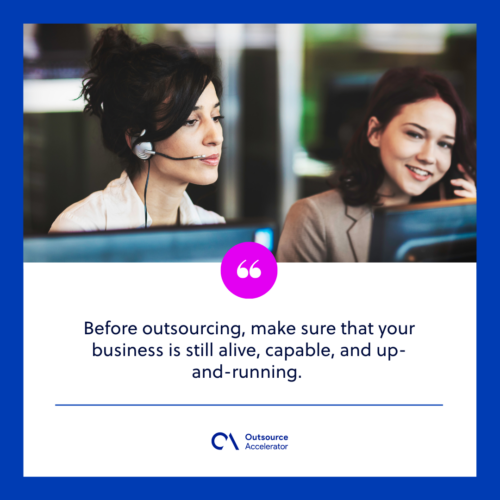 Taking the right first steps to outsource
If you haven't already taken the first steps to outsource, Lloyd suggests having the conversation with your team and listening to various outsourcing stories. Listen to success stories, listen to what works, and take note of the practices that do not work or add value to the business. He emphasized starting with the low-hanging fruit, getting that initial team operational, learning from that move, overcoming challenges, and then applying what you learned when expanding other areas of your business.
Having the initial conversation is "just as important" as making the move itself. Lloyd suggests starting some conversations inside the organization, like "If we did have a team to be able to support us, how could this be used to unlock value inside the business?" Facilitation of these conversations is really important, as this topic is not something you can get through and dump on a team overnight.
Remote working post-pandemic
The quarantine restrictions caused by the COVID-19 pandemic have forced employees to slowly adapt to the work-from-home (WFH) trend. Remote work has then given birth to a new generation of employees – The Generation R.
Generation R is the group of individuals who have "developed new skills, embraced new paradigms, and re-adjusted their world view" during the course of the lockdown. These workers are: (1) proactively preparing for the new normal; (2) finding productivity in remote work; (3) prioritizing personal and professional balance; (4) are becoming more environmentally-conscious.
For Lloyd, he sees the near future of work as businesses needing to refine their focus and finding the key drivers in the business. One of the company's "fundamental beliefs" in the next five years with businesses is that "businesses are going to be smaller." Through the pandemic, the global business community was given a lesson on working from home, working remotely, and working from the cloud.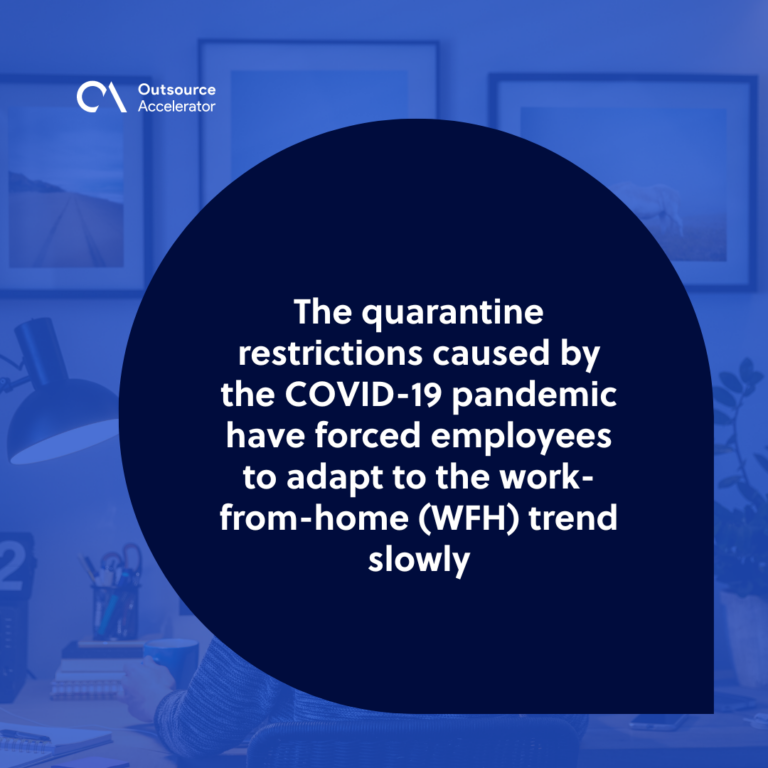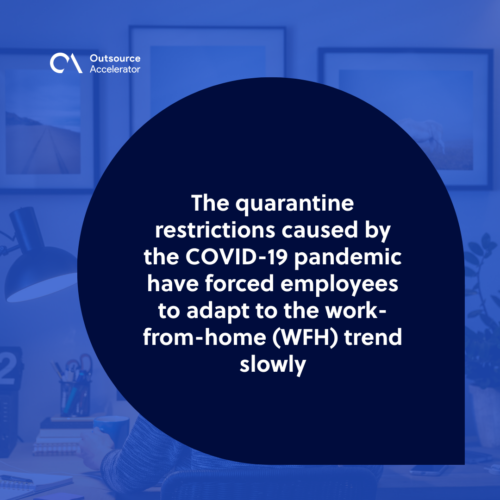 Cloudstaff as an outsourcing partner on the 'new normal'
Automation is a modern solution for modern businesses. Digital transformation has improved business functions and has pushed business owners to be more innovative. However, with the great power of automation also lies in some challenges.
As tasks become more automated, Lloyd says Cloudstaff's goal is to "be the ones who automating the tasks, not the ones who are being replaced by the automation."
Cloudstaff started in 2010 with a small team of seven people. As a result of successful expansion and experienced local talent, the firm is enjoying remarkable growth throughout the years. Cloudstaff is committed to providing world-class services and the highest level of customer satisfaction by creating new and innovative technologies specifically designed for the industry.
Today, Cloudstaff employs 2500 staff and contractors across six different locations. Lloyd stated that the firm is potentially expanding and establishing its footprints in the United States, India, Australia, and the United Kingdom.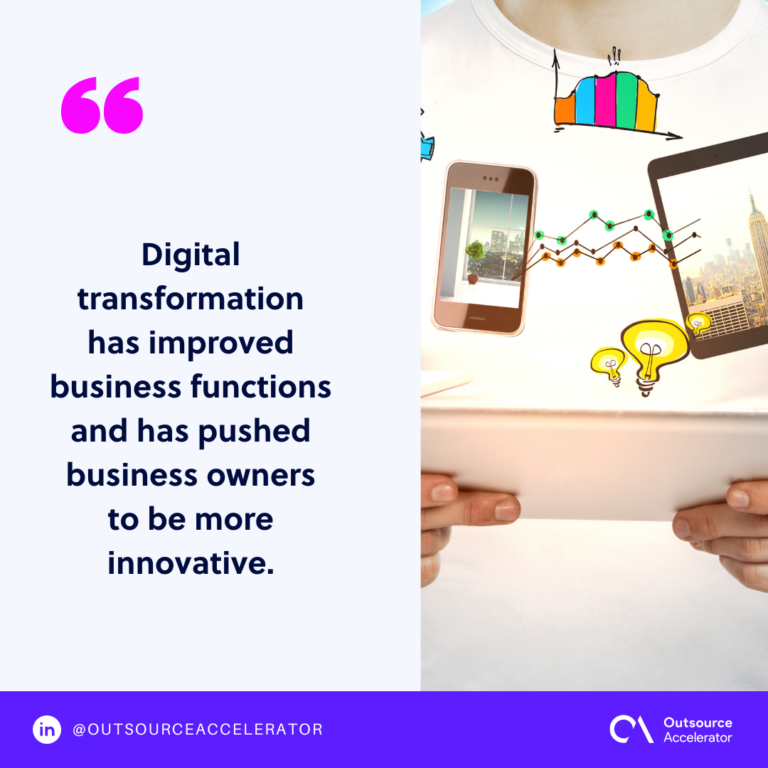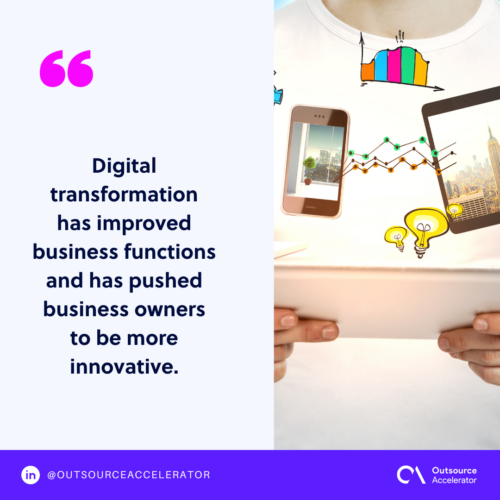 Cloudstaff's pricing and structuring
Cloudstaff offers an unbelievably simple solution that makes workforce expansion easier and more cost-effective. Lloyd also sees the firm as a "high volume, low margin" business, so the firm tries to get clients involved in owning the process that's being performed.
It's difficult to put an exact figure on how to charge clients because it all comes down to the quantum of the value. Lloyd said that "when you're adding more value to the customers, customers are happy to pay." Lack of perceived value will make clients think if they're getting all the bang they're paying. Of course, every client wants to get the most out of what they pay.
During the recruitment process, the firm's account managers will work with clients to determine their specific requirements. Recruitment Services will present candidates who meet the criteria and encourage the clients themselves to do the interview.
Cloudstaff provides skilled workforces supported by custom software, procedures, and processes specifically tailored to every client's needs. For more information, feel free to visit their website at www.cloudstaff.com or reach out via email at [email protected].