Welcome to Inside Outsourcing: The Outsourcing Week in Review
THE WEEK IN REVIEW
Asia-Pacific's (APAC) Business Process Outsourcing (BPO) industry grew by 18% during the third quarter of the year – this is an increase of 178% compared to last year's growth figures. Technology research and advisory firm Information Services Group (ISG) said that the strong demand in the outsourcing market came from businesses who wanted to rapidly digitize their operations amid the pandemic.
Of course, that is not the only sector that is flourishing in the region. New Zealand's Minister for Small Business Stuart Nash said that Micro, Small, and Medium Enterprises (MSMEs) is an "economic powerhouse" in the Asia-Pacific region. The MSME sector accounts for over 97% of businesses in the region, 60% of the labor force, contribute 40% to 60% of economic growth, and have shown their resiliency during the COVID-19 health crisis. In response to this, Asia-Pacific Economic Cooperation (APEC) ministers promised to support innovative and environmentally sustainable practices in the sector as the region starts its recovery.
Over on the other side of the world, rising outsourcing powerhouse El Salvador is enjoying a boost in software and BPO demand as nearshoring continues to attract more clients. The country's strong infrastructure and quick adoption of remote work enabled local and foreign companies to continue operations despite the lockdowns. The Office Gurus (TOG) President, Dominic Leide, called El Salvador a "hidden gem" as it competes with other nearshore destinations. Their South American neighbor Guyana is also experiencing strong economic growth. Projections of its 2021 Gross Domestic Product (GDP) increased to 20.4% from an earlier forecast of 16.4%, and the country's economy is expected to grow by 48.7% in 2022. The International Monetary Fund (IMF) stated that the oil and gas sector helped the country's local economy recover. If the projections are true, then this would be the highest level of economic growth in the whole Caribbean region.
In other news, alternative investment management firm Blackstone expanded its operations in the IT-BPO sector by acquiring a majority stake in visa outsourcing services provider VFS Global. Its previous owner Swedish private equity firm EQT Partners will retain a 15% stake in the company while Founder-CEO Zubin Karkaria will keep the remaining 10%. Karkaria said that this partnership will help VFS reach a "market-leading position" in the industry. In South Africa, meanwhile, two tech giants are exploring the local scene there. Customer service software developer Novomind AG recently launched its operations in the capital city of Cape Town. The company aims to build an "impressive digital footprint" across the country through its advanced software solutions. In Johannesburg, hyper-scale data center provider Vantage Data Centres has begun the construction of its R15 billion (USD1 billion) worth state‐of‐the‐art campus. The city's rich IT ecosystem, fast fiber connectivity, and renewable energy convinced Vantage to build their first-ever data center in the country and on the whole African continent. We're happy to know that global businesses are thriving even amid the pandemic.
An increase in recruitment for IT security roles suggests that businesses are doubling down on their efforts to protect their data. Cybersecurity job postings take up 20% of IT hiring activity this year, compared to last year's 18%. According to Tim Herbert, EVP for research and market intelligence of IT industry trade association CompTIA, the rise of security issues and ransomware threats in the hybrid work model brought on a tight cybersecurity labor market in every industry across the globe. Riding on a strong Q2 revenue boost, IT consulting company Infosys is planning to expand its college graduate hiring program to 45,000 people this year. Infosys COO Pravin Rao said that they are continuing their goals of strengthening the "employee value proposition" by providing health and wellness measures, reskilling programs, compensations, and career growth opportunities.
Circling back to APAC, nearly half – 46.2% – of companies are struggling with their search for "quality" employees. A survey from Recruitment Process Outsourcing (RPO) provider Cielo showed that the skills shortage is the main root of this problem. Meanwhile, another study is showing that students and recent graduates are now reassessing their career choices in light of the COVID-19 outbreak. According to a survey conducted by The CFA Institute, about 24% of the respondents felt that they're underqualified, while 23% are concerned about the low pay in their desired career sector. Further, the majority of the respondents (85%) believes that upskilling could increase their chances of landing employment.
Recently, there has been increasing discussion of the four-day workweek. Now, South Africa is starting to take it seriously.  South African companies could possibly implement a four-day workweek since industry experts are saying that this structure is potentially more productive than the regular workweek. Corporations — including Unilever, New York-based American fast-food chain Shake Shack, e-commerce firm Shopify, and Microsoft Japan — have already implemented this in their SA centers. Spain, Japan, and New Zealand have also started their pilot test on this new work model.
What do you think about implementing this set up here in the Philippines?
Governments are now looking to regulate social media and the potential harm that it could bring to users. India's Ministry of Electronics and Information Technology (MeitY) is discussing a new IT law that will deal with the "present and future circumstances" of the internet. In addition to the current IT Act of 2000, the new law will add provisions covering social media platforms and new tech innovations such as blockchain, bitcoin, and darknet. In the United Kingdom (UK), members of the parliament are set to debate an online safety bill that requires tech firms to protect their users from harmful content posted online. Conservative MP Damian Collins said that the recent testimony of Facebook whistleblower Frances Haugen before the US Senate Commerce subcommittee reaffirmed the need for a regulatory system. If passed, this legislation is forecasted to set the tone for social media regulation around the world. Meanwhile, China has continued to shock observers with its progressive lockdowns of a range of private sector companies.  This week, China has barred online gamers under the age of 18 from playing on weekdays and limited their play to just three hours most weekends.
Let the social media wars begin!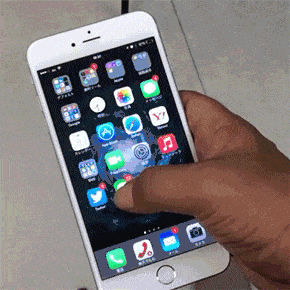 Tuesday, October 19, 2021
NEWS THIS WEEK
18 October 2021
15 October 2021
14 October 2021
13 October 2021
12 October 2021
Read more Inside Outsourcing Newsletters here: