Welcome to Inside Outsourcing: The Outsourcing Week in Review
THE WEEK IN REVIEW
Despite the ongoing war, Ukraine's Information Technology (IT) outsourcing industry is now back in action and awaiting new clients. The government said that this quick comeback is thanks to the  steady supply of electricity, uninterrupted internet services, and relocating their tech workers into safe locations. To sustain the economy, Ukraine is urging companies to invest in tech outsourcing and open more jobs for their citizens. IT outsourcing is the country's third-largest export, recording a 36% growth in 2021 and employing around 285,000 professionals across the country.
Jamaica is also making moves to sustain its Business Process Outsourcing (BPO) sector's growth. The Jamaican government recently opened its new tech park called Portmore Informatics, commissioned by Prime Minister, the Most Hon. Andrew Holness. Calling Portmore the "Silicon Valley of Jamaica," Holness said that the town is the most ideal place to build a tech park due to its high concentration of university graduates. The PM added that the project aligns with the country's goal of helping its citizens thrive through working in the global services industry. Jamaica's IT-BPO industry is the "fastest-growing employment-creation business" in the country.
The Fourth Industrial Revolution calls for more digitally-skilled employees — something that Sri Lanka and South Africa are now tackling. Sri Lanka's national IT-BPM chamber SLASSCOM signed a memorandum of understanding (MOU) with the STEMUp Educational Foundation to generate the industry's next generation of top talents. The program will help fresh graduates and skilled professionals apply for internship opportunities in the tech and outsourcing sector. SLASSCOM will utilize STEMUp's internship portal CareerLink to connect Jamaican talents with employers locally and globally. At the same time, the youth-led organization Digify Africa, financial services provider Stanlib, and the Industrial Development Corporation (IDC) are partnering up for a digital skills course for young professionals in Northern Cape, South Africa. The 10-week initiative will be a free learning opportunity aimed at addressing the digital skills gap in the country. Digify stated that course graduates will go through a one-year support program to help them thrive in the workplace and link them to available business opportunities in the tech industry.
Software data and insight provider SoftwareReviews published its 2022 Contact Center as a Service (CCaaS) Data Quadrant which names the top four providers in the enterprise software market this year. The winners have been named Gold Medalists based on the feedback gathered from software buyers via an online survey. Included in the list are contact center software firms Five9 Virtual Contact Center, Avaya OneCloud, Genesys Cloud CX, and NICE. These firms are ranked by a composite satisfaction score (CS) that averages end-user evaluation across four different areas — namely, net emotional footprint, vendor capabilities, product features, and likeliness to recommend.
Congrats!
Speaking of Avaya, the tech giant had expanded global collaboration with Microsoft Corp. to integrate the Avaya OneCloud portfolio with Microsoft Azure. This deal aims to provide organizations with more options to increase their productivity and customer engagement with reliability, agility, and scale. Avaya Senior VP for Strategy and Alliances David Austin said that Microsoft's global reach will help ensure the rapid deployment of the cloud solution to their joint customers. Meanwhile, software companies Qualtrics and SAP are also set to work together in bringing Qualtrics XM Discover's AI and machine learning capabilities into SAP Service Cloud. This partnership aims to deliver advanced contact center analytics into an intelligent customer service platform to help organizations offer more empathy in every customer interaction. SAP Customer Experience President & Chief Product Officer Ritu Bhargava said that organizations who would benefit from this deal "can unlock deeper customer understanding [and] take real-time action to streamline their business processes" to improve customer experience and increase the client's lifetime value. This contact center solution is expected to be available in the H2 2022 to SAP Service Cloud and Qualtrics XM Discover customers.
In more partnership deals, BPO solutions provider transcosmos Korea is partnering with cloud contact center market leader Genesys to gain access to Genesys Cloud solutions and serve as its official reseller. As per the agreement, transcosmos Korea will provide system integration services — including pre-implementation consulting, cloud platform development, and post-implementation customer support — to its clients who are interested in Genesys' products. transcosmos will also develop, sell and deliver programs (APP) that are integrated into Genesys cloud solutions as a partner of AppFoundry. transcosmos Korea President and COO Kwon Sang-chuel said that they are looking forward to offering "Genesys' cutting-edge cloud solutions and services to clients at a reasonable investment expense…"
More partnerships are on the horizon as unified customer experience management platform Sprinklr signed a deal with customer engagement platform Twilio to combine their services and create the next generation of contact centers. According to both companies, merging Twilio voice and SMS technology with Sprinklr Modern Care customers with each other will enable the customers to access a "comprehensive, cloud-based platform for true omnichannel customer care." Sprinklr Founder and CEO, Ragy Thomas said that this partnership will allow them to "offer digital-first care that will help improve satisfaction, limit risk, and reduce cost" in contact center operations.
Cloud-based omnichannel software provider Bright Pattern recently released its native technology called Remote Assist. This new application aims to help users take control of another user's desktop for easier training, faster problem resolution, and increased customer issue resolution speed. Remote Assist will also allow agents to deliver faster, more personalized customer service by allowing agents to quickly guide customers and resolve their issues.
It seems that this year will be the year of new contact center solutions!
On to expansions. International contact center operator CCI Global announced that it is opening a new "purpose-built, state-of-the-art office" in Tatu City, Kenya amid unprecedented demand for the company's young, highly skilled workforce. This latest expansion is expected to create more than 4,000 employment opportunities for Kenyans. CGI Global COO Mark Chana that the firm's services in the country — "which serves well-known American, British, Australian, and other international brands" — are accelerating due to the dynamic workforce, quality of the service, and operational excellence. The facility at Tatu City is scheduled to be completed by the fourth quarter of 2023. Air New Zealand (Air NZ) is also looking for 200 call center employees to address the increasing number of bookings fielded by its customer support team. Due to the easing of COVID-19 restrictions, the airlines' call center team is under strain as citizens are scrambling to organize their air travel. Air NZ Chief Customer and Sales Officer Leanne Geraghty acknowledged that the high demand prevents them from providing "the level of service we're known for." That is why, aside from hiring additional members, Geraghty said that they have already redeployed their existing personnel to the call center department to help out with the calls.
A few days after inaugurating its new president, the government of Costa Rica declared a state of emergency (SOE). This comes after ransomware hackers crippled the country's government agencies and computer networks. BLP Legal Costa Rica Director Leon Weinstok said that the cyberattack "severely affected the country's functions", preventing agencies to perform their jobs. The SOE declaration gives President Rodrigo Chaves the authority to hire external cybersecurity experts without waiting for permission from the country's legislative assembly. Conti, one of the most destructive active ransomware gangs in the world, is responsible for the attack.
Workers are now feeling the pressure of flexible working. In the United States, 41% of employees are reporting an increase in burnout this year. According to recent research from talent solutions and business consulting firm Robert Half, this could be attributed to people being uncomfortable with discussing their burnout issues with their bosses. Additionally, about 70% of professionals with flexible arrangements said that they are working more hours than before the pandemic. Robert Half Senior Executive Paul McDonald said that remote work prevents managers from spotting signs of burnout on their staff. McDonald suggested that managers should "establish regular check-ins, set expectations, and encourage staff to speak up if they're feeling overwhelmed" to prevent their team from quitting due to burnout.
How about moving to a beautiful city while working remotely? According to real estate firm Savills, Lisbon — Portugal's capital city —  topped the list of best places to live for digital nomad executives. Lisbon was placed in the no.1 spot due to Portugal's high quality of life, low pollution, and favorable climate. Savills Portugal Head of Residential Ricardo Garcia said that tech executives are also drawn by the city's "burgeoning status as a tech hub," low real estate costs, and strong local talent pool. Portugal's southernmost region, the Algarve, also took the fourth spot on the list.
Another reason to love Portugal!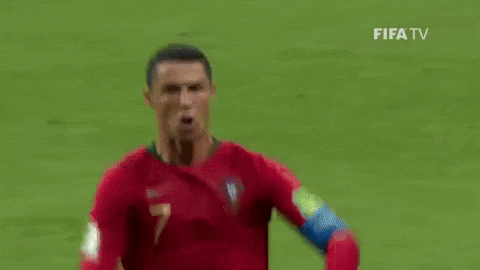 Tuesday, May 17, 2022
NEWS THIS WEEK
16 May 2022
13 May 2022
12 May 2022
11 May 2022
10 May 2022
Read more Inside Outsourcing Newsletters here: