Welcome to Inside Outsourcing: The Outsourcing Week in Review
THE WEEK IN REVIEW
The IT services market is poised to grow to US$6.36 billion at a compound annual growth rate (CAGR) of 4.04% between 2022 to 2026, said global technology research and advisory company Technavio. In a newly-released report, Technavio said that the industry will be boosted by the increased adoption of edge computing, the gradual shift to cloud-based IT services, and the incorporation of predictive analytics in managed security services. However, the research firm warned that several outsourcing risks, shortage of domain expertise, and lack of quality standards in SLAs (service-level agreements) could challenge the growth of the market.
Ukraine's IT outsourcing industry remains resilient despite the four-month-long war with Russia. Ukrainian IT Industry Association President Vitaly Sedler disclosed that 80% of their IT workforce was able to go back online four days after the war started, while overall productivity hit 95% only one week after. Ukrainian Minister for Digital Transformation Mykhailo Fedorov added that Elon Musk's satellite internet provider Starlink helped their critical infrastructure to function continuously. According to the digital association Bitkom, Ukraine is an "important development partner for the digital economy in Germany" due to its many young tech companies and IT specialists.
The tech boom continues in the US as IT job postings grew by 83% year-on-year in May. According to a report released by employment agency DHI Group, this uptick is fueled by an evolution away from legacy systems, strengthening of cybersecurity infrastructure, and other ongoing digital transformation initiatives. DHI CEO Art Zeile said that this year remains to be "one of the best markets for tech talent that we have ever seen." DHI's report also noted that more than one million tech roles are still vacant in the United States (US) as only about 85,000 new computer science graduates are entering the workforce each year. India, specifically, saw a 30% rise in its tech talent demand in the same period. TimesJobs and Techgig Business Head Sanjay Goyal said that the sector is "witnessing a boom in its business like never before" as it crossed the US$200 billion mark in revenue in FY22. With offices calling for a full-time office mandate in the country, Goyal predicts that the sector is "likely to continue this growth momentum going further."
However, the Reserve Bank of India (RBI) suggests toning down the excitement over IT outsourcing as there could still be risks. In a draft master, the RBI stated that there should be regulated entities that will closely monitor such operations to mitigate the dangers in these deals. The bank recommended that regulated entities build appropriate contingency and exit strategies. The RBI's observations come at a time when it is considering a mandate for domestic processing of payment transactions to ring-fence India's local payment systems.
Mergers are trending this week as three companies announced the deal of a lifetime! Business Process Outsourcing (BPO) provider Allsec Technologies is set to merge its operations with staffing and outsourcing services firm Quess Corp after approving a Scheme of Amalgamation for the merger last June 22. Upon completion of the deal, public shareholders of Allsec will receive 74 shares of Quess for every 100 shares held in Allsec. At the same time, Professional Employer Organization (PEO) and HR outsourcing provider EmPower HR is now a division of its Arizona counterpart Vensure Employer Services. EmPower HR President Scott Carter said that the partnership would help the company pursue a range of growth opportunities while staying focused on the vital work of supporting small-to-mid market businesses. Carter is set to remain in his role as company president, along with the entirety of the existing leadership team.
Global contact center services provider Sitel Group is in discussions for a merger with Luxembourg-based IT service management firm Majorel. Sitel said that the deal will allow them to establish a new global leader in customer experience (CX) services. Upon execution of the merger, Majorel Group Luxembourg S.A. will be dissolved in place of a new, bigger company that is expected to employ over 240,000 staff across 55 countries, supporting over 1,000 customers across all major verticals.
Call center customer service wait times increased threefold while worker turnovers rose to 300% during the pandemic. According to a survey by call center analytics firm CallMiner, callers were "so desperate" for human contact during lockdowns that they started talking about the pandemic, the vaccines, and the political climate — contributing to the slowdown of services. About 68% of respondents said the phone became a new "empathy channel for customers" amid the pandemic, while remote work made it possible for employees to switch to other types of jobs quickly, thus raising the turnover rate in the sector. Going forward, Jeff Christofis, Vice President and Practice Lead of contact center solutions provider KellyConnect, sees the industry settling into a hybrid arrangement to appease the stressed-out workforce.
Speaking of contact center agents, global customer experience (CX) technology and services innovator TTEC Holdings launched the new cost-saving outsourcing service Adapt Now. TTEC Chief Marketing Officer Nick Cerise explained that the new service will help drive CX outcomes and drive digital engagement to enable operational efficiencies. The new solution will also rapidly deploy proprietary AI-enabled digital transformation applications to help identify cost savings and CX improvement opportunities across six categories — outsourcing expansion and diversification, geographic diversity, work-from-anywhere opportunities, leveraging digital channels, intelligent automation, and workforce optimization. Adapt Now was recently demonstrated at the Customer Contact Week (CCW). Meanwhile, software firm Dialpad introduced its new real-time, predictive engine to calculate customer satisfaction called AI CSAT. The new tool is part of Dialpad's Customer Intelligence platform that will infer customer satisfaction (CSAT) scores automatically from every customer interaction using machine learning algorithms. The data is gathered from 100% of calls, so contact centers can improve how they measure customer satisfaction. According to early access reports, customers have reported up to a 15% improvement in CSAT scores within the first three weeks of using the tool.
South Africa-based computer support and services provider Datacentrix inked a deal with its French counterpart Aircall.io to become its qualified reseller partner. Aircall's 100% cloud-based phone and software is an accessible, transparent, collaborative, easy-to-set-up system for call centers to use and scale their operations. Datacentrix eNetworks Solutions Architect Gradwell stated that this partnership will provide a cost-effective solution for South African call center clients and allows them to "take advantage of a market-leading enterprise architecture that offers advanced analytics and one-click native integration into hundreds of business systems."
Four-day work week or remote work? About 60% of full-time Southeast Asian (SEA) employees prefer the latter. Software company Qualtrics reported that despite various reports of the benefits of a four-day work week, SEA professionals believe that it would have trade-offs to their current work. Some 72% of respondents are expecting to work longer hours if they are asked to work for only four days, while 58% said that their clients would be frustrated and company performance would suffer. With organizations rethinking their working arrangements, the Qualtrics report highlights the importance of aligning the new programs adopted by any company with the needs and expectations of their employees. In neighboring South Korea,  53.1% of workers listed remote work among their conditions for choosing a company to apply for. According to the online recruiting company Saramin HR, 61.1% of respondents said that they want to continue working remotely to avoid the stress of commuting, while 59.4% seek an improved quality of life. In fact, the need for remote work is so huge that eight in 10 surveyed workers are willing to overlook a company's negative conditions if they could work from home.
American customer service agents are also chiming in on the debate. In the latest survey conducted by AI cloud company ASAPP, 85% of them said that they would rather work full-time at home. This comes as several contact center firms were reportedly looking into new ways to make their agents more successful in their jobs. ASAPP Chief Strategy Officer Macario Namie said that a full-time WFH model will need new investments in technologies that could transform contact center agents' productivity "beyond the constraints of incremental technology." Over the last 20 years, the number of customer service agents in the US increased by 53% to 3 million.
Taiwan, on the other hand, already came up with a solution to reduce its attrition rate. About 44.8% of Taiwanese firms are planning to raise wages during the second half of the year to retain talent. Yang Tsung-pin, the spokesperson of online bank yes123, said that this could help people survive the country's high inflation. However, Yang stated that it would be "wise" for companies to adopt a conservative pay as ongoing virus infections drove 16.3% of companies to cancel early plans of wage increases. According to government data, the real average wages during the January to May period shrank 0.23% to NT$41,605 (US$1399) compared to 2021 after factoring in consumer price increases.
Interesting take on this matter.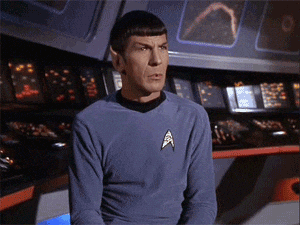 Tuesday, June 28, 2022
NEWS THIS WEEK
27 June 2022
24 June 2022
23 June 2022
22 June 2022
21 June 2022
Read more Inside Outsourcing Newsletters here: