Welcome to Inside Outsourcing: The Outsourcing Week in Review
THE WEEK IN REVIEW
Asia Pacific's (APAC) BPO (Business Process Outsourcing) sector has recorded a record-breaking Q2 performance!
According to research conducted by advisory firm Information Services Group (ISG), APAC's managed services and outsourcing market grew by 148 per cent to US$129 million in Q2 – its best quarter in two years. In addition, the APAC managed services market had an 87 per cent year-on-year increase in annual contract value in the same quarter.
Fiji's outsourcing sector has been able to secure over 5,000 contracts, which is expected to generate around 6,000 employment opportunities. According to BPO Council Executive Director Shagufta Janif, some BPO companies in the country doubled their workforce amid the pandemic. Outsourcing powerhouse India is ready to ramp up its IT spending, as it is expected to utilize technological products and services worth $92.7 billion in 2021 – an eight per cent increase from last year. According to Gartner Senior Research Director Naveen Mishra, over 60% of the IT spending is from large enterprises.
Countries all over the world are really taking a deeper interest in the flourishing BPO industry. In  Nigeria, experts are encouraging the national government to boost its services exports and explore the outsourcing sector to increase employment and economic development. Economist Tokunbo Afikuyomi cited data from the World Bank which suggested that if Nigeria used the services angle to take advantage of the AfCFTA (Africa Continental Free Trade Agreement), around 200,000 jobs could be created.
Though it's not all plain sailing for the industry as employees come to terms with the new normal. In Southeast Asia, an EY survey revealed that 80% of employees prefer working remotely post-pandemic. The survey also found that around 60% of the 16,000 respondents are considering leaving their job if it doesn't offer a Flexible Work Arrangement in the new normal. This data supports the forecast of Knight Frank Malaysia's Teh Young Khean. Teh projected that Malaysia's office market will be slower in the next three years as companies readjust their long-term plans.
On the other side of the world, remote work in Latin America also increased tenfold due to COVID-19 restrictions. In a recent study by the International Labor Organization (ILO), the rate of remote working population in the region jumped up to 30%.
Xbox Game studios is looking to "possibly" buy a game studio in India. Xbox Game Studios head Matt Botty said the company's vision requires a "several-hundred-person" facility to build a studio in the country. Additionally, leading tech firm HCL Technologies has announced a five-year agreement with Fortune 500 firm, The Mosaic Company. HCL will provide Mosaic's digital transformation and managed services, as it develops the latter's global application and infrastructure environments.
In other BPO news, France-based multinational BPO company Webhelp is looking to acquire CX services firm OneLink. While the acquisition is still subject to the approval of regulatory authorities, it is set to give Webhelp wider access in Latin America. The merger is also set to leave Webhelp with over US$ 2.4 billion in combined revenue in 190 locations across 55 countries with 90,000 employees worldwide.
In Egypt, Raya Customer Experience (RCX) has acquired 85% of the shares of outsourcing firm Gulf CX in a $12.2 million deal. RCX CEO Ahmed Refky expressed his pleasure in the successful deal, noting that this will help the company "increase its market share and expand its operation" in the Gulf region, particularly in Saudi Arabia. Indian IT firm Cyient announced that they won a contract to support a major land records digitization drive in the United Kingdom. Cyient, together with its partners Xerox and Esri UK, will support Her Majesty's Land Registry, the UK government's land records bureau. They will digitize nearly 26 million titles – or around 87% of the landmass of England and Wales.
Digital security must be emphasized now more than ever as ransomware attacks start to become a normal part of the operational landscape. In a single unfortunate event, between 800  to 1,500 businesses around the world were affected when a ransomware attack impacted American IT company Kaseya last week. It has been reported that the hackers responsible for the breach demanded $70 million to restore all the affected business data. Kaseya CEO Fred Voccola refused to say whether he'd take the offer.
It's a scary world when your data can be held for ransom…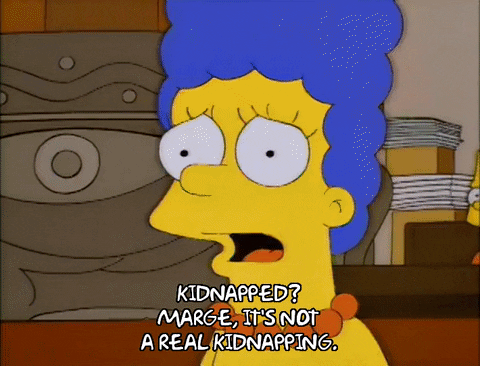 Tuesday, July 20, 2021
NEWS THIS WEEK
19 July 2021
16 July 2021
15 July 2021
14 July 2021
13 July 2021
Read more Inside Outsourcing Newsletters here: