Welcome to Inside Outsourcing: The Outsourcing Week in Review
THE WEEK IN REVIEW
The global call center software market is forecast to grow to US$11.67 billion between 2020 to 2025 at a compound annual growth rate (CAGR) of 16.35%. Technology research and advisory company Technavio said that this growth will be driven by increasing demand for contact center automation and cloud-based solutions. North America, which currently holds 41% of the global call center market share, is expected to generate maximum growth opportunities for call center software vendors over the next five years.
Content writing continues to grow in importance for online commerce. Forty-nine per cent of global companies surveyed said they prefer to outsource or use a hybrid approach when it comes to fulfilling their content requirements. The survey by Semrush Marketplace showed that about 12% of businesses rely completely on outsourced writers for their outputs, while 37% like to combine their in-house and outsourced content. However, while content outsourcing is slowly becoming the norm, quality is still an ongoing concern for almost all businesses.
Meanwhile, a report by educational technology company Skillsoft revealed that the tech skills gap worsened by 145% since 2016. Industry experts said it will be difficult to address this issue in the foreseeable future due to the rapidly changing nature of technology. Skillsoft General Manager Michael Yoo said that organizations must start training their employees or encourage them to earn new certifications to fill the vacant roles in their operations. More than 90% of tech leaders are now running in-house upskilling programs for their staff.
Contributing to the call center demand, state officials from Missouri, United States has announced its intention to continue outsourcing its unemployment call center even if their unemployment rate is now back to pre-pandemic levels. Labor Department spokeswoman Maura Browning explained that they still need the assistance of private companies – as they are still processing a large volume of unemployment benefits claims. Japan-based staffing firm Pasona Group has reported a surge in Business Process Outsourcing (BPO) services over the past six months. This increase in demand led them to update their Q2 forecast from JPY171 billion (US$1.51 billion) to JPY180 billion (US$ 1.59 million). In a statement, Pasona said that their expert services segment has continued to recover despite the pandemic.
Not to be left behind, El Salvador is starting to build its largest certified technological park called Altius Tech Park. This complex will consist of eight buildings that will house over 5,000 employees. President of local real estate firm Grupo Aristos President José Escobar said that Altius was created "in response to the demand for workspaces for local and foreign companies related to technology." The tech park is expected to be completed in the third quarter of 2022.
In Ireland, professional services and recruitment company Morgan McKinley is set to acquire BPO firm Abtran as part of its global expansion plan. The combined companies are aiming to recruit a further 2,500 employees and reach a projected annual revenue of over €300m (US$339 million), upon its merger. Both businesses are expected to keep their brand identities and retain all senior leadership, executive management teams, and staff. The acquisition will be completed once the Competition and Consumer Protection Commission approves the deal. Meanwhile, South Africa's outsourcing specialist Sigma recruited about 1,300 new employees over the last 12 months. Over 60% of these new recruits are from disadvantaged backgrounds and communities in the country. Sigma also entered into a partnership with youth employment initiative Shadow Careers to provide jobs to "excluded and unemployed" people aged 18 to 34.
Data processing company Celonis has announced an expansion of its operations to India by investing $100 million and recruiting an additional 1,000 employees over the next two years. Celonis Chief Customer Officer and Executive Leader for India Malhar Kamdar said that the country is the "epicenter of process execution" as they produce the "largest number of consultants" across the world. The additional investment will be used to strengthen its employee headcount and product engineering projects. Shifting back to the west, global customer experience provider Transcom plans to build its new American headquarters in Greenville, South Carolina, and hire 450 more people on its launch. Transcom said that its US expansion was due to a "significant growth" of the CX industry in the country. This will be the company's second delivery center in the Americas, with the first one located in Colombia.
Cyber-attacks have slowed, but cybersecurity company Kaspersky has warned businesses not to become complacent. This year, mass cyber-attacks dropped significantly in Nigeria, South Africa, and Kenya by 7.5%, 12%, 28.6%, respectively. However, this downward trend doesn't mean that they've disappeared. Kaspersky warned that cybercriminals are just biding their time to launch a new wave of digital attacks on various companies around the region. You've been warned!
Business leaders in Richmond, Virginia are still deciding on whether to mandate a return-to-office plan or stick with the hybrid or remote work model. A survey conducted by the University of Richmond and the Virginia Council of CEOs revealed that only 24% of CEOs will require their employees to return on-site, while 31% said that their plans remain "unclear at this time." The research also showed that despite the pandemic's lingering presence, business leaders are optimistic about their sales and hiring prospects — with 68% expecting an increase in sales over the next six months.
Although remote work seems to be a suitable arrangement for some companies and workers, several employees have claimed that working from home makes them feel isolated and more stressed out at the end of the day. In a JLL study of over 3,300 office workers, 61% of respondents said that they missed the human interactions in an office setup. JLL senior managing director Dan Adamski said that workers are constantly feeling disengaged from their colleagues and feel a lack of sense of purpose in their organization — both of which contribute to high turnover in workplaces. The study suggests employers should prioritize the health and well-being of their staff, provide a flexible working model, and create a purposeful office to re-engage employees to their organizations.
With the emergence of the Omicron COVID-19 variant, it seems that the key to getting back to the office is the vaccination. In the US, about 57% of firms are either requiring or planning to implement mandatory vaccination. A survey from insurance company Willis Towers Watson stated that while 18% of businesses have already required their employees to get fully vaccinated, 32% are still waiting for the federal mandate for large companies to take effect. The firm noted that employers should allow for a flexible schedule, promote regular testing, and stipulate mask-wearing in the workplace to encourage employees to get inoculated.
Variant fatigue setting in…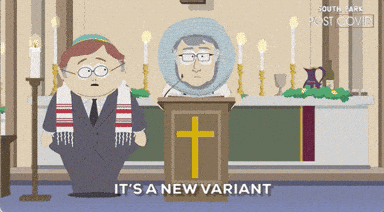 Tuesday, December 7, 2021
NEWS THIS WEEK
6 December 2021
3 December 2021
2 December 2021
1 December 2021
Read more Inside Outsourcing Newsletters here: