Welcome to Inside Outsourcing: The Outsourcing Week in Review
THE WEEK IN REVIEW
The total investments generated by Philippine Economic Zone Authority (PEZA) since its have reached P4.02 trillion (US$79 billion). As the agency celebrates its 26th anniversary, PEZA Director-General Charito Plaza shared that these investments came from 4,670 locators in 415 economic zones across the country. In terms of employment, investors have helped PEZA generate over 1.73 million direct jobs and over 8.3 million indirect jobs in the country.
The Information Technology (IT) and e-commerce industries have certainly played big roles in this achievement. According to Department of Trade and Industry (DTI) Secretary Ramon Lopez, the adoption of the e-commerce sector rose to 80.2% in 2021. Lopez added that the IT field is a "growth opportunity" due to the country's rapid shift toward digitalization. This will cause the creation of more jobs and business opportunities in the technology field. By next year, Lopez said that the Philippine economy can increase by six to seven per cent, as long as businesses continue to reopen and that there is proper COVID-19 management.
Taiwan is named as one of the Philippines' biggest investors, raking a total of P32.3 billion in investments – creating over 40,000 employment opportunities. In a speech, Taipei Economic and Cultural Office (TECO) said that even more Taiwanese firms are keen to invest in the country – especially now that PEZA will issue two-year visas to foreign investors and their dependents. In addition, despite being fierce competitors in the outsourcing world, the Philippines has signed a Memorandum of Understanding (MoU) with India supporting increased cooperation. The India Business Forum (IBF) said this move is part of its support to incoming Indian investors in the Philippine ecozones. IBF President Dileep Tiwari said the MoU will "pave the way for a new relationship" between IBF and PEZA.
National agencies are really encouraging foreign businesses to invest in the Philippines. In a briefing, Department of Finance (DOF) Secretary Carlos Dominguez III urged Japanese investors to expand in the Philippines due to the country's "strong financial position and the Duterte administration's game-changing initiatives." Japan is named as the country's second-largest source of FDI (Foreign Direct Investment), making it a "valuable partner" for the Philippines, according to the Finance chief. Dominguez is also positive that Metro Manila will be under Alert Level 1 – the most lenient quarantine status – by New Year's Day. The Alert Level 1 status will allow businesses to operate at full capacity.
The private sector is requesting the government to allow their purchased vaccines to be used as boosters for their employees and dependents. In a joint statement, the firms said they can't take the risks of having their ordered vaccines expire. Relatedly, companies, as well as BPO-related groups, expressed their disagreement on Inter-Agency Task Force's (IATF) recent resolution regarding mandatory COVID-19 vaccination for onsite workers. Anne Krueger of the BPO Employees Network stated that this policy is "discriminatory" to the working class. Other opposing parties also noted that the new guideline is "against the Labor Code and violates people's constitutional rights."
The newest work arrangement model – called "workcation" – is expected to help the recovery of the travel and hospitality industries. Workcation, which is the combination of "work" and "vacation," will open a "new value pool" in the tourism sector. Boston Consulting Group Managing Director and Senior Partner Anthony Oundjian said the Philippines "should expect to have a very meaningful inflow of Koreans, Europeans, and US citizens as soon as they can." That's exciting!
Are you ready for a workcation?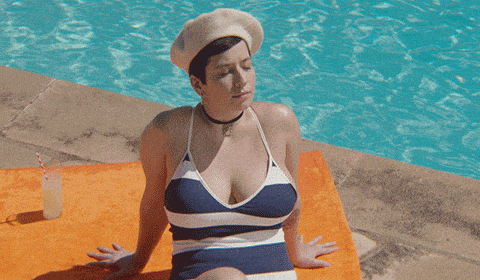 Thursday, December 2, 2021
NEWS THIS WEEK
01 December 2021
29 November 2021
26 November 2021
25 November 2021
Read more Inside Outsourcing Newsletters here: