Welcome to Inside Outsourcing: The Outsourcing Week in Review
THE WEEK IN REVIEW
Foreign investments jumped 46% to P22.5 billion in Q2, as global investors begin their return. The investments offer valuable assistance in helping revive the Philippines's COVID-stricken economy. According to data released by the Philippine Statistics Authority (PSA), total foreign ventures grew 23% in the second quarter, which were mainly driven by UK projects.
Are you hiring? The IT & Business Process Association of the Philippines (IBPAP) is projecting over 452,000 new direct hires by 2022.  This is in addition to the sector's current 1.3 million employees. In order to retain its talent, Department of Labor and Employment (DOLE) has helpfully suggested prioritizing the mental health of BPO employees. DOLE Institute for Labor Studies senior officer Ronell Delerio cited a 2020 study titled "Between Resilience and Transformation: Mental health interventions and challenges in the IT-BPO sector through the Covid-19 crisis," which revealed that only two out of five IT-BPO firms in the country have a "distinct" mental health policy. Delerio added that BPO employees can't be expected to perform their best if they are "really sad, depressed or anxious."
To fully utilize investors' trust, investments promotions agency Philippine Economic Zone Authority (PEZA) is urging Saudi Arabian investors to expand their businesses across economic zones in the country. PEZA Director General Charito Plaza is promoting the agro-industrial, agroforestry, mineral processing, halal hubs, aqua-marine, and renewable energy parks industries for Middle Eastern companies who are interested in investing in the country. In addition, the Department of Trade and Industry (DTI) is inviting Japanese firms to take part in US$14.07 billion worth of investments for the country's supply chain and logistics sectors. DTI Secretary Ramon Lopez also highlighted investment opportunities in the construction, manufacturing, and services industries. Lopez noted that the Philippines is "ready to 'Make It Happen' for Japanese manufacturers that rely on innovative product design, high-quality standards, and world-class manufacturing workforce."
Starting today, September 16, Metro Manila, and the National Capital Region (NCR) will be placed under Alert Level 4. This is the launch and pilot test of the new COVID-19 alert system, which will be implemented until September 30 – unless extended. Alert Level 4 areas are those classified "with an increasing COVID-19 transmission rate and high total bed utilization in Intensive Care Units (ICU)."
Despite the economic challenges of the continued lockdown restrictions, Bangko Sentral ng Pilipinas (BSP) Governor Benjamin Diokno proudly highlighted the results of the July 2021 Labor Force Survey, which revealed a record-low unemployment rate of 6.9% since the pandemic hit. However, one study suggests that current 'political infighting' is detrimental to the country's economy, according to Fitch Solutions Country Risk & Industry Research. In a commentary, Fitch downgraded the country's short-term political risk index score from 64.8 to 64 out of 100, noting that political the fracas "will likely distract the government at a crucial time when the economy is still trying to recover from the pandemic-induced recession."
Business leaders are desperately hoping for a solution to the lockdowns as 70% of Philippines-based CEOs reported a daily sales and profit downturn of at least 10% due to the restrictions. According to the newly released PwC MAP 2021 Philippine CEO survey, which surveyed 178 CEOs from July to August, 60% of the respondents were not satisfied with the country's vaccination efforts. Despite this, 74% remain confident that they'll experience revenue growth in the next 12 months, while a whopping 91% of respondents are optimistic that their business will grow in the next three years. That's the spirit! Keep calm and carry on…
To help bolster the government's vaccination campaign, the Metro Manila Council (MMC) requested the Inter-Agency Task Force for the Management of Emerging Infectious Diseases (IATF) to consider relaxing quarantine restrictions for fully-vaccinated individuals in the National Capital Region (NCR). MMC Chairman Benjamin Abalos said that this move will help encourage people to get their vaccine jabs as well as allowing the industries and services that are severely hit by the pandemic-induced lockdowns to open up. [Excitedly holding breath]
However, the Philippine Chamber of Commerce and Industry (PCCI) expressed its opposition to these proposed protocols. In a statement, PCCI acting president Edgardo Lacson said this "discriminatory" policy wouldn't help in the country's economic revival, as most vaccinated people are senior citizens with comorbidities. [Long sigh…]
Last week, Inside Outsourcing reported that the Philippine government has lifted the travel ban in 10 countries, including India, United Arab Emirates, Thailand, Malaysia, and Indonesia. This week though, the national government issued a temporary travel ban on travelers coming from nine red-listed countries from September 12 to 18. These banned countries include Switzerland, Guam, Israel, and Kosova.
Tough times.  But maybe there is a glimmer of light at the end of the tunnel.  How are you doing?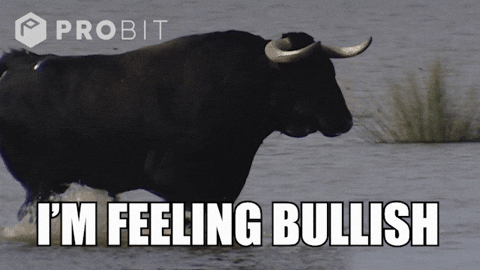 Thursday, September 16, 2021
NEWS THIS WEEK
15 September 2021
14 September 2021
13 September 2021
10 September 2021
9 September 2021
Read more Inside Outsourcing Newsletters here: