Welcome to Inside Outsourcing: The Outsourcing Week in Review
THE WEEK IN REVIEW
Over P32 billion (US$ 635m) worth of investment pledges have been approved by the Philippine Economic Zone Authority (PEZA) in the first half of 2021 – an 8.5% increase from the investments recorded in the same period last year. PEZA Director General Charito Plaza shared that new and expansion projects have increased by 5.31%, noting that the majority of investments came from Japan, South Korea, India, Hong Kong, and China.
Despite this impressive recovery, a report by BusinessMirror revealed that more than P60 billion (approximately US$1 billion) worth of economic zone projects in the provinces are still pending authorization from the government. The majority of these contracts are under the manufacturing and Information Technology (IT) sector, amounting to P49.59 billion (US$1m). This is unfortunate, considering that credit rating company Moody's has said that the country's economic recovery will likely depend on the investments from the private sector. However, Moody's Senior VP for the Sovereign Risk Group Christian de Guzman said that the agency "have yet to see a restoration of that business confidence that would turn the investment picture around."
The IT and Business Process Association of the Philippines (IBPAP) is now mulling over Roadmap 2028, which will include new policy interventions and strategies to respond to new business models adopted during and post-COVID-19 pandemic. Based on the 2022 roadmap, the agency targets revenue generation of $38.9 billion and the generation of 1.8 million full-time employees in the industry in 2022.
Outsource Accelerator is waiting for its invitation to contribute to the Roadmap 2028… and might still be waiting in 2028…
In line with these developmental trends, President Rodrigo Duterte has approved the creation of an IT Center Special Economic Zone just outside of Metro Manila. The IT center, which will be built on 7,000-square meters of land, will be developed in Bacoor City, Cavite.
The latest data from the Philippine Statistics Authority (PSA) shows that the country is now back out of the pandemic-induced recession by recording an 11.8% growth in Q2 2021. During a press briefing, National Statistician Dennis Mapa was happy to announce that the Philippine economy reversed the 3.9% slump recorded in Q1. Let's hope that the Delta variant doesn't put the country back into a contraction.
In other COVID news, the Philippines has reached the 10 million vaccination mark as of August 4. According to testing czar Secretary Vince Dizon, their daily vaccination target of 500,000 has been surpassed on July 28, reaching its record-high last August 3 with 702,013 jabs. Thirteen per cent of the population have been fully vaccinated – which is great, but unfortunately still a long way from the target 70% to achieve herd immunity. The Philippines has a renewed urgency to vaccinate as the COVID-19's Delta variant has reached 13 regions. In a public briefing, Department of Health (DOH) Undersecretary Maria Rosario Vergeire announced that there are 146 Delta cases in Metro Manila, followed by CALABARZON (Cavite, Laguna, Batangas, Rizal, Quezon Province) with 47 infections.
Meanwhile, labor group Kilusang Mayo Uno (KMU) is calling on the Labor Department to investigate companies that illegally insist on the "no vaccine, no work" policy for their employees and job seekers. In a statement, KMU secretary general Jerome Adonis said that they "are reminding companies that vaccination is voluntary. It cannot be used to discriminate or remove a worker from work."
In other BPO news, multinational outsourcing firms from India are looking to relocate their operations to Davao City due to the surge of Delta cases in the South Asian country. According to the President of the BPO Association of Davao Xavier Eric Manalastas, they received inquiries from possible investors who are looking to expand their services. In other news, global BPO giant, Teleperformance Philippines named Jose Luis "Joey" Marquez as its new Chief Operating Officer (COO). Marquez will succeed Mike Lytle, who is promoted as the CEO of Teleperformance USA, Canada, and the Philippines.
Nurses in Cebu City are opting to work in the BPO sector rather than the health sector. The City's Emergency Operations Center (EOC) Councilor Joel Garganera said that nurses in the city are choosing to work in BPO firms rather than in health centers because of the higher wages and safer working environment. This statement comes after the city opened 200 jobs for new nurses, however, "there are only 14 applicants."
This is no doubt a major concern for the health system as hospitals become overburdened with the recent spike in COVID cases.
Sounds like a nursing nightmare.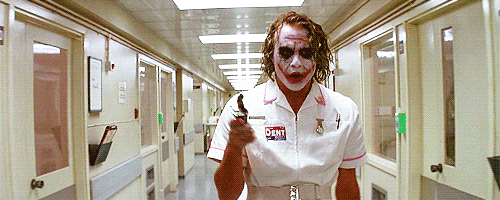 Thursday, August 12, 2021
NEWS THIS WEEK
11 August 2021
10 August 2021
9 August 2021
6 August 2021
5 August 2021