Welcome to Inside Outsourcing: The Outsourcing Week in Review
THE WEEK IN REVIEW
Today is Maundy Thursday, but no holiday stop the outsourcing industry. Buckle up because we're bringing you the top news on Inside Outsourcing: Philippine edition. Happy Easter!
The Contact Center Association of the Philippines (CCAP) believes the current 60% onsite, 40% work-from-home (WFH) ratio in the local outsourcing industry will eventually balance out to a 50:50 ratio. Noting that "the future is hybrid work", CCAP board member Tonichi Achurra-Parekh said that Business Process Outsourcing (BPO) companies are shifting their operations towards hybrid models. In September 2022, the Philippine government allowed registered IT and BPO firms to establish 100% remote work setups while enjoying fiscal incentives. Recently, the Fiscal Incentives Review Board (FIRB) extended the bond-free period for registered businesses in the IT-BPM sector to relocate their assets. Instead of March 31, businesses have until June 30 to move their IT equipment and other assets outside the economic or freeport zone without needing a bond.
Investor confidence in the Philippine economy significantly improved, based on the first quarter 2023 Business Expectations Survey of the Bangko Sentral ng Pilipinas (BSP). The Q1 2023 confidence index (CI) rose to 34 from 23.9 in the previous quarter. BSP Monetary Policy Sub-Sector officer-in-charge Redentor Paolo Alegre Jr. attributed the increased investor confidence to the full reopening of the Philippine economy and the lifting of movement restrictions. Around 1,554 companies participated in the survey, which was conducted from January 13 to March 6.
However, the same BSP survey also saw companies in the industry sector postponing plans to expand their operations, instead opting to hire workers in the year's second quarter due to insufficient demand and high-interest rates. Results of the survey showed the percentage of businesses with expansion plans declined marginally to 19.1 per cent, which is lower than the 19.1 per cent recorded in the fourth quarter of last year. Companies identified stiff domestic competition, insufficient demand, and high-interest rates as the major business risks in the first quarter.
Nonetheless, this isn't stopping entrepreneurs from upskilling for their businesses. DTI's training arm, the Philippine Trade Training Center (PTTC), partnered with two firms to provide Filipino entrepreneurs with the necessary skills to thrive in the digital economy. With the expertise of Proxtera of Singapore and Globe Telecom, the PTTC will offer online courses to micro, small, and medium enterprises (MSMEs). PTTC emphasized the significant role of online education in developing the country's workforce and entrepreneurs.
The Department of Trade and Industry (DTI) believes the Philippines could become an attractive startup destination. DTI Secretary Alfredo Pascual noted that the startup sector's ecosystem has been expanding with a 20 per cent growth in terms of deal count. Pascual's statement comes after a recent study by the Business Name Generator revealed that the Philippines is the most challenging country to begin a startup business in.
There are lots of outsourcing companies to celebrate this week!
Customer engagement technology solutions provider ibex recently held its tenth annual VIP event recognizing their top performers in the Philippines. ibex Chief Executive Officer Bob Dechant described their agents as "the heart and soul" of the company. Over 900 ibex agents joined the two-day event held in Cebu, which featured community-giving activities. BPO firm Alorica Philippines also concluded its speaker's series as part of its global program to support the professional advancement of women. The fireside chats are part of Alorica's Women's Initiative, which aims to create an inclusive culture and support employees' learning and development. Last year, the company promoted 5,000 employees — more than half were women. Lastly, Teleperformance (TP) Philippines' marketing and public relations campaigns won three awards at the 2023 Anvil Awards' Gabi ng Parangal. TP won two awards in Special Events & Exhibits public relations and Social Responsibility categories for their "Cloud Campus Jeepney" campaign. TP also bagged a third award in the Specialized PR Program category for their TP Vac marketing campaign during the height of the pandemic.
The Philippine Economic Zone Authority (PEZA) and the IT & Business Process Association of the Philippines (IBPAP) met recently to discuss creating plans to attract and facilitate investments effectively. PEZA has approved a total of PHP12.537 billion (US$230 million) in investments for the year's first quarter, up almost 54% from Q1 2022. IBPAP President Jack Madrid is eyeing more IT park developers and IT locator companies to scale up operations in the provinces. PEZA Director General Tereso Panga said they are cooperating with the ongoing initiative of the United States Agency for International Development (USAID) to prepare the Filipino workforce for Industry 4.0, which is the next phase in the digitization of the manufacturing sector.
Real estate firm Ayala Land announced the launch of the Atria Technohub building, which will serve BPO companies in Iloilo City. Ayala Land President and Chief Executive Officer Bernard Vincent Dy recognized the growing interest from BPOs to set up in Iloilo City, saying the new project is "envisioned to be a BPO campus and the business address of choice of top BPO investors" in Western Visayas. The Department of Labor and Employment (DOLE) recently held a two-day job fair in Jaro district, Iloilo City featuring 40 companies from across the region. It showcased non-tourism employment opportunities from BPO firms and job openings in hotels, restaurants, recreation parks, and spas.
While job fairs greatly help job seekers, about 28% of Filipino workers prefer applying to online recruitment platforms, corporate pages, and websites. In a study released by the recruitment platform JobStreet, job-seeking Filipinos — from entry-level to skilled workers — go straight to the source of job postings instead of relying on social media when looking for employment. The paper also revealed that job platforms ensure reliability and legitimacy for both applicants and recruiters. JobStreet Philippines Head of Marketing Kim Viray added that their platform aims for hires "to be fully equipped and future-ready when it comes to their recruitment practices, including optimizing their resources and utilizing effective platforms that help them get quality talents."
Are you future-ready?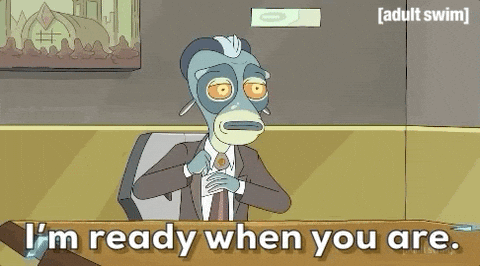 Thursday, April 6, 2023
NEWS THIS WEEK
05 April 2023
04 April 2023
03 April 2023
30 March 2023
29 March 2023
Read more Inside Outsourcing Newsletters here: