Welcome to Inside Outsourcing: The Outsourcing Week in Review
THE WEEK IN REVIEW
Are you prepared for a new batch of thrilling updates about the Philippine outsourcing scene? This week's recap will blow your mind and keep you on the edge of your seat. So, let's not waste any time and jump right into it!
The Philippines remains the leading center for Information Communication-Business Processing Management (IT-BPM) worldwide. According to Ateneo School of Government (ASoG) Senior Research Fellow Dr. Nadia Doytch, the country retained its #1 rank in the global IT-BPM market share primarily due to the investments made by companies from the United States (U.S.). From 2003 to 2021, U.S. firms invested around $7.8 billion in the local IT-BPM industry, with outsourcing giant Concentrix being the most significant investor. With these figures, Doytch stated that the local IT-BPM sector must "strengthen its training to elevate the level of workforce competency and productivity."
The rise of the Business Process Outsourcing (BPO) industry also helped increase the demand for accounting and human relations roles in Cebu. According to Cebu Chamber of Commerce and Industry (CCCI) President Kenneth Charles Co, some employees from other sectors are transferring to BPO-related jobs to experience good working conditions and progress in their careers. Co urged employers to provide competitive salaries and a conducive working environment to attract the right workers to join and stay in the company long-term.
With outsourcing expansions comes a thriving office sector. In its latest property market briefing, Leechiu Property Consultants (LPC) revealed that office demand from IT-BPM firms grew by 67% in Q1 compared to the previous quarter. IT-BPM office demand in Metro Manila reached 114,000 square meters (sq.m.) between January to March. Meanwhile, the sector took up the majority of office spaces in provincial areas at 130,000 sq.m. Overall, the office market in the country more than doubled to 264,000 sq.m. during the first three months of the year.
Speaking of offices, Davao-based outsourcing firm and Outsource Accelerator (OA) Source Partner Next BPO Solutions received the Most Innovative Company (Post-COVID Response) for MSME award at the first Davao City IT-BPM Awards. Next BPO Solutions Operations Manager Benjamin Galedo said receiving the award proves how effectively and efficiently they have worked as a team during the pandemic. The company was also a finalist in other categories, including Fastest Growing MSME, Best in Employee Engagement, Barani Award – Best in COVID Response, and Best Community Impact.
The Healthcare Information Management Association of the Philippines (HIMAP) plans to expand the local Healthcare Information Management Services (HIMS) sector by tapping the U.S. market. In a Facebook post, Philippine Economic Zone Authority (PEZA) Director General Tereso Panga said HIMAP wants to gain new clients from leading American HIMS companies. HIMS represents 10% to 13% of the country's IT-BPM industry. With its young and English-proficient workforce, HIMAP expects local HIMS investments and exports to grow between 13% and 15% by year-end.
Austria will welcome more Filipinos to their shores in the coming years! According to reports, the Austrian government looks forward to opening over 200,000 jobs for Filipino workers. The Austrian Delegation on the Hiring of Filipino Workers for Austria said they would need around 60,000 to 75,000 Filipino healthcare workers and an additional 200,000 job openings across all industries. Philippine Department of Migrant Workers (DMW) Susan Ople added that both countries would have to sign a memorandum of agreement (MoU) "to set the tone and define the parameters" of the partnership. There are 5,824 Overseas Filipino Workers (OFWs) in Austria, with around 1,220 working in the hospitality and food service sector and 749 in the health and social work service.
At the same time, the Philippine Chamber of Commerce and Industry (PCCI) is encouraging businesses from the Czech Republic to look into more investment opportunities in the Philippines. During a business forum, PCCI president George Barcelon said the Philippines and Czechia could expand their trade relationship in various sectors to help the two countries emerge from the adverse impacts of the COVID-19 pandemic. The bilateral trade between the Philippines and the Czech Republic stood at US$700 million last 2021.
Speaking of investments, the Philippine government is looking to surpass the foreign direct investment (FDI) inflows of its Association of Southeast Asian Nations (ASEAN) neighbors. According to Department of Trade and Investments (DTI) Undersecretary Ceferino Rodolfo, this goal is possible after the Philippines earned US$28 billion in FDI net inflows from 2020 to 2022, beating Malaysia and Thailand. Rodolfo added that the DTI plans to surpass Vietnam's inward FDI by 2025 and Indonesia's FDI inflows by 2028.
One last exciting announcement! Starting next week, the International and Philippine editions of Inside Outsourcing will be merged into one explosive newsletter and published every Monday morning (US time). We can't wait to share with you the freshest outsourcing insights and developments in a supercharged version of Inside Outsourcing! 
Are you ready for more?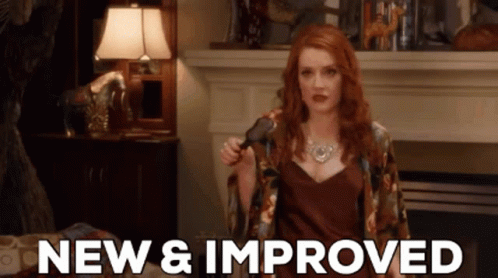 Thursday, April 27, 2023
NEWS THIS WEEK
25 April 2023
24 April 2023
21 April 2023
20 April 2023
19 April 2023
18 April 2023
Read more Inside Outsourcing Newsletters here: