Welcome to Inside Outsourcing: The Outsourcing Week in Review
THE WEEK IN REVIEW
We're back to cover the best M&A activity this week. This week, we've got the story of an acquisition, relieving the firm of its $300m debt to 300,000 investors. Plus, a lot of other deals, and we cover the continued expansion of TELUS – this time into Africa. Let's go!
Waystone Group has acquired Link Fund Solutions' (LFS) Irish and UK businesses, in a deal brokered to finance a redress scheme for investors of the Woodford Equity Investment Fund. Waystone is an outsourced provider of institutional governance, risk and compliance services to the asset management industry, typically partnering institutional investors, investment funds and asset managers. LFS provides outsourced middle and back-office administration, fund accounting, financial, and custodial services to over £121 billion (US$150 billion) of fund assets across Europe.
Independent.ie reports Waystone has agreed to pay at least £110 million (US$138 million) to buy the division of Australia's Link Group. Depending on final terms with LFS, to be finalized by October, the price could rise to £140 million (US$176 million). The deal will add over US$190 billion in assets under oversight and administration to Waystone's portfolio. Waystone will also have 600 new staff members globally, including its first office in India.
Independent.ie also said the transaction will partially pay for LFS' debt to 300,000 investors worth £235 million (US$296 million). The amount partially coArroyo Consultingvers LFS' losses in the Woodford fund, which collapsed in 2019 after a settlement with the UK Financial Conduct Authority (FCA). A total of £2.56 billion (US$3.23 billion) had been paid to investors so far.
Meanwhile, BGSF has completed the acquisition of , in a strategic move to enhance its IT consulting and software development systems. BGSF (formerly BG Staffing) is a public company providing workforce solutions and placement services in the United States, and has about 30,000 across 9,000 clients. The purchase of Arroyo allows BGSF to expand its presence into Latin America and India, adding nearshore and offshore software development locations in Medellin, Colombia, and Telangana, India. The Arroyo acquisition will allow strategic pricing flexibility to enhance BGSF's customer relationships across several industries. The acquisition also expands the company's IT talent recruitment and retention, adding more than 300 skilled professionals.
Pharmaceutical solutions provider rfxcel has acquired Indian software development company SmartPoint Technologies, in a move that allows it to offer more comprehensive solutions to customers. Paid in cash, the acquisition amounted to €7.8 million (US$8.6 million). Of that amount, €5.4 million (US$5.9 million) was paid at closing, while the remainder within 18 months. Rfxcel is a pioneer and leader in track and trace solutions for Life Sciences. In 2021, it was acquired by Antares Vision Group for US$120 million.
Technology and software firm Amplix has bought its rival Intervale Technologies in a deal expected tosignificantly  enhance Amplix's IT platform. Obtaining Intervale's technology advisory practice represents another strategic step in Amplix's growth since it was acquired by private equity fund Gemspring Capital. Headquartered in Norwood, Massachusetts, Amplix was formed through the merger of ROI Communications, Blue Front Technology Group, and allConnex. This is the second acquisition of Amplix after purchasing Net7 in January.
In other news, global professional services firm Vaco has opened a digital operations center in San Ramon, California. The facility will exclusively serve Vaco's third-largest social media platform client, providing comprehensive content review and support, including trust and safety, quality assurance, business analysis, and project management. This is Vaco's fourth global digital operations center, with more slated to open in the next two years.
Lastly, TELUS International, a frontrunner in digital customer experience solutions, has broadened its global reach by establishing a presence in South Africa and Morocco. This expansion marks the company's foray into Africa, increasing its footprint to 32 countries across five continents.
TELUS specializes in delivering next-generation solutions for digital customer experience, including artificial intelligence (AI) and content moderation for global and disruptive brands. It is ranked #35 in the 2023 Time Doctor OA500, an index of the world's top 500 outsourcing firms and a vital tool in assisting the BPO decision-making community.
In sum, it looks like Waystone Group is the saviour LFS needed to help fix their finance issues, and general M&A activity seems solid, despite economic slowdown. Meanwhile,Telus is dialing up their global game, multiple countries at a time. 🌍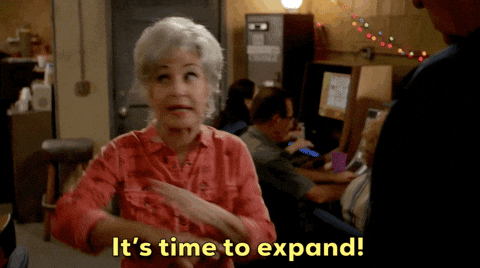 The outsourcing M&A news this week​..
12 May 2023
11 May 2023
10 May 2023
09 May 2023
08 May 2023
Read more Inside Outsourcing here: