Welcome to Inside Outsourcing: The Outsourcing Week in Review
THE WEEK IN REVIEW
It's been a big week in outsourcing, and looks like the big boys of business are consolidating – with Teleperformance buying Majorel, and Accenture acquiring Einr AS. Let's get straight into it.
Let's start with some deals! Outsourcing giant Teleperformance announced its intention to acquire rival Majorel for €3 billion ($3.3 billion) as part of its digital transformation drive. Majorel is a mid-sized outsourcing firm with about 82,000 employees across 45 countries. The firm was publicly listed on the Amersterdam stock exchange with a market cap of €2 billion ($2.2 billion) just pror to the deal. The Teleperformance-Majorel consolidation is seen to create the biggest market player, generating approximately $12 billion in combined annual revenues. The acquisition follows a $4.8-billion merger between U.S.-based competitor Concentrix and French firm Webhelp in March. Industry analysts have noted that the deal "increases the debate about industry consolidation long term, and how the industry will cope with disruptive trends with [artificial intelligence] AI." The planned Majorel acquisition came a day after Teleperformance announced it plans to automate 20% to 30% of its current operations.
Meanwhile, another BPO giant, Accenture, has agreed to acquire Einr AS, a Norwegian business consulting company specializing in high-volume logistics solutions using SAP technologies. The acquisition is expected to accelerate the process of supply chain reinvention for retail and consumer electronics companies operating in the Nordic region. Terms of the deal were not disclosed. Founded in 2015 and based in Oslo, Einr will bring its 42 employees to join the Accenture SAP Business Group in the Nordics after the acquisition. Accenture currently has around 738,000 employees worldwide, serving clients in more than 120 countries.
In other news, freelance management platform Stoke Talent, a subsidiary of gig marketplace Fiverr, has rebranded to Fiverr Enterprise. The strategic move aims to expand Fiverr's suite of products and attract larger brands to the platform while providing its existing customers with more capabilities. Although there is competition from startups in the gig worker management space, Fiverr Enterprise is the only software-as-a-service platform powered by one of the world's leading marketplaces, Fiverr. Stoke Talent was acquired by Fiverr for $95 million in 2021. Before the acquisition, the startup, founded in 2019, raised $20 million over two rounds.
Fiverr had over 4 million global customers who used their platform to work with freelance talent in the past year. This includes small businesses and Fortune 500 companies. The company recently reported that its revenue for the year 2022 was $337.4 million, representing a year-over-year increase of 13.3%
Hola! Booth & Partners (B&P) is now in Colombia. The business process outsourcing (BPO) firm announced its expansion to Bogotá to offer its clients improved outsourcing service alternatives. B&P chose Colombia for its strategic location, market size, and availability of bilingual and multilingual talent. In fact, Colombia has emerged as a prime destination for nearshoring, attracting neighboring countries such as the United States (U.S.) and Canada. B&P Colombia Country Lead Suselle Mueller said they received numerous requests from clients and contacts to provide services from Latin America, given the region's abundant talent pool and service-oriented culture.
Up north, Alta Resources will hire at least 350 employees as it opens a $21-million facility in Fort Myers, Florida. The company will host a job fair today, where hiring professionals will conduct immediate interviews and extend on-the-spot job offers. The first 50 applicants to complete an interview at the job fair will receive a $50 Amazon gift card. Salaries are $16 to $19 per hour for customer service and sales positions, which are either remote or in-office. Alta provides customer management BPO services for leading industry brands, including those in health insurance, entertainment, and retail.
Technical talent solutions provider Tek Experts has opened its Indianapolis office. The outsourcing firm plans to generate 450 employment opportunities in the U.S. city by 2027. In response, the Indiana Economic Development Corp. extended an offer of up to $2 million in tax credits and $100,000 in training grants to the company. Tek Experts can only claim the incentives after the hiring and training of Indiana residents. Since January, the company has hired 65 local employees who were previously working remotely. The company uses a hybrid work model, but it intends to staff the Indianapolis office exclusively with locals instead of remote-only workers from other states.
It looks like the big outsourcing firms are going shopping! We'll be watching for any further consolidation. Big names = big shopping cart! 🛒💲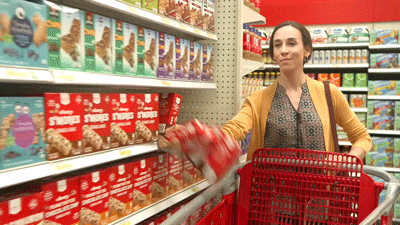 The outsourcing M&A news this week​
05 May 2023
04 May 2023
03 May 2023
02 May 2023
01 May 2023
Read more Inside Outsourcing here: