Welcome to Inside Outsourcing: The Outsourcing Week in Review
THE WEEK IN REVIEW
Hey there. Welcome back to our weekly splash of BPO M&A news. Let's go!
The technology giants have been hurting in the markets recently, but who says they aren't still hungry for growth?
The IT OG IBM recently announced its plan to acquire software company Apptio from Vista Equity Partners for a whopping $4.6 billion in cash. This move underscores IBM's strategic pivot towards cloud, automation, and artificial intelligence (AI) services.
Arvind Krishna, IBM's CEO, explains that technology is revolutionizing business at an unprecedented rate. Apptio's knack for optimizing investments for better business value fits perfectly with IBM's game plan. Even amidst macroeconomic pressures, IBM is cutting the fat and making strategic moves to stay lean, reducing its workforce and embracing AI for non-customer-facing roles. In January this year, IBM announced cutting 3,900 jobs, representing about 1.3% of its 288,000 workforce.
IBM was incorporated over *100* years ago, getting started with tabulating machines (for the 1890 US census) and later, punch card time clocks. It has since transitioned successfully from IT and computing to multiple other industry verticals, including aerospace, automotive, finance, defense, consumer products, education, financial markets, healthcare, government, travel, retail, telecommunications, manufacturing, and banking. In 2022, IBM made $60.5 billion in revenue and $9.3 billion in free cash flow.
Meanwhile, Accenture has its eyes set on the AI pie, too. The firm recently acquired Bangalore-based Flutura, an industrial AI specialist. This acquisition and its previously announced $3 billion investment in data and AI practices show Accenture's clear intent to strengthen its AI services for clients in the energy, chemicals, metals, mining, and pharmaceutical industries.
Flutura's AI platform allows engineering teams to enhance asset performance and energy efficiency in production and manufacturing facilities. The purchase of Flutura is just one part of Accenture's aggressive strategy to double its AI workforce to 80,000 through hiring, training, and acquisitions
Accenture also plans to acquire Anser Advisory, an advisory and management company specializing in U.S. infrastructure projects. The goal? To better help private companies and public organizations deliver large-scale infrastructure projects more efficiently. This acquisition promises to plunge Accenture into the heart of an estimated $88 billion addressable market in North America. The merger will see Accenture acquire Anser Advisory and its approximately 920 employees. Meanwhile, Markon Solutions, Anser's 280-person subsidiary, will remain with Sterling Investment Partners and Markon Solutions management.
Still on the outsourcing giant. Accenture has leveled up its tech game by appointing Rajendra Prasad as Chief Information and Asset Engineering Officer. Prasad, a tech expert with over 28 years of industry experience, is the new maestro orchestrating Accenture's internal technology development and support for client assets. As Accenture's Chief Operating Officer Manish Sharma puts it, Prasad's appointment is set to drive Accenture (and its hefty team of 732,000 individuals) to new performance frontiers.
But wait, there's more! Penelope Prett will soon be at the helm of Accenture's Workday Business Group, replacing the retiring Gloria Samuels. Prett is no stranger to Workday – she led one of the largest deployments of Workday worldwide, right within Accenture. And with Accenture perched at #1 on the Time Doctor OA500 index, the world's top 500 outsourcing firms, we reckon they're in for some exciting times!
More staffing news. The Remote Group (TRG), a custom offshore staffing solutions provider, has welcomed Robert Bramwell as its new Client Services Director. Bramwell, a stalwart with over 15 years of call center management experience, comes with a formidable reputation for expertise in talent acquisition, leadership, and more. He's not just joining TRG, he's on a mission to accelerate account growth, drive sales, and ensure staff retention. As he puts it, he's committed to enhancing client experiences and exceeding expectations. Headquartered in the Philippines, TRG serves clients from the United States, Asia, Australia, and Europe. The company is subscribed to the Outsource Accelerator (OA) Source Partner Program, a powerful tool that helps BPO firms with marketing, sales, and business intelligence.
In another corner of the BPO universe, Atento, a provider of customer relationship management and BPO services, has inked a preliminary agreement for a significant financial boost. This deal could bring at least $30 million in immediate funding to Atento, with an extra $79 million to follow upon successful restructuring. This capital infusion is anticipated to revitalize Atento's transformation, ensuring their operations continue to purr smoothly.  With Atento serving 400 blue-chip clients across 16 countries and keeping the gears turning for over 135,000 employees worldwide — this is a serious financial boost.
And there you have it, folks. Till next time.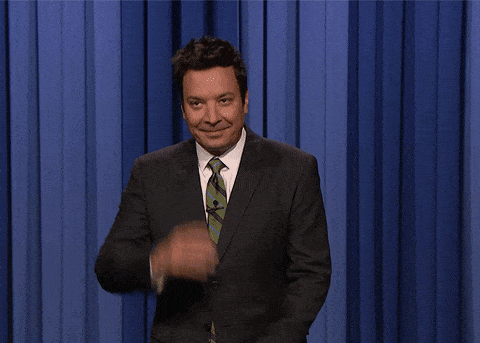 The outsourcing M&A news this week​
30 June 2023
29 June 2023
28 June 2023
27 June 2023
26 June 2023