Welcome to Inside Outsourcing: The Outsourcing Week in Review
THE WEEK IN REVIEW
Happy Monday! This week's Inside Outsourcing has everything you need to know about the future of global employment, recruitment, and cybersecurity. We've got you covered. Let's go.
In the rapidly transforming landscape of global employment, a recent conference hosted by Running Remote discussed the future of remote work and outsourcing. Top industry stakeholders — including Outsource Accelerator CEO Derek Gallimore and Noon Dalton leaders Edward Dalton, Jehan Noon, and Matthew Ragland — emphasized the crucial role of dedicated outsourcing firms in shaping the $250 billion industry. The panelists agreed that COVID-19 helped shift norms to remote work and outsourcing. Gallimore added that emerging markets in the African region are eager to participate in the growing global outsourcing industry.
Speaking of the African market, Uganda's young, educated, and English-speaking workforce could position the country as a top BPO destination. Diana Nandagire, Director of Entrepreneurship at the Makerere University Business School (MUBS), said the country's lower labor costs and tech-savvy youth could help attract more BPO investments. She added that Uganda's BPO Council and ICT ministry are now working to create a policy to promote trade among foreign clients.
While this optimism continues in emerging markets, employers worldwide are expected to slow down in hiring in the next quarter. According to the employment agency ManpowerGroup, the Net Employment Outlook (NEO) for Q3 is now at 28%, marking a four per cent decrease compared to last year. Costa Rica, the Netherlands, and Peru show the most optimistic hiring outlooks, while Argentina, Slovakia, Austria, and Italy report the least optimistic. In India, a primary outsourcing hub, top IT firms are bracing for a dip in workforce numbers as client acquisition slows. Sunil C, CEO of online job portal TeamLease Digital, said that the downward trend could continue as tech companies focus on controlling attrition and improving utilization. Despite the challenges, ManpowerGroup India Managing Director Sandeep Gulati noted that 36% of employers still intend to hire more tech talent in the July-September quarter.
Amidst this global scenario, local collaborations like the one between the Philippine Department of Information and Communications Technology Region XI (DICT-XI) and the Information and Communications Technology Davao (ICT Davao) are focused on addressing AI-related challenges and fostering job opportunities. Their joint initiative aims to upskill workers in AI-resistant jobs and generate 150,000 IT-BPM roles by 2028. The collaboration reflects a strategic pivot towards technological competence, thus future-proofing the workforce in an AI-dominated landscape.
Still in the Philippines, the Cebu IT-BPM Organization (CIB.O) concluded its annual Transformation Summit by awarding the country's top IT-BPM players, including Accenture, Cognizant, and JPMorgan Chase Bank. CIB.O Board of Trustees Member Dr. Melanie de Ocampo emphasized the resilience of Cebu's IT-BPM industry as it weathered challenges in the past few years. Meanwhile, Cebu City Mayor Michael Rama thanked the industry members for their substantial role in propelling the city's economic growth.
In other news, consulting firm Everest Group named talent solutions provider PeopleScout a Global Leader in Recruitment Process Outsourcing (RPO) for the fifth consecutive year. Everest cited PeopleScout's growing influence in Europe, the Middle East, and Africa (EMEA) and its diverse client base in the Asia Pacific (APAC) region. The firm's investment in its cloud-based recruitment platform Affinix and successful talent solutions delivery were also highlighted. Similarly, BPO provider ibex has been honored with the Philippines Best Employer Brand Award at the 2023 Philippines Leadership Congress and Awards, organized by Advantage Club.  This recognition is the latest in a series of awards reflecting the firm's strong employee-first culture and commitment to superior customer service. ibex Philippines President Potski Alvarez expressed gratitude to the company's dedicated staff for their unwavering commitment to the brand and its clients.
Outsource Accelerator's website and Source Partner platform recorded increased user engagement and inquiries in May. The website registered 597,074 page views (+7.06%) and 181,070 unique visitors (+4.80%), while the Source Partner platform garnered 1,761 inbound inquiries (+12.17%) from 58 countries across 28 sectors. The firm also saw a significant jump in quotation requests, with 1,507 recorded (+28.04%), representing an estimated 4,896 full-time roles (+19.01%) and an outsourcing value of US$146 million. This uptick points to a growing recognition of outsourcing's potential in a challenging economic climate. Over the last year, the platform has generated over 18,000 inquiries, leading to a total value of more than $1 billion in potential contracts.
The U.S. Embassy in Manila stressed the importance of cybersecurity in the Philippines due to the significant economic relationship between the two countries. Notably, the Philippine IT-BPO sector handles about 90% of all Wall Street financial transactions, rendering it a potential target for cyberattacks. To ensure security against cyberattacks, the U.S. urges the Philippines to adopt diversified digital infrastructure with trusted vendors, to minimize vulnerabilities.
Safety first, kids!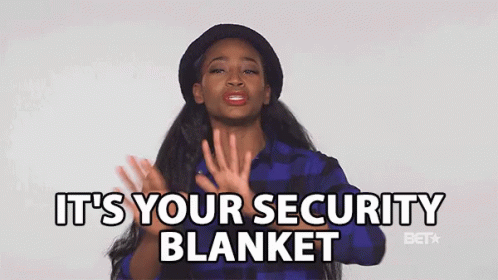 The outsourcing news this week​..
15 June 2023
14 June 2023
13 June 2023
12 June 2023
9 June 2023