Welcome to Inside Outsourcing: The Outsourcing Week in Review
THE WEEK IN REVIEW
Happy Monday! Ready for another issue of Inside Outsourcing? We're exploring talent shortages and market growth today, but first, let's delve into a monumental content moderation lawsuit.
Nearly 200 content moderators from Kenya are suing Facebook (client) and Sama (employer) for 'turturous' work conditions and inadequate mental health support. The plaintiffs, tasked with screening and removing disturbing content from Facebook's feeds, seek a €1.46 billion (US$1.59 billion) compensation fund for the trauma suffered on the job. Facebook and Sama defended their employment practices and stated their commitment to providing industry-standard compensation and mental health support. Still, experts said this lawsuit could set a global precedent for the often outsourced content moderation industry.
Sama last hit the news in March, when a Kenyan court barred the company from effecting any form of redundancy as Facebook's outgoing content moderation partner. The decision was released after it was revealed that Sama planned to lay off 260 content moderators that served Eastern and Southern Africa. Almost two months before that, a TIME investigation found Sama's other partner, OpenAI, hired Kenyan workers on less than $2 per hour to label content and make its ChatGPT platform less toxic. The traumatic nature of the job led Sama to cancel all its work for OpenAI in February 2022.
Major IT companies Infosys and Tata Consultancy Services (TCS) are reportedly offering for shorter, staggered contracts in light of increasing tech deal cancellations. This change in strategy is a ripple effect of economic uncertainty, posing a potential impact on vendor revenue. Interestingly, this shift coincides with a 60% increase in subcontracting costs experienced by India's top IT firms. According to data from staffing firm Xpheno, subcontracting costs reached Rs 62,939 crore (US$7.6 billion) by the end of March 2023 from Rs 39,368 crore ($4.8 billion) in FY2021. Xpheno attributed the rise of subcontracting costs to a surge in digital demands and higher staff attrition rates post-pandemic.
Meanwhile, over half of South Korea's small and medium-sized enterprises (SMEs) are considering hiring foreign software developers due to a domestic talent shortage. According to a new survey by South Korea's Ministry of SMEs and Startups, 75.4% of the 187 companies found recruiting and retaining local software engineers challenging. Around 27.3% have already integrated foreign engineers into their teams, and 54.5% plan to recruit more overseas, particularly from India, Vietnam, China, and Indonesia.
In other news, the global managed services market could reach US$594.8 billion by 2031. According to a report by Research Dive, the increased adoption of cloud computing by organizations worldwide is fueling this surge. In particular, security services are poised to grow the most due to the essential safeguards they offer. Similarly, the global IT outsourcing market is expected to hit $150.06 billion by 2027 due to the rising adoption of cloud services, technological advancements, and the growing need for cost savings and scalability. Research platform ReportLinker predicts the Asia Pacific (APAC) region to become the fastest-growing region in this sphere. This growth is driven by various sectors, including banking, finance, healthcare, and e-commerce, which have emerged as key adopters of these services.
At the same time, the global Human Resource Outsourcing (HRO) Business Process Outsourcing (BPO) market is on an upward trajectory and is expected to reach $112.50 billion by 2027. The demand for HR efficiency and cloud integration bolsters this market's growth. As a response, industry players are focusing on product innovation to stay competitive, with North America continuing to dominate the HRO BPO market in 2022.
The Contact Center Association of the Philippines (CCAP) is looking for ways to draw freelancers back into the contact center industry. CCAP President Mickey Ocampo said they are promoting job security and benefits of contact center firms, such as health maintenance organization (HMO) benefits and work incentives to attract freelancers. The association's efforts align with the Philippine IT-BPM Industry Roadmap 2028's objective to generate up to 1.1 million jobs in the sector.
Over in the Americas, Belize was named the top BPO destination in Latin America and the Caribbean for 2023. According to the Nearshore Value Index, the country has gained recognition for its affordability, English-speaking workforce, and proximity to the U.S. market, despite being relatively new to the BPO sector. The index, which evaluates potential BPO sites on seven criteria, included 41 cities, states, and countries, with Jamaica, Guatemala, and Quintana Roo also making the top ten list.
Its southern neighbor, El Salvador, is embracing the tech wave by launching its first-ever technological park, Atius Tech Park, in 2024. The park will offer spaces for BPO firms, call centers, and software development companies, aiming to train young people for the tech industry and create about 5,000 direct jobs in the country. Aristos Real Estate CEO Edwin Escobar — the company behind the project — added that they aim to achieve LEED certification to prove the tech park's sustainability.
The tech waves are rollin'!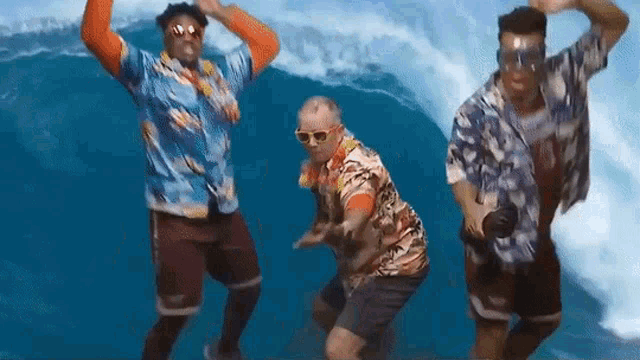 The outsourcing news this week​..
07 July 2023
06 July 2023
05 July 2023
04 July 2023
03 July 2023
30 June 2023